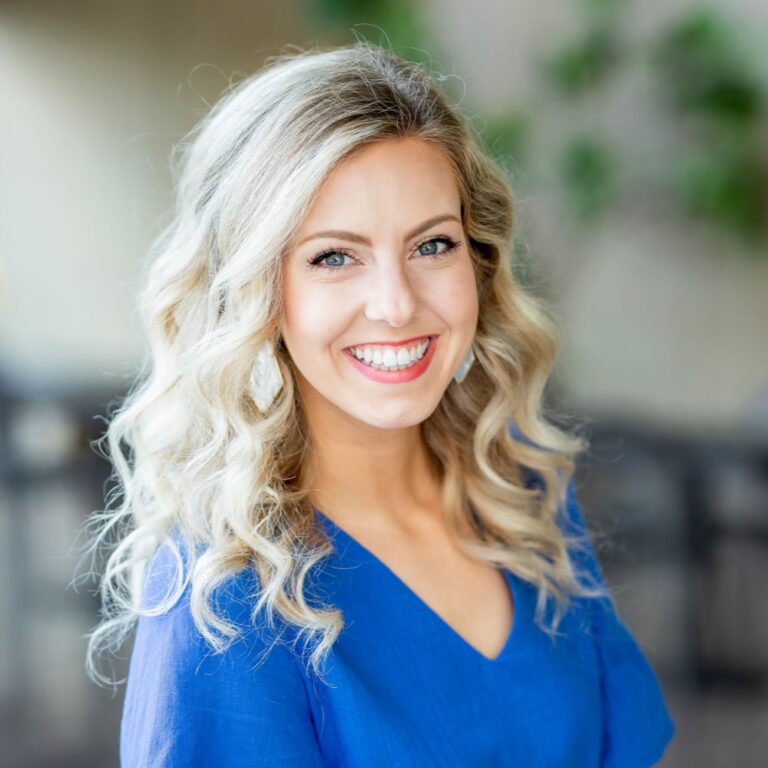 October 3, 2023
Lexie Moore Promoted to Senior Account Manager
Congratulations to polished and professional Lexie Moore! She was recently promoted to senior account manager. In her role, Lexie will lead client relationships and marketing strategies, proactively work on processes to enhance KidGlov's workflow and culture, and serve as a mentor and coach for account managers and specialists.
"It's been an absolute pleasure watching Lexie grow and progress in her career," said Katherine Warren, KidGlov COO. "She has become a key resource for both our clients and our team, and she is an integral part of KidGlov's culture."
A graduate of the University of Nebraska-Lincoln, majoring in advertising and public relations, Lexie joined KidGlov in 2019, after starting her career at the Lincoln Chamber of Commerce. From there, she brought to KidGlov her ability to manage many fast-paced projects at once, her expertise in websites and social media, and her strong community connections. Lexie's enthusiasm for discovering innovative approaches to creating robust marketing and advertising strategies has contributed to her success at KidGlov.
Lexie is a true people person, excelling at building meaningful connections with her clients, with her teammates, and as a volunteer. She serves on the Lincoln American Marketing Association Board, is a member of Lincoln Young Professional Group, and is a young adult ministry leader.
When she's not helping our changemakers, Lexie enjoys staying active by traveling (to Europe multiple times) and exploring the great outdoors with her husband, David.
People come first at KidGlov, as evidenced by a culture of support, work-life balance, and recognition of the value they bring. And KidGlov's account services team exemplifies and is central to this unique approach to doing business. "KidGlov is more than just a name," said Lyn Wineman, KidGlov president and chief strategist. "We strongly believe in fostering an inclusive work culture where every individual's voice is heard and valued, and we couldn't do it without our account team. It's not often that you come across such a unified approach in the advertising industry, but KidGlov manages to stand out for this very reason."
KidGlov believes in the power of changemakers to effect positive change in the world. Their diverse and imaginative team is passionate about creating meaningful work that amplifies the voice of organizations committed to creating a better world. We are proud to join their efforts with our heart and thought-provoking, award-winning, creative ideas and strategies. Supporting these changemakers as they tackle big problems and create innovate ways to advance communities has become a passion project of the branding agency. The KidGlov team works across mediums and has become the expert in helping nonprofits, healthcare groups, social impact organizations, financial services entities, and purpose-driven businesses elevate their messages.