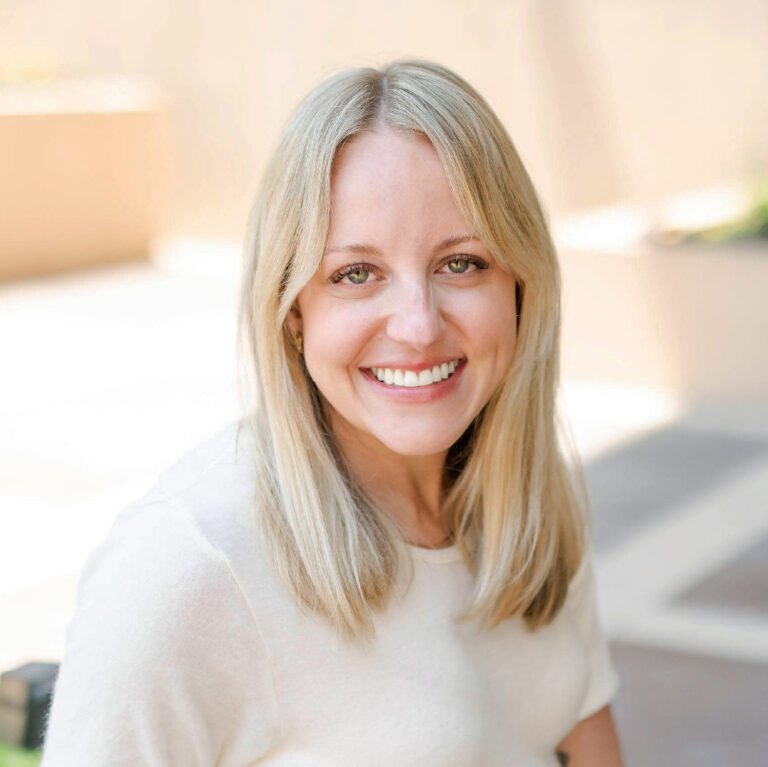 December 15, 2022
Samantha Evans Joins the KidGlov Team
New art director brings wealth of experience, humor to the team
KidGlov is growing again, with the addition of our newest team member! We're thrilled to welcome Samantha Evans as an art director! Samantha has already knocked our socks (and gloves) off with her top-notch design work and talent for finding just the right GIF or emoji for the occasion. In her new role, she'll work directly with the creative team to create stunning visuals, lead projects, and deliver amazing results.
"Samantha's impressive ability to visually communicate even the most challenging of concepts, ensures we can continue to bring our clients' messaging to life in new and exciting ways."
– Jill Rizzo, vice president creative director at KidGlov
A History of Marketing Agency and Graphic Design Experience
Samantha graduated from the University of Nebraska-Lincoln with a BFA in studio art with an emphasis in graphic design. She joined KidGlov after honing her skills at SecretPenguin, Children's Hospital & Medical Center, Bailey Lauerman and other organizations. When she's not creating impactful designs, Samantha enjoys cooking and traveling.
"The team has been so welcoming, and I feel right at home at KidGlov. The work we do enables nonprofits and purpose-driven businesses to reach their audiences. We're really helping our clients make a difference. And living out my childhood dream of being a working artist is a bonus."
– Samantha Evans, art director at KidGlov
Career Opportunities at KidGlov
As an advertising agency, we hire courageous creatives from diverse backgrounds for meaningful work. If you'd like our next blog post to be about you, take a look at the available openings on our careers page. There, you'll also find more about KidGlov's culture, benefits, and a general application form.
An Award-Winning Marketing Agency
Heart and thought-provoking creative work are KidGlov's secret to success. We work across mediums and have become experts in helping nonprofits, healthcare groups, social impact organizations, financial companies, and purpose-driven businesses elevate their messages. We're passionate about supporting organizations that create change in their communities.
And it shows! Over the years, we've received top honors at the American Marketing Association awards in Lincoln and Omaha that recognize the best results-based marketing in the region. KidGlov has also been acknowledged as one of Lincoln's Best Places to Work, which is selected based on employee surveys that measure a wide range of workplace factors, including engagement and satisfaction. In the survey, 100% of KidGlov employees said they felt supported and valued by leadership.
KidGlov is a boutique, full-service, advertising, branding and content marketing agency and certified B Corp, with offices in Omaha and Lincoln, Nebraska, specializing in nonprofit marketing, healthcare marketing, financial services marketing, social impact marketing, and purpose-driven businesses.