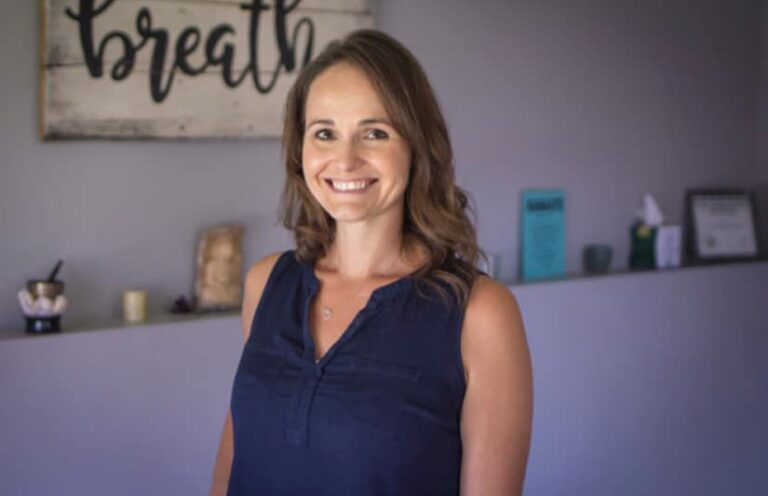 October 15, 2018
The Yoga of Corporate Culture
No chef, no kegs, no unlimited vacation and no crazy antics (well…for the most part), so how did our small but mighty advertising agency win Lincoln's Best Place to Work? Simple. We put our focus on our people, even more than our perks.
As a long-time corporate employee, I've seen my fair share of culture attempts. I've seen grand successes and slip ups, equal parts applause and eye rolling, and just about everything in between. As a yogi and meditation teacher, I've learned my fair share about creating calm amongst everyday chaos, meeting people where they're at, and that ever elusive focus.
So when I was tasked with leading the charge on KidGlov's culture, I took lessons from both, combined them with what KidGlov had already masterfully created, and may I present…
The Yoga of Corporate Culture
1. Build a Solid Foundation
"Stability first," my yoga teacher always said. Your people have to want to work with your people—so hire accordingly. They don't have to necessarily love one another, but they have to respect the "you know what" out of each other's abilities and outcomes. There is nothing that will keep an employee happily coming to work more than this, period.
2. Honor Differences
Just because Sally rocks out tree pose in yoga class doesn't mean you have to, maybe you hate tree pose, maybe you're just here for the part where you get to lay down. Both options are awesome, because they are authentic. At KidGlov we celebrate our "one thing." This "thing" is specific to each employee, something they are committed to and passionate about – more time with family, exercising, volunteering, etc. We allow this "one thing" to happen during work hours when it needs to. We expect to see this "thing" pop up on calendars and we respect that time instead of booking over it. We don't sanction what this "thing" has to be, because what people value is incredibly unique—and we honor that.
3. Create Challenges
OK, so maybe you shouldn't spend your entire yoga class in relaxation. Pushing the boundaries of your abilities can create great growth (when practiced with focus and safety, of course). So, we challenge our employees to hone new skills, learn something new for the benefit of our clients, etc. We call this, "you're smart, you can figure it out." There are few greater senses of accomplishment than pushing the bar on a skill or learning a completely new one with success. It creates accountability, recognition and most importantly, confidence.
4. Now, Balance
There are two parts to achieving better balance: expansion and focus. We expand our culture by balancing professional development with just plain fun. Be sure to leave time in your culture plan for both. Your employees need time to simply get to know one another and form deeper bonds. That ultimately creates teams that don't want to let down the people they've come to know so well. But your employees crave learning (especially if you're hiring people who love to be "smart, and figure it out") so lunch and learns are great benefits too. Just make sure you have both. That a party is truly a party, not professional development, and that learning is valuable, relevant and leaves your staff wanting to lean in more.
To gain focus, we have to remember the yin follows the yang. There will be great days at work, there will be not so great days. This is a reality for everyone, everywhere, at any company. The goal then is that the cultural foundation created through steps 1-3 allow employees to stay focused even if things are crumbling around them. How? Because they respect their peers (#1), have confidence in their abilities (#3) and an authentic understanding that it is OK to let that "other thing" (#2) occasionally win.
Want to know more? Visit our social impact business hub to find a variety of case studies, helpful blog posts and Agency for Change podcast episodes featuring community health leaders. KidGlov is a content marketing agency and certified B Corp with offices in Omaha and Lincoln, Nebraska, specializing in nonprofit marketing, healthcare marketing, financial marketing, social marketing and purpose-driven businesses.