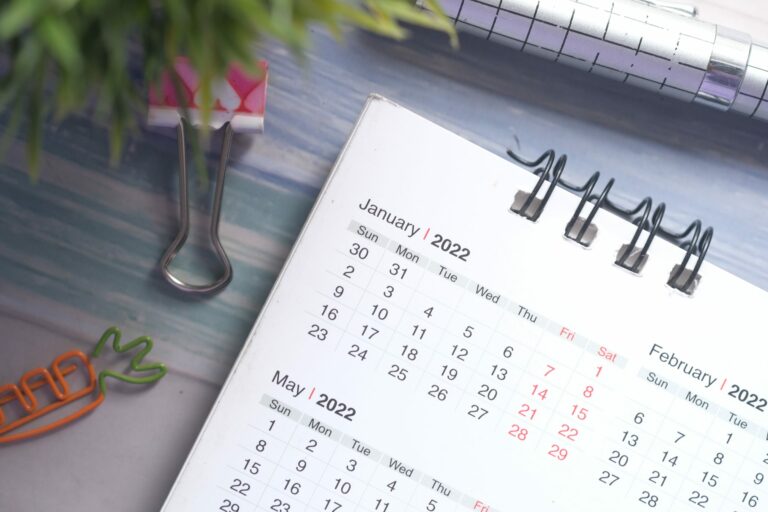 January 31, 2022
Why Your 2022 Resolution Should Be to Stick to Your Marketing Plan
If you have already developed a marketing communications plan for your community health organization, congratulations! You are a million steps ahead. It takes more thought and processing than most people realize to create a strong plan. If you haven't done that yet, don't worry. There are lots of resources out there to help you. And in my opinion, it's never too late to start. 
For those of you that have checked formulating that plan off your list, now comes the even trickier part: sticking to it. In 2022, I invite and challenge all of you to make a resolution to stick to your marketing communications plan. Below, we'll discuss how to do this and why it will help your business.
Sticking to Your Why
We all know a good, solid marketing communications plan is built on the why. It's built into your strategic goals and initiatives, offering important structure to your organization. Sticking to your plan allows you to stick to your why. There are a million wonderful ways to advertise your organization, your programs, and share important messaging. However, there are numerous vehicles that serve various purposes and reach different audiences that help you fulfill specific goals. That's why your marketing communications plan is so important. You can't do everything, so stick to your plan to help you best achieve those goals and initiatives.
Make Smarter Decisions About Your Brand (And Budget!)
When a sales or advertising representative visits your office with the latest and greatest marketing tool, you can better decide whether it's a good fit for your business. There are a myriad of new and great things out there. There are great advertising reps with wonderful products to sell you, that will help you market and share your message. However, having a solid plan allows you to easily say, "Yes, this fits into our goals and our strategies," or, "No, it doesn't fit this year, and here's why."
Your plan also allows you to stay within your budget. When I talk about budget, I'm not just talking about money. I'm also talking about your time allotment for marketing and messaging. A lot of people in community health aren't necessarily just doing marketing. They have a lot of other hats to wear and roles to fill. Ask yourself: how many grant funds (or other) dollars do you have to share your message? How much time and what type of resources do you have? Everything in your plan needs to fit within those budget allocations. If you only have a certain number of people helping to share your message, consider whether you can accomplish each of your goals given those limitations, and decide what's realistic for your business. Sticking to your marketing plan allows you to examine new tactics through a more strategic lens, so that when the next person who walks in your door with a new, hot idea to share your message, you can easily say yes or no based on the facts.
Check (And Recheck) Your Progress
It's not easy to stick to a plan, right? You have to set up stopgaps throughout the way in order to make sure that you're checking in on, and achieving, your goals. Consider setting a monthly meeting where you review your marketing communications plan for the year. These can be quick, half-hour meetings, where you review your goals and tactics, and look back on previous months. Ask yourself: "Did we accomplish what we set out to do in the last month? Do we need to push anything to the following months, or should we shift our priorities so that we're able to fit these in?"
If a monthly meeting sounds like too much, try a quarterly meeting. Something is always better than nothing. And it is amazing how much setting time away to focus on strategy, on those bigger objectives that are easy to overlook day-to-day, can help you achieve your goals.
Don't Be Afraid To Be Flexible
If an opportunity comes your way that you absolutely want to take advantage of – something that wasn't in your plan at the start – a strategic plan can help you make a smart decision on that, too. Review your plan and ask if there are things you could remove or replace. Will the latest and greatest marketing tool help you achieve the same goals and strategies? If it's really too good to pass up, take a look at your goals and your why, and examine how that piece can fit. You may find you can justify adding that new bit to your marketing plan, but remember to review your budget, time and resources again to see how you'll fit that in.
Resolve To Be More Strategic in 2022
Stick to your marketing plan. Remember, it's all about your why. It's all about being able to mindfully say yes or no to new opportunities. And it's all about giving you a reason to check in monthly or quarterly on that overarching marketing communications plan and the important messages that you have to share in your community. 
Ready to learn more? Check out our community health hub for more information, ideas and resources, or give us a call if you need a hand.
KidGlov is a content marketing agency and certified B Corp with offices in Omaha and Lincoln, Nebraska, specializing in nonprofit marketing, healthcare marketing, financial marketing, social marketing and purpose-driven businesses.