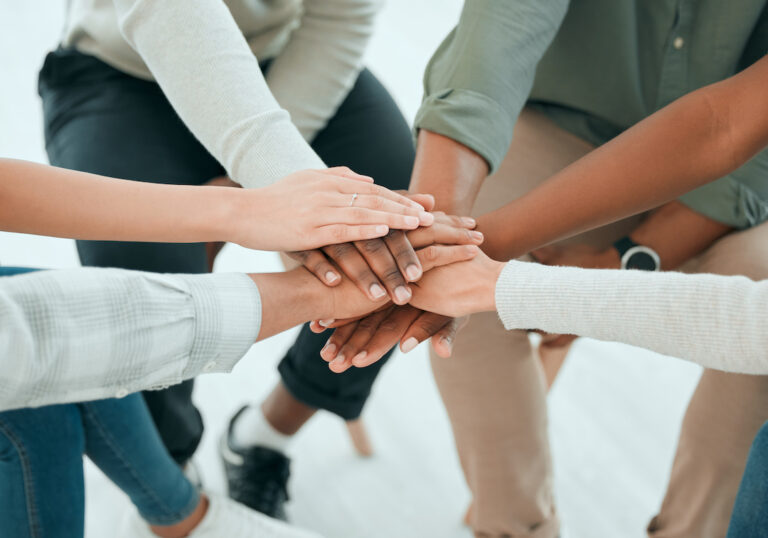 November 23, 2022
How Social Impact Organizations Can Connect to Like-Minded Communities
Getting the Most Out of Networking as a Social Impact Organization

I recently attended a conference in Colorado with some regional B Corps that are all like-minded people doing the same thing. But we all had this common thread of having the B Corp certification. KidGlov is proud to be one of a handful of B Corporations here in Nebraska. We're certified by a third-party that we are using business as a force for good. So, we exist in this world, not just to make a profit, but to do good in the world.
During that conference, I learned how it's more important than ever to stay on top of what's working best for social impact agencies. One of those includes taking time to make connections with like-minded people in your community. In this industry, you probably wear about ten hats in your agency and are very busy, but make the time and understand the value of staying connected to like-minded individuals.
Here are three tips to maximize your time when making those connections. 
Bring a question, leave with ideas
Prior to going to a networking event or a learning opportunity, decide on the number one pain point of your social impact organization. What's the number one thing you're trying to solve right now? Is it hiring? Is it marketing your programs? Is it how you're facilitating your programs?
Go to the event with one question in mind, ask that question of every single person that you meet, and see where it takes you. You may get a lot of great ideas; you may hear a lot of the same thing repeatedly. If you keep hearing the same things, that probably means it's something worth looking into. On the flip side, if you get different ideas, see which one resonates most with you and try that.
Continue the conversation
Once you've made new friends and you've learned from them, make sure that the event is not the last time that you talk to them. Find them on LinkedIn or look into other ways to connect in whichever way makes the most sense to you. Do this with everyone that you meet and then continue the conversation at least twice per year.
Let's say you find an interesting article that might help a few like-minded people. You can send the same article to multiple people. Or maybe you learned something from a person at the event, and you know the network that you built (from that event) would appreciate having the information too. Maybe you see something in the news that impacts one of the people you met. 
Make a commitment to continue the conversation and at least twice a year, comment or share something with that person.
Share, share, and share some more
After this event, you've learned all these great things and different ways to approach that question. Make sure that the other people you meet know all this great information too. If you got a great nugget from one person, share that information with other people in your network.
That is how social impact organizations can maximize connections in a post-COVID world. We have fewer opportunities. We are wearing a million hats. When we do get those opportunities to connect, to understand and to remember the value of those connections, make sure that you're coming to them with a curious, open mind, that you're sharing what you learn, and you're continuing the conversation beyond the networking event.
Want more information? Check out guide on micro marketing plans for social impact agencies, and then visit our social impact hub to find a variety of case studies, helpful blog posts and Agency for Change podcast episodes featuring other social impact business leaders.
KidGlov is a boutique, full-service, advertising, branding and content marketing agency and certified B Corp, with offices in Omaha and Lincoln, Nebraska, specializing in nonprofit marketing, healthcare marketing, financial marketing, social impact marketing, and purpose-driven businesses.