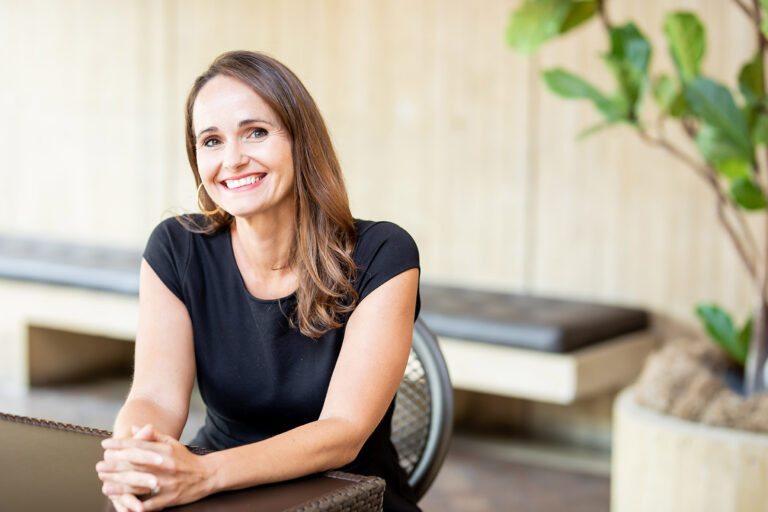 November 16, 2022
Katherine Warren Inducted into AMA Lincoln's Hall of Fame
KidGlov COO adds additional recognition to long list of honors

In addition to being Chief Operating Officer, Culture Queen, and star baker of the 'Glov, Katherine has earned another exciting designation: the American Marketing Association (AMA) Lincoln Hall of Fame member. 
With friends, family, and KidGlov in tow, she was honored during AMA-Lincoln's 2022 Prism Award ceremony this past spring.  
"Katherine's career can be summed up in three words: pursuit of excellence. We couldn't be more excited for her and this incredible recognition. With an eye for outcomes and true commitment to her people, she makes every project she touches shine." – Lyn Wineman, chief strategist at KidGlov
A 20-year marketing veteran

Katherine joined KidGlov in 2017, bringing over 20 years of experience working for some of Lincoln's most notable agencies and nonprofits, including serving as CMO of a large youth-serving organization. Her true love lies in strategizing with clients, building up KidGlov's company culture, and refining daily processes and project management.  
In 2007, Katherine received AMA-Lincoln's award for volunteer excellence. She served as president of the chapter in 2009 and was then selected to join the national AMA Professional Chapters Council, mentoring marketing leaders around the country. In 2019, she was named AMA-Lincoln Marketer of the Year and was also a finalist for the Lincoln Journal Star Inspire Women's Leadership Award in small business, which she later won in 2022. 
Outside of KidGlov, her love for community well-being runs as deep as her love of marketing. A certified yoga/meditation teacher, she founded Lincoln's largest free outdoor yoga series, PLAY; and has volunteered with Domesti-Pups, CEDARS, Lincoln Arts Council, Friends of Pioneers Park Nature Center, and March of Dimes.  
Awarded for rewarding marketing work
Over the years, KidGlov has received top honors at the American Marketing Association awards in Lincoln and Omaha that recognize the best results-based marketing in the region. KidGlov has also been acknowledged as one of Lincoln's Best Places to Work. Lincoln's Best Places to Work are selected based on employee engagement surveys that measure a wide range of workplace factors, including engagement and satisfaction. In the survey, 100% of employees said they felt supported and valued by leadership.  
None of these stellar achievements would be possible without the extraordinary Katherine! 
KidGlov is a boutique, full-service advertising, branding and content marketing agency and certified B Corp, with offices in Omaha and Lincoln, Nebraska, specializing in nonprofit marketing, healthcare marketing, financial marketing, social impact marketing, and purpose-driven businesses.