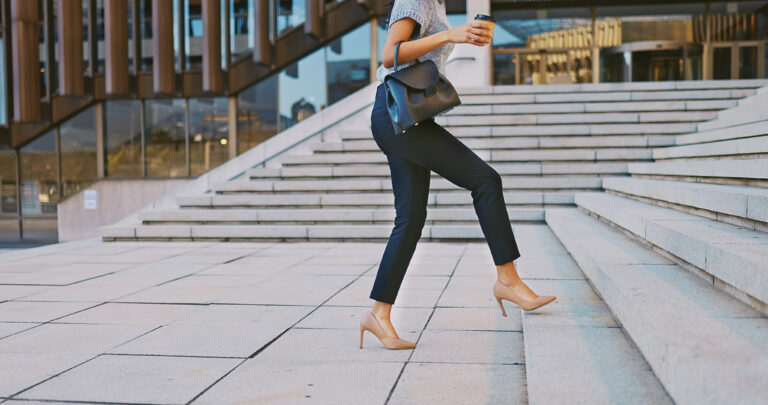 December 1, 2022
7 Steps for a Successful Annual Marketing Plan
Strategic marketing plans are key to success

There are two types of marketers in the world; those who love creating a strategic marketing plan, and those who look upon this process with dread. I'm the first kind of marketer. I absolutely love creating these  plans, and I've done well over 100 for a variety of clients in my career.
Regardless of which camp you are in, I have seven steps that will lead you to a successful annual marketing plan.
Understand your goals
The first step is to understand your organization's business goals. The difference between art and advertising is that advertising is intended to achieve specific organizational goals. Marketing, advertising, and branding should be seen as an investment towards results versus simply being a line item. 
If you're not part of your organization's leadership team, ask them to share those goals as your starting point. Usually, you will have no problem getting them to talk about those goals because they want to make sure you too, are focused in on them. 
Create a SWOT analysis
The second step is to create a SWOT analysis because this will put your team in the right frame of mind to help spur creative thinking. If you can collaborate with team leaders, that would be beneficial. But even if you must do this step on your own, I know you could list out the key strengths, weaknesses, opportunities, and threats for your organization. Personally, I like to set this up in a simple table in a Microsoft Word document with two columns and two rows, which creates a box for each of those four topics.
Define the marketing objectives
The third step is to define your marketing objectives. Your marketing objectives are different from your business objectives. Marketing objectives should be focused on what you can achieve in marketing. For example, if your organization has a specific revenue goal, marketing cannot fully deliver upon that. 
It will take sales, operations, finance, and customer service, in addition to marketing working together to hit a revenue target. The corresponding marketing goals would relate to lead generation or awareness or sales tools or brand equity.
Outline your target audience
With your marketing objectives in hand, it's time to move to that fourth step, which is outlining your target audience. The more specifically you can outline your target audience, the more empathy you will have toward them, and the more effective your overall marketing strategies will be. 
I like to use a tool called Target Audience Personas to do this. KidGlov also has a great template for target audience personas and if you reach out through our contact form, I can share both of those tools with you.
This is also a great place to think about diversity, equity, and inclusion, particularly as demographics in the United States continue to change. You need to be thinking about how your audience might be changing and how to ensure your marketing plan provides access and inclusion. There's a growing body of research that indicates this is not only the right thing to do, but a winning marketing strategy. 
Develop your marketing strategies
The difference between a strategy and tactics is a strategy is a plan to achieve a goal, tactics are the actions you take to achieve that goal. You must think strategically and then act tactically. 
Start with wild and outlandish brainstorming. Don't worry too much about budget and resources at first. Once you have a healthy list of strategies ranging from basic to way out of the box, step away and come back to refine.
If you need approval of your annual marketing plan, this is a good point of collaboration, working with your leadership, your team members or your internal clients to refine this list before you go into the heavy detail work of the next step. Also, make sure you have strategies to align back to every single one of those marketing goals. Otherwise, you are going to leave some things undone for the year. 
List your tactics
Step six is to outline the actual steps you are going to take towards those strategies. This is where you assign budget, responsibilities, and timelines. This is also where we start to really dig into social, digital, online, experiential, earned, and traditional tactics. You're going to do a first draft, which is almost always 25% to 50% beyond what you can actually achieve in a year. 
From there, you're going to have to refine until you can determine what you can actually accomplish. Often there are a lot of things that you could do, but reality sets in and you have to focus. Stretching is okay, but if you continually try to do more than you have the resources to accomplish, you'll find that you are less effective, and you'll drive your team to potential failure or even burnout. 
If you haven't realized it yet, marketers are competitive beings and if you don't put them in a position where they can win, they will leave you for a job where they can. It's just part of our DNA. 
Measure your results
The final step is measurement. Before you finalize your annual marketing plan, determine what you are going to measure and what your measurable goals are. Get buy-in for this measurement upfront and revisit it at least quarterly, if not monthly or more often. Throughout the year as you measure, you may need to refine your plan to produce the results your organization needs. 
These are the seven steps to a successful annual marketing plan. It starts with business objectives, goes to your SWOT analysis, then your marketing objectives, your target audiences, your strategies, your tactics, and your measurement. 
If you are interested in some of the templates that I mentioned, like the SWOT analysis, target audience personas, tactical Gantt charts, or information on increasing diversity, equity, and inclusion in your marketing, just reach out using the contact form on our website.
Want more information? Visit our purpose-driven business blog hub to find a variety of case studies, helpful blog posts and Agency for Change podcast episodes featuring other purpose-driven business leaders.
KidGlov is a boutique, full-service, advertising, branding and content marketing agency and certified B Corp, with offices in Omaha and Lincoln, Nebraska, specializing in nonprofit marketing, healthcare marketing, financial marketing, social impact marketing, and purpose-driven businesses.