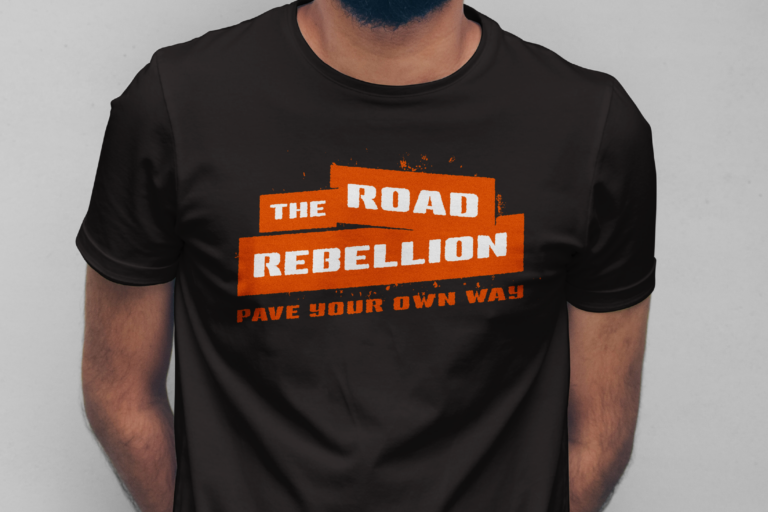 Associated General Contractors Nebraska Chapter
Road Rebellion "Pave Your Own Way" Integrated Campaign
About the Campaign
The "Pave Your Own Way" campaign and Road Rebellion brand were created to educate people on what a career in road construction truly has to offer and to encourage more people to apply for jobs in this industry. The challenge was reaching an audience despite low unemployment rates, lack of knowledge about benefits in the industry, and the ever-increasing push towards 4-year educational institutions.
The target audiences were those graduating from high school deciding between college and a career, to people early or midway into a career seeking better opportunities. This demographic spends most of their time online, so that became the primary way to reach them.
Campaign elements included: Landing page featuring types of jobs in the industry, Digital Display and SEM ads, and Facebook and Instagram posts.
Deliverables
Brand Identity

Landing page

Digital Ads

SEM Ads

Social Media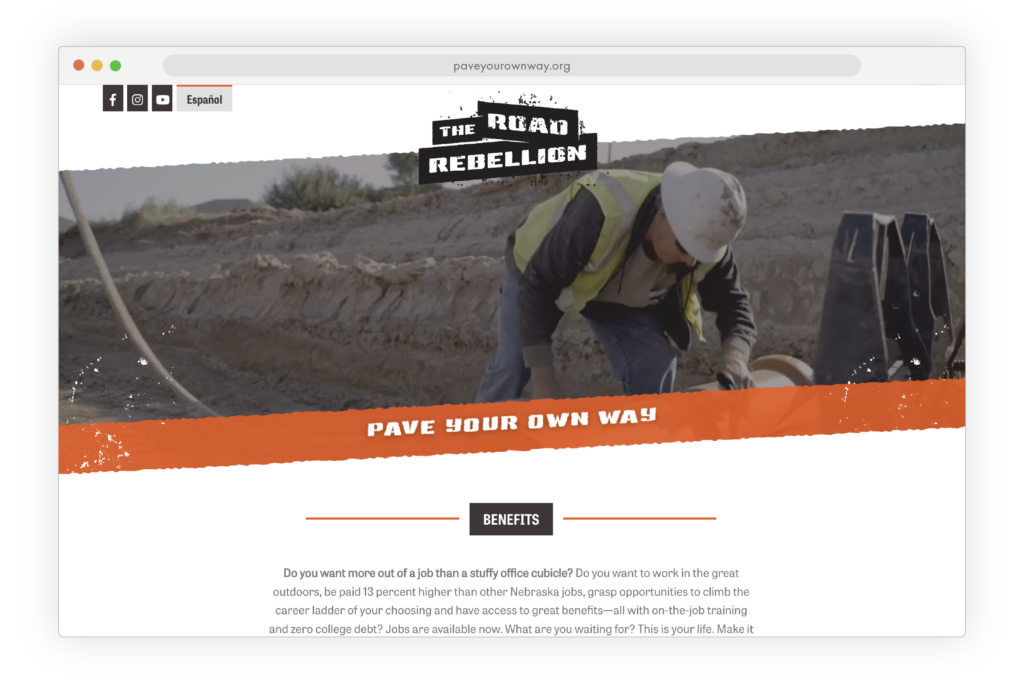 Campaign Landing Page
The Pay Off
This campaign drove more than 38,000 unique visitors to the landing page and more than 63,000 sessions, so visitors were coming back to the site to learn more about available construction careers.
Our digital display ads earned over 14 million impressions and drove a .37% click-through rate (CTR) on a benchmark of .14%. Our SEM campaign garnered an 8.32% CTR, almost double the industry benchmark of 4.5%. We achieved more than 486,000 impressions for Facebook and Instagram posts with a minimal boosting budget and earned more than 14,000 engagements on those posts.
+38,000
Unique Visitors
on the landing page
+14M
Impressions
for the digital display ads with a .37% click-through rate against a .14% benchmark
+14,000
Engagements
for boosted Facebook and Instagram posts