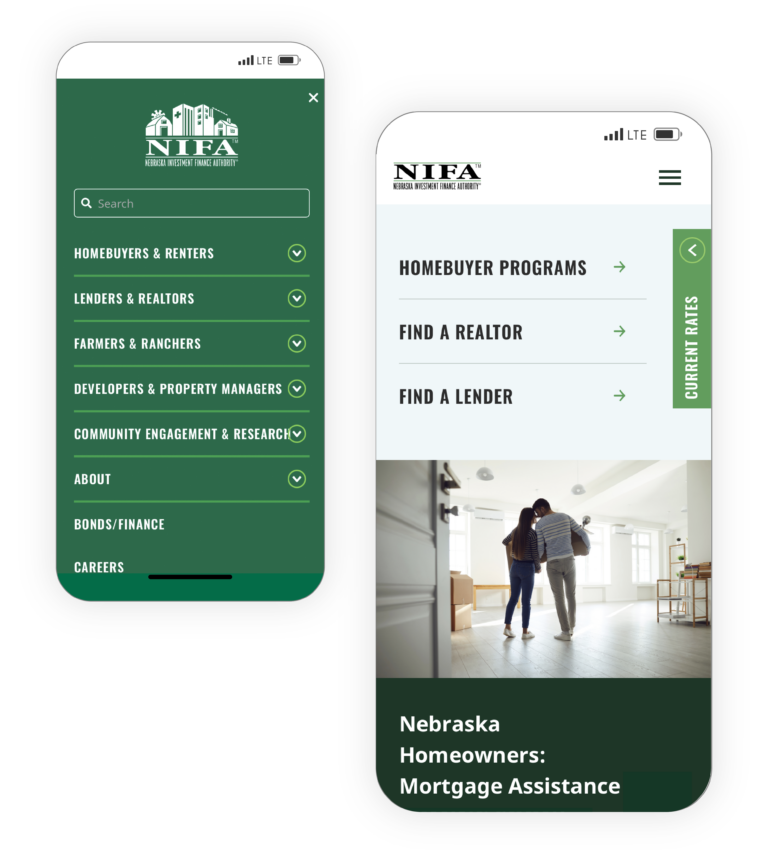 Nebraska Investment Finance Authority
Better by Design
The Nebraska Investment Finance Authority (NIFA) website is an indispensable partner for Nebraska citizens and communities in planning, financing and sustaining affordable housing and advancing agribusiness. While it was rife with valuable information, navigating it proved overwhelming for users, and it failed to effectively educate them on NIFA's services.
Users weren't the only ones with troubles—NIFA staff were also paying the price. They frequently fielded phone calls from users who were unable to locate the information they needed.
They called KidGlov to get their website back on track.
Deliverables
Complete visual redesign, while adhering to NIFA brand standards

User experience overhaul

Information streamlined for ease of navigation and discovery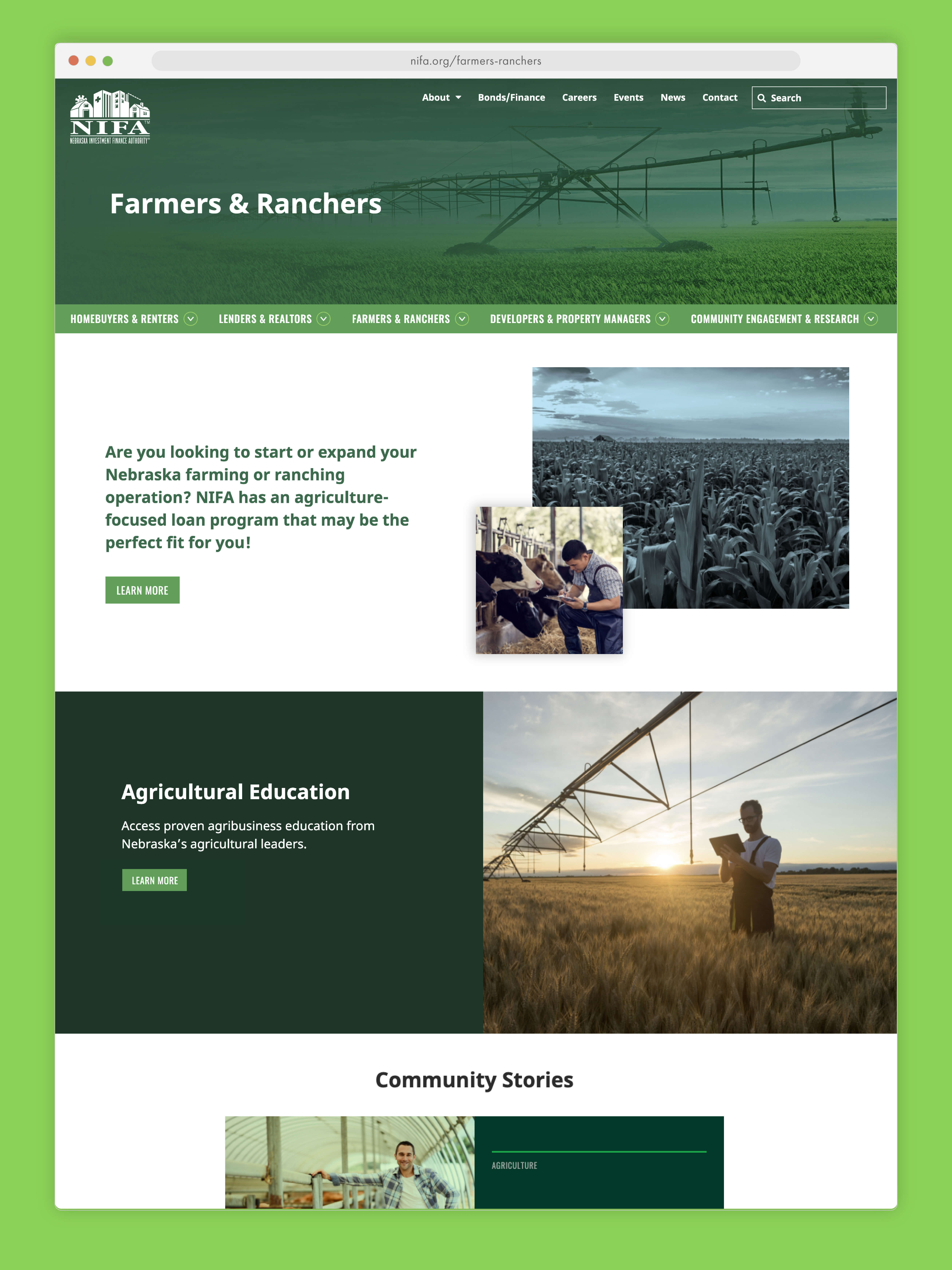 Farmers & Ranchers Landing Page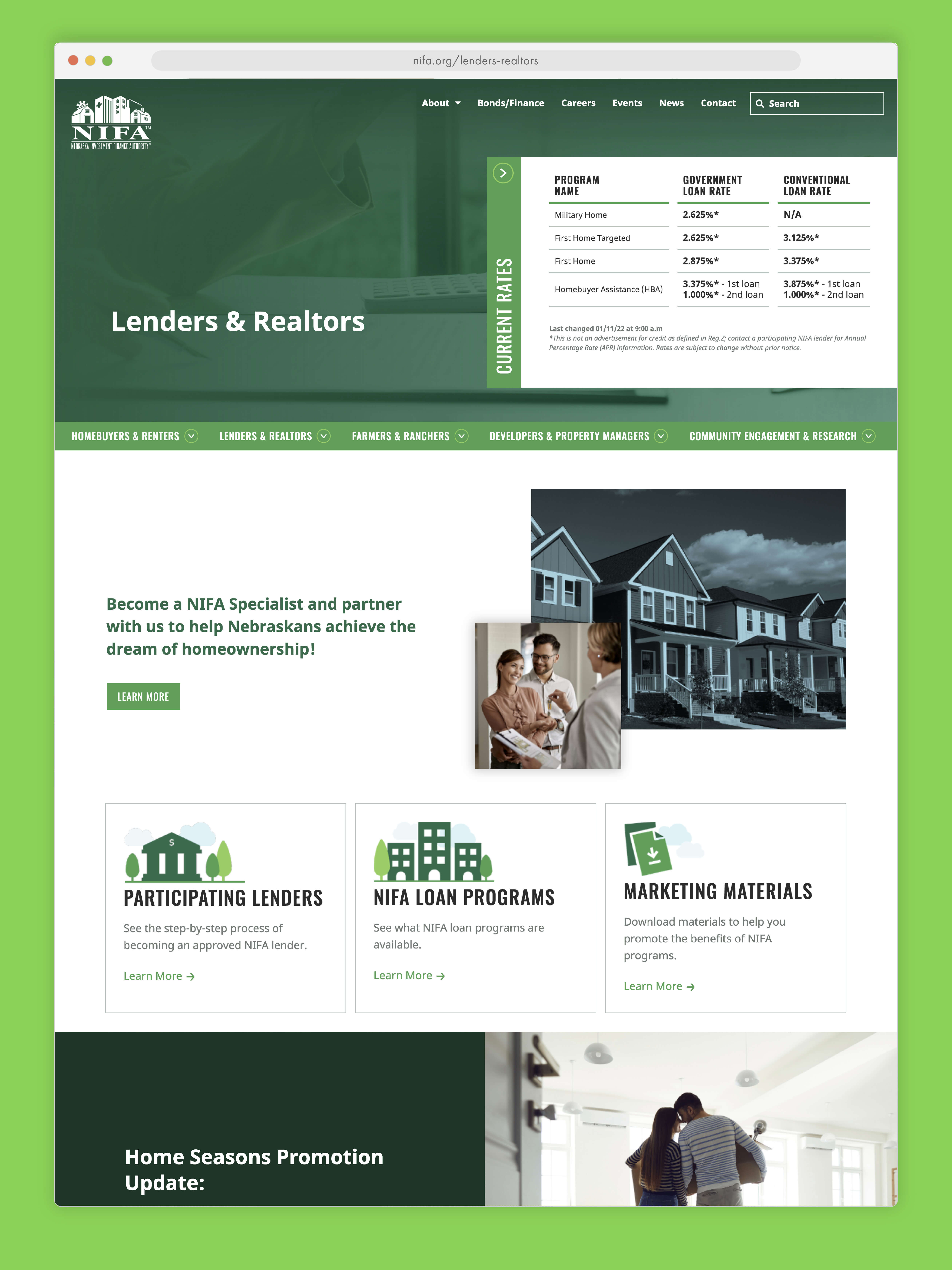 Lenders & Realtors Landing Page
Back and Better than Ever
NIFA's website update celebrated great success not just from a visual perspective, but also via analytics. Both page views and the number of users increased immediately from KidGlov's efforts.
It's not an easy task to make everyone 100% satisfied, 100% of the time…but we actually did it. One hundred percent of NIFA employees reported they were extremely satisfied with the site. The number one reason: the new website saved them time.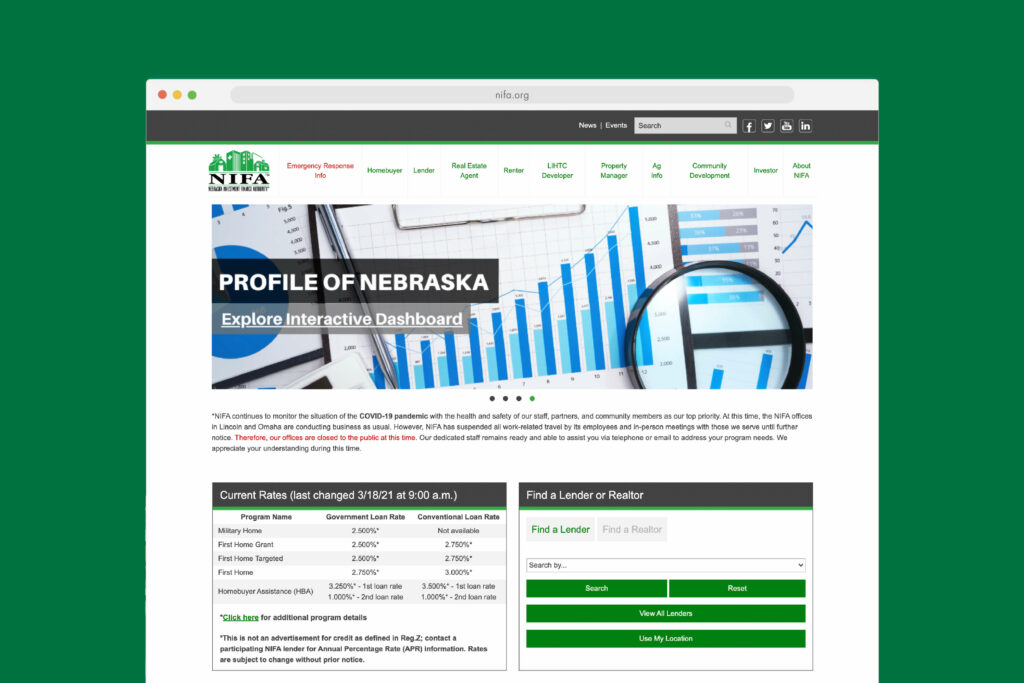 Before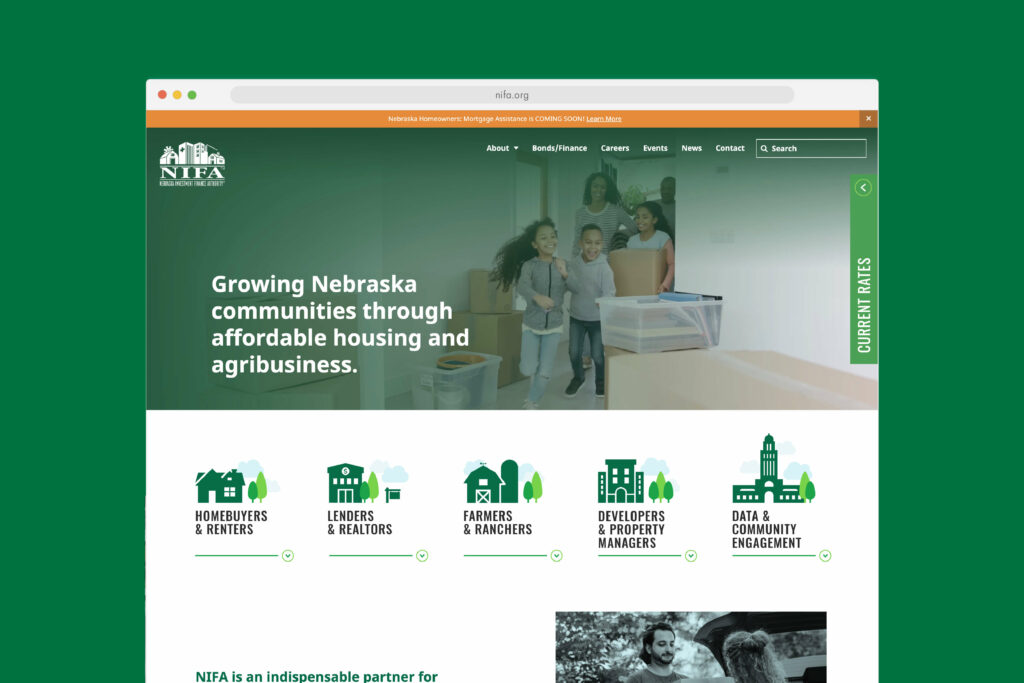 After
17.58%
increase
in page views
100%
employee satisfaction