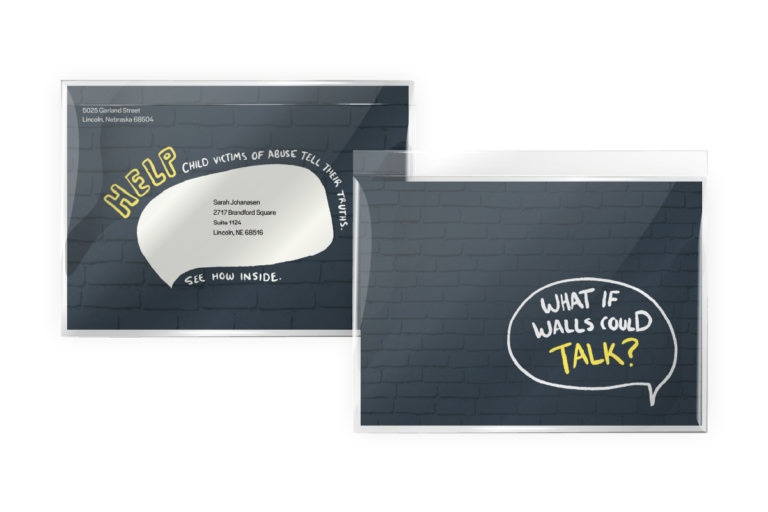 Child Advocacy Center
What If Walls Could Talk? Annual Appeal Campaign
About the Campaign
The Child Advocacy Center team came to KidGlov with one objective: Raise $52,000 in donations by Spring of 2021 to support the operations of this nonprofit. This was a six percent increase from last year and this fundraising needed to happen at the height of the pandemic. We had a strict budget to create one high-impact mailer to achieve the goal, so we knew we had a tall hill to climb.
In a tour of the Child Advocacy Center, the KidGlov team was struck by a wall mural where kids, parents, and advocates write messages of inspiration to others to mark their completion of the program. That compelling image said to our team, "What if walls could talk?" and it was the spark that ignited the campaign.
Deliverables
Direct mail

Email

Social media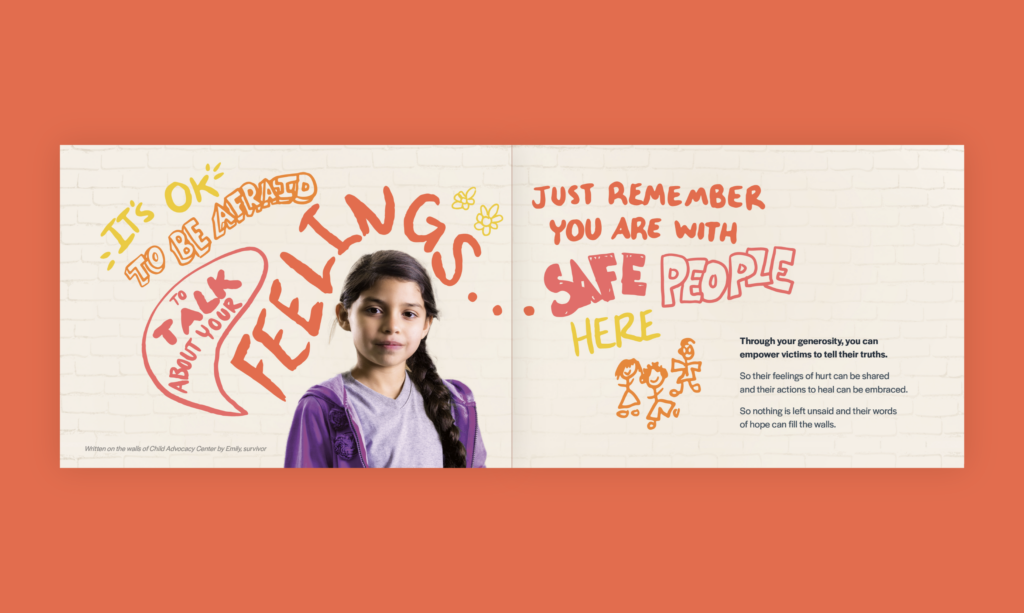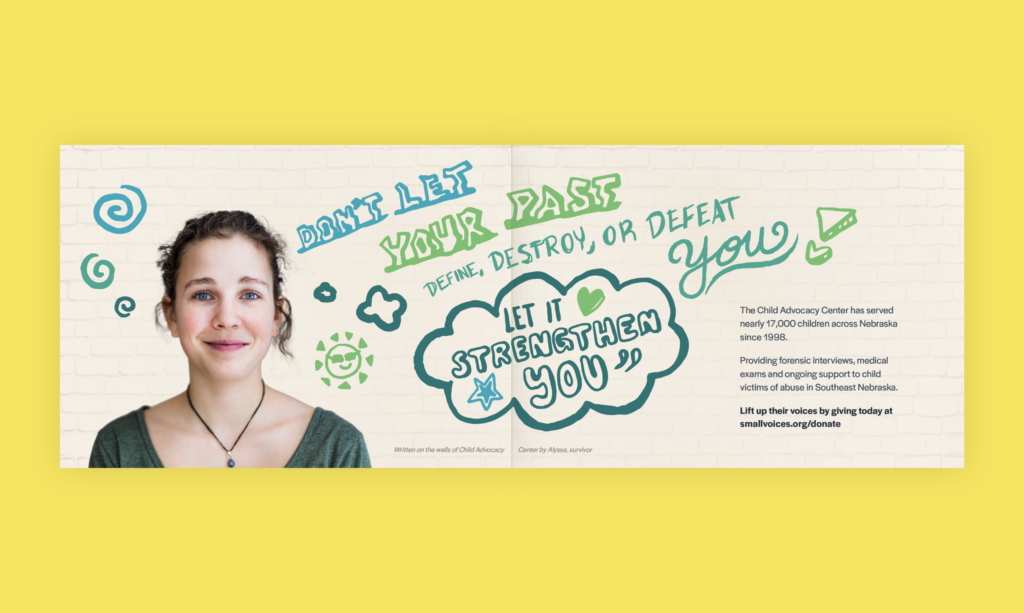 What If Walls Could Talk Campaign
When you have only one goal to achieve, the pressure is high but worth it. These donations support the center's mission to provide forensic interviews, medical exams, and ongoing support to child victims of abuse and neglect in Southeast Nebraska. More kids who have endured unspeakable acts will be supported by the work of the Child Advocacy Center and there's no greater achievement than that.
These are wonderful! We really appreciate you putting these together for us. The mailers turned out absolutely STUNNING. I've never been so excited to send out a piece of mail. You and your team have been nothing short of miracle workers these last several weeks. I can't tell you how much this means to us. Thank you!!
– Destiny Burkett, Development Director of the Child Advocacy Center