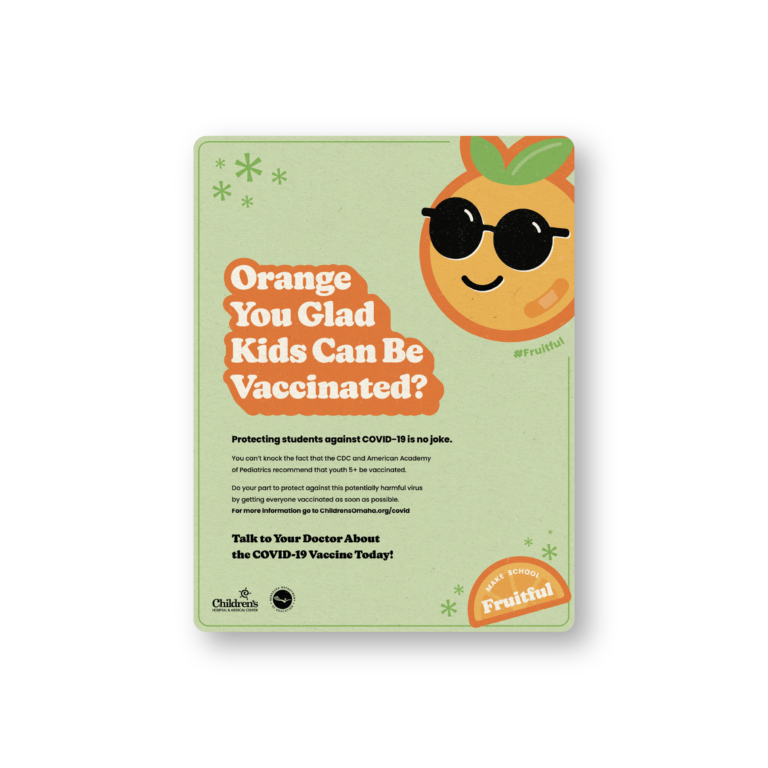 Children's Hospital & Medical Center Community Health & Advocacy
Social Impact Campaign Through Schools
Make School Fruitful
Protecting children against COVID-19 is no joke. This is why Children's Hospital & Medical Center Community Health & Advocacy and Nebraska Department of Education partnered with KidGlov to craft a fresh campaign to help boost the vaccination rate among kids in Nebraska.  
This multi-channel marketing campaign leveraged schools as an effective communication channel to encourage parents to talk to their child's doctor about the COVID-19 vaccine. Messages were thoughtfully created to inspire kids, families, and the community to have a fruitful school year.  
Deliverables
Posters

Stickers

Emails

Social Media Posts

Fact Sheet

FAQ Sheet

Physician Letter

Newsletter Content

Automated Messages

Virtual Background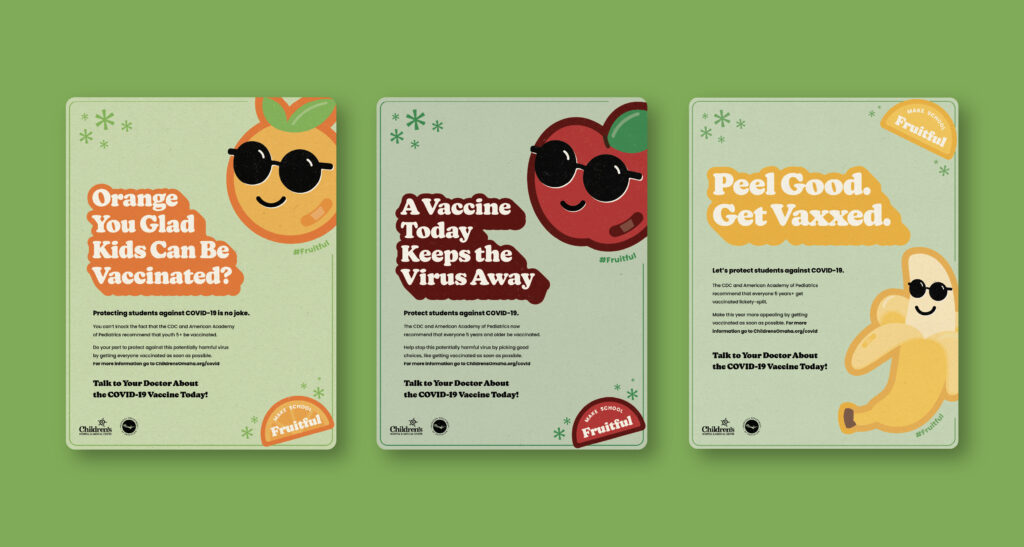 Posters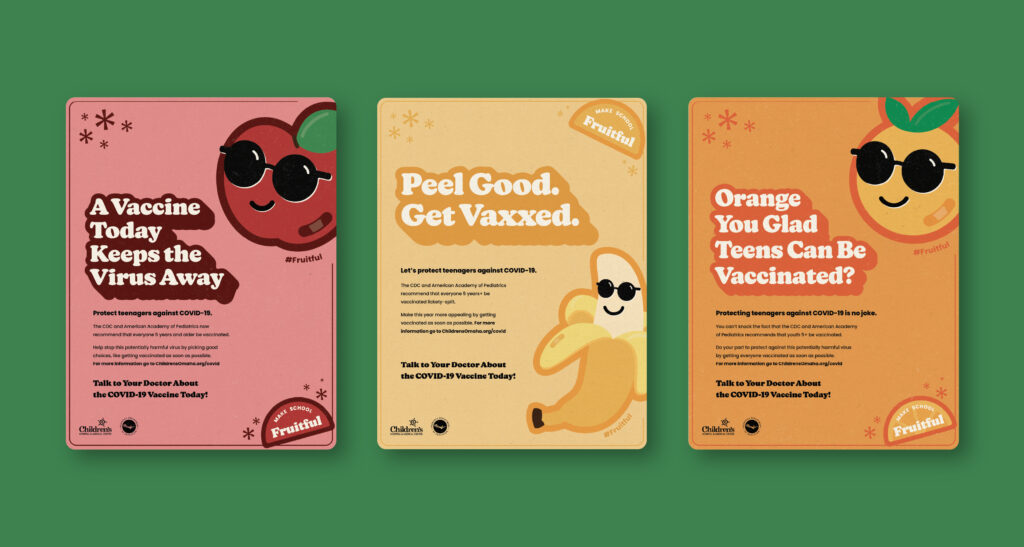 Teen Posters
Orange You Glad Kids Can Be Vaccinated?
This campaign made a not-so-fun topic, fun and engaging by using vibrant, eye-catching fruit "peared" with witty copy and fact-based info to share this important message about COVID-19 vaccines for kids. 
Campaign toolkits were emailed and physically sent to local schools and health departments across Nebraska and a landing page was created to make materials digitally accessible and easy to download.  
Adding to the "ap-peel," materials were translated into multiple languages including Spanish, Karen, Arabic and English – making it even more shareable with families.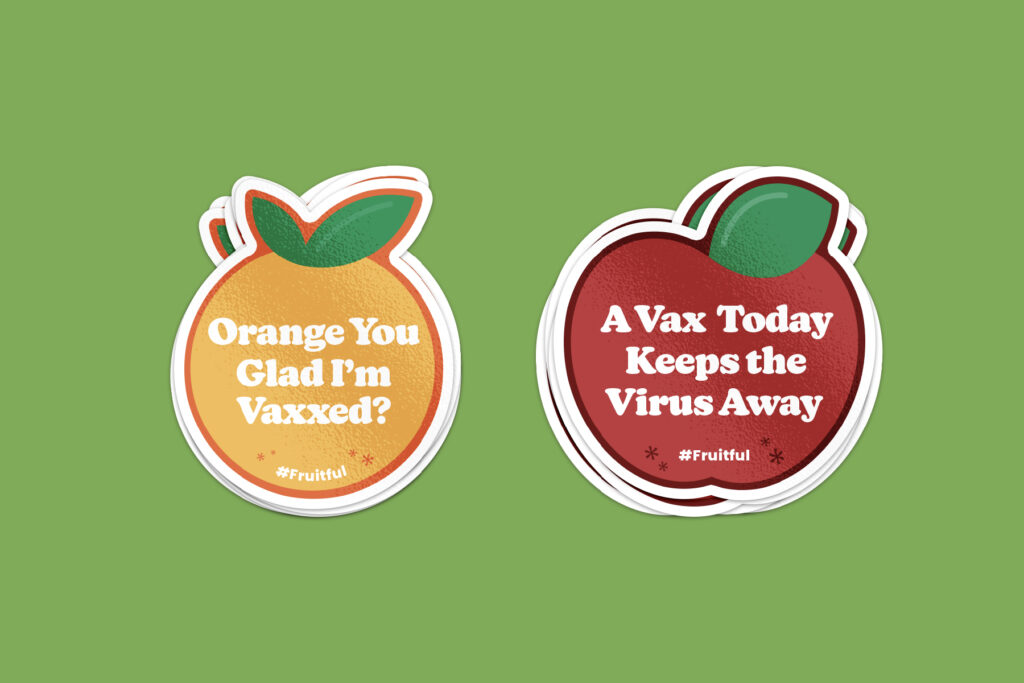 Stickers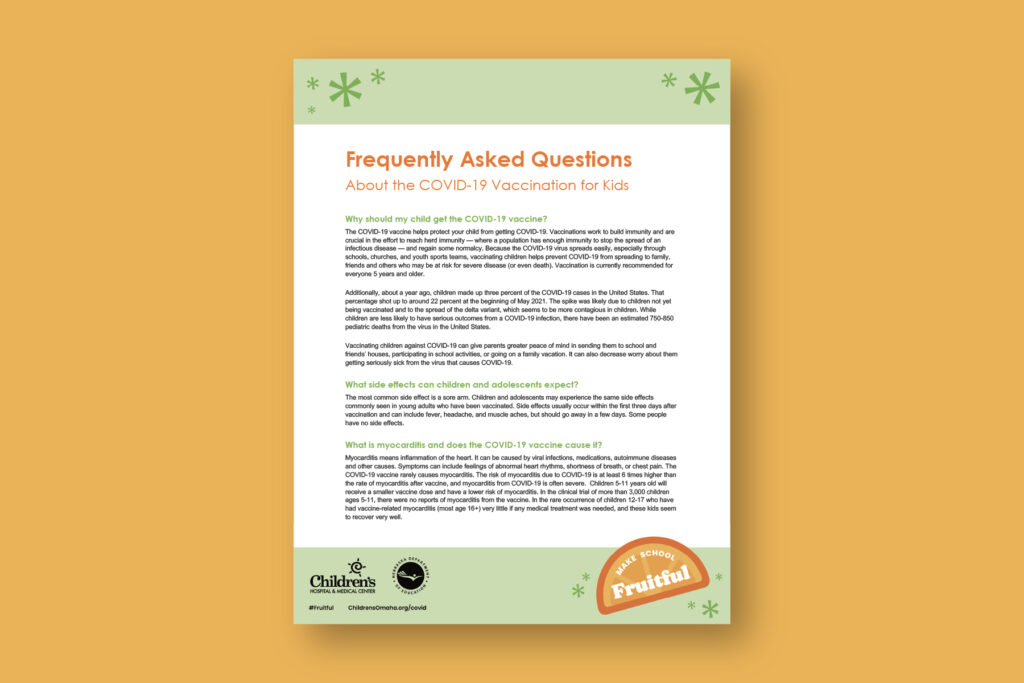 FAQ Sheet
56,000
students reached through schools
15
Nebraska health departments were provided valuable resources
36%
average email open rate