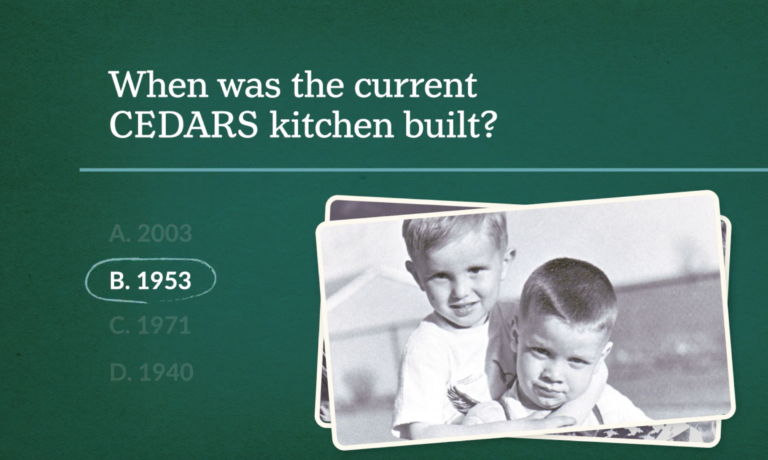 CEDARS
The Heart of CEDARS Capital Campaign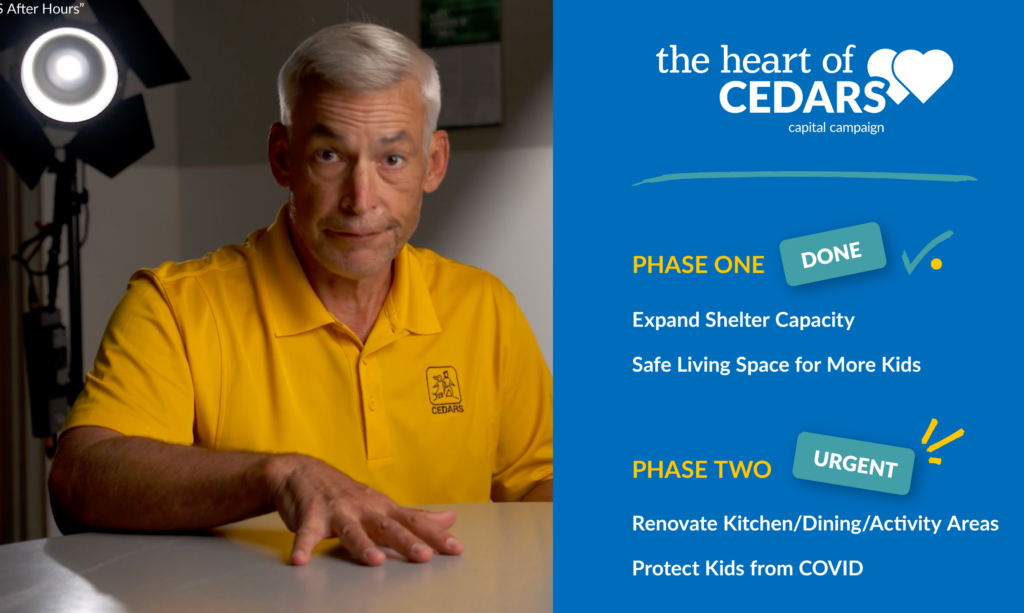 About the Campaign
For more than 70 years, CEDARS has made a difference in the lives of children by keeping them safe and healthy, especially when they have nowhere else to go. But when COVID-19 hit, their services were more in demand than ever.
CEDARS needed a way to quickly raise money to fund much-needed updates to their facility that would allow them to continue providing safe spaces for kids. They turned to KidGlov to create a budget-friendly virtual campaign that would capture donors' dollars and hearts, all on a short timeline.
After creating compelling branding and messaging strategies, KidGlov chose storylines that would effectively educate, inform and entertain viewers. Using inspiration from popular HGTV shows, we crafted a Heart of CEDARS HDTV YouTube series that visually showcased CEDARS' improvement needs and clearly outlined the actions viewers should take.
Deliverables
Branding and Messaging Strategy

YouTube Video Series

Facebook Video Series

Digital/Social Ads

Email Marketing
Heartwarming Results
Amongst the uncertainty caused by the pandemic, KidGlov and CEDARS launched the campaign to an impressive reception. We received 907 views of the YouTube video series, dwarfing the goal of 500; further, we nearly doubled our goal of achieving a reach of 10,000 people via Facebook, with a final tally of 19,686 people reached and 1,500 engagements.
CEDARS received 83% of their donation goal within the first six months alone. And in just a few months more, they met their goal of raising $2.9 million to successfully fund the facility improvements and secure a safe haven for kids in the community.
With the unknowns of the pandemic looming, we launched the promotional campaign. Our hearts were warmed when the response rates were exceeding goals and the donations came pouring in.
– CEDARS Employee