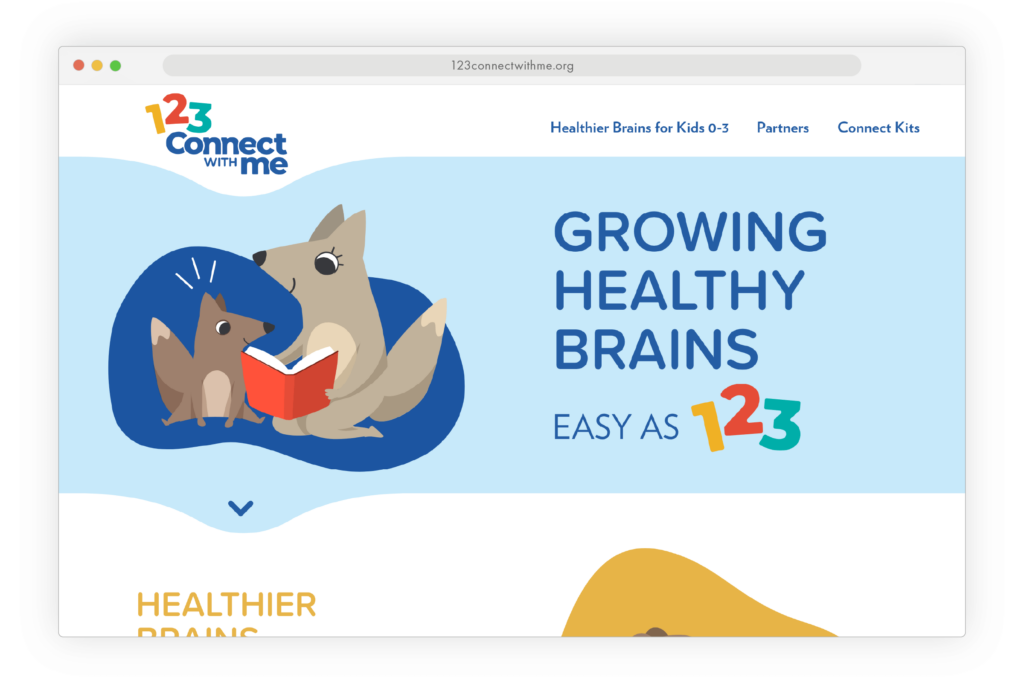 Microsite
About the Campaign
One of the ways Children's Hospital & Medical Center advocates for children's health is through Children's Community Health & Advocacy.
KidGlov worked with Children's Community Health & Advocacy to create the "123 Connect with Me" campaign for partner organizations to spread a unified message that inspires parents and caregivers to have positive interactions with children from birth to age three that help grow their healthy brains.
The campaign surpassed its goals and built a community movement with lasting impact, by helping raise awareness of the importance of quality connections with children.
Deliverables
Brand Strategy

Logo

Critter Illustrations

Website

Posters

Handouts

Blog Articles

Social Media

Stickers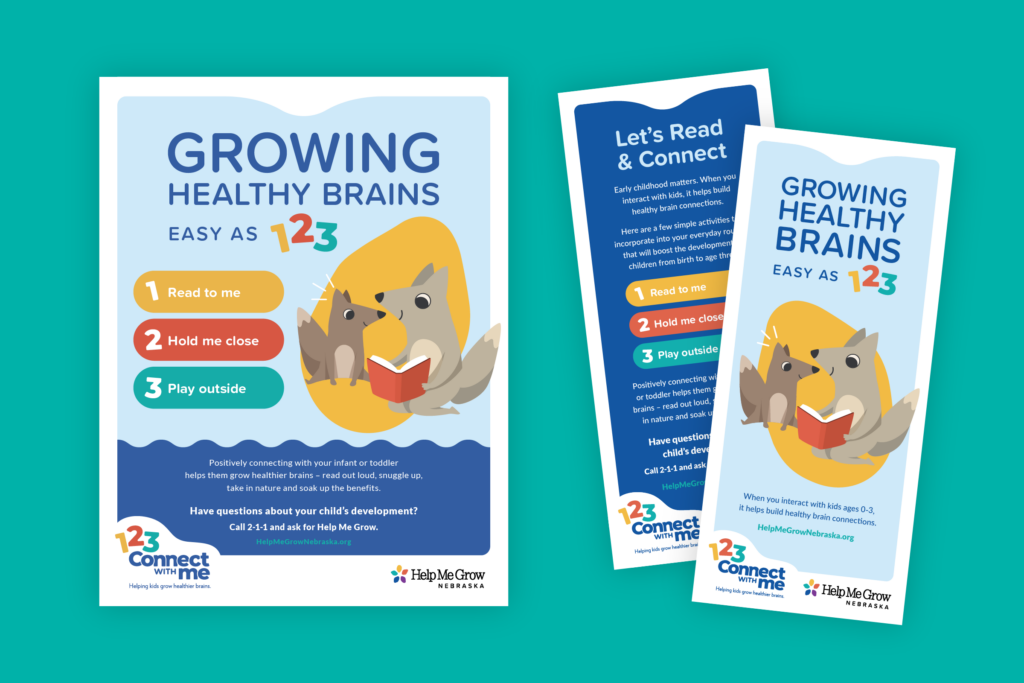 "Read" Connect Kit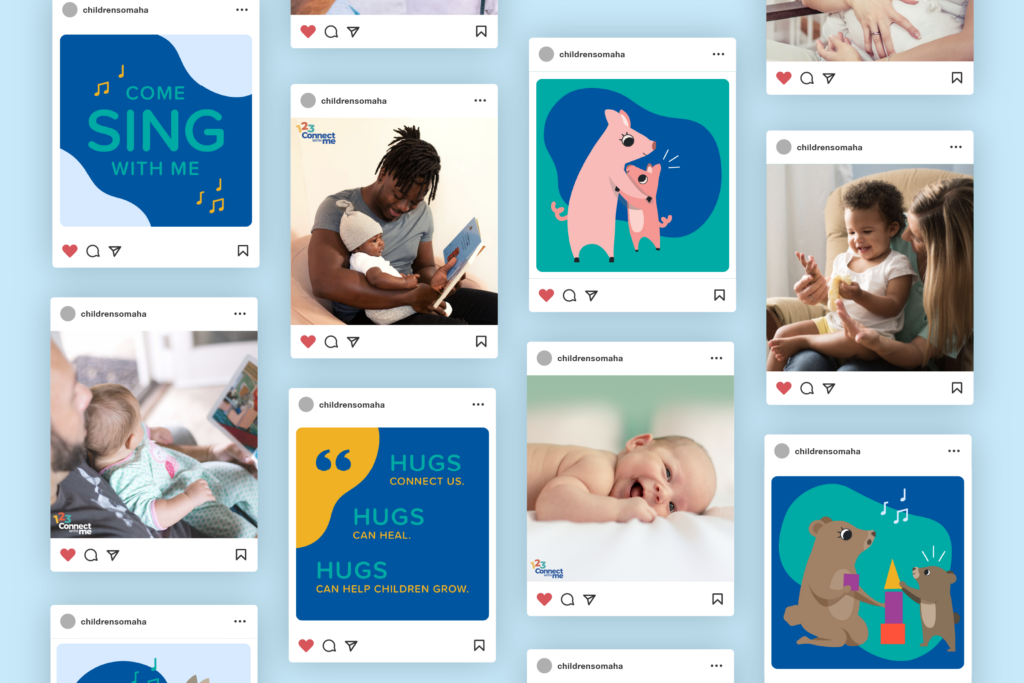 Social Media
It's as Easy as 1-2-3!
Connect Kits were developed for partner organizations to share "123 Connect with Me" resources through their networks to inspire adults to have positive connections with children every day that feel easy, loving and natural.
The Connect Kits included but were not limited to downloadable posters, handouts, milestone trackers, and articles written by early childhood experts.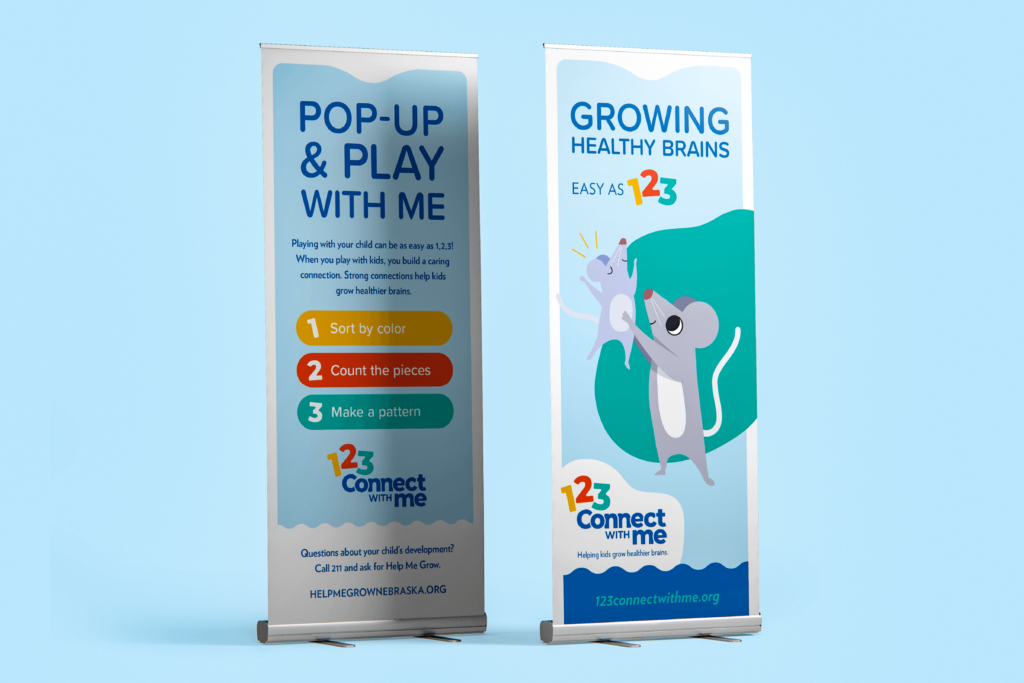 Pull-Up Banners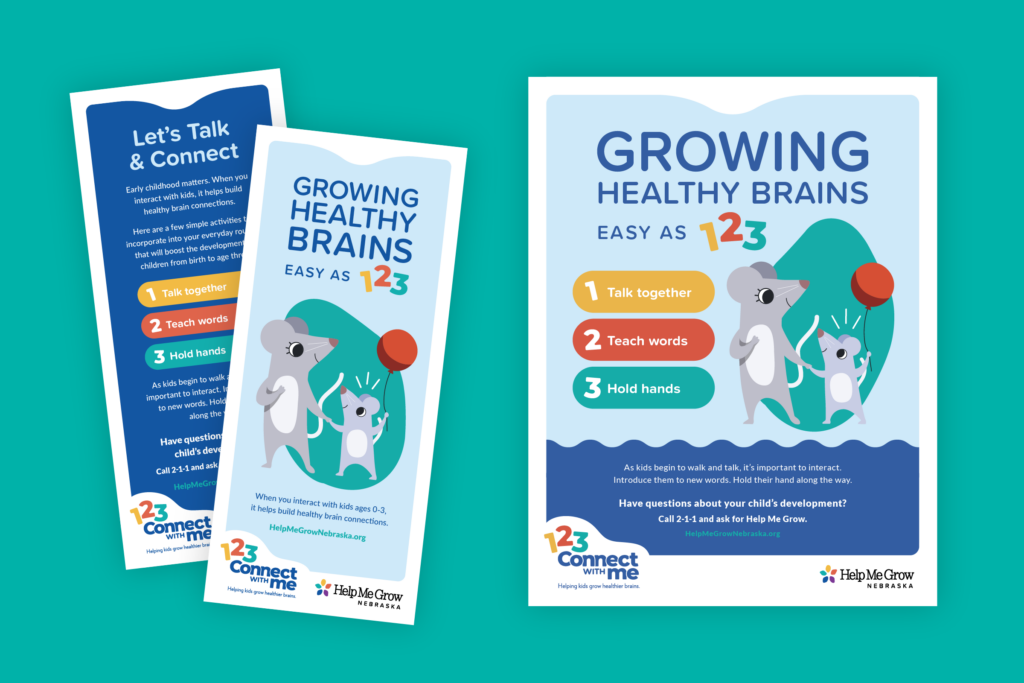 "Talk" Connect Kit
4
Language Translations
(Arabic, English, Korean, Spanish)
30k-43k
People Reached
(Monthly on Facebook and Instagram)
100%
Partners
(Ordered materials each quarter)