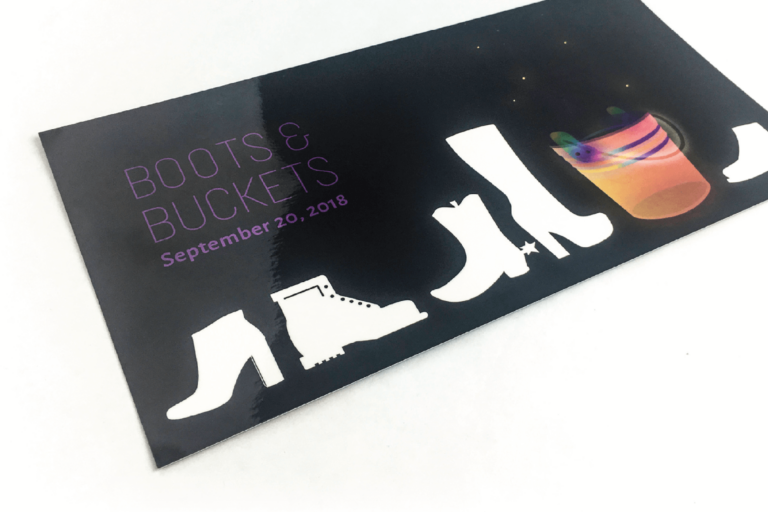 Dreamweaver Foundation
Boots & Buckets Fundraiser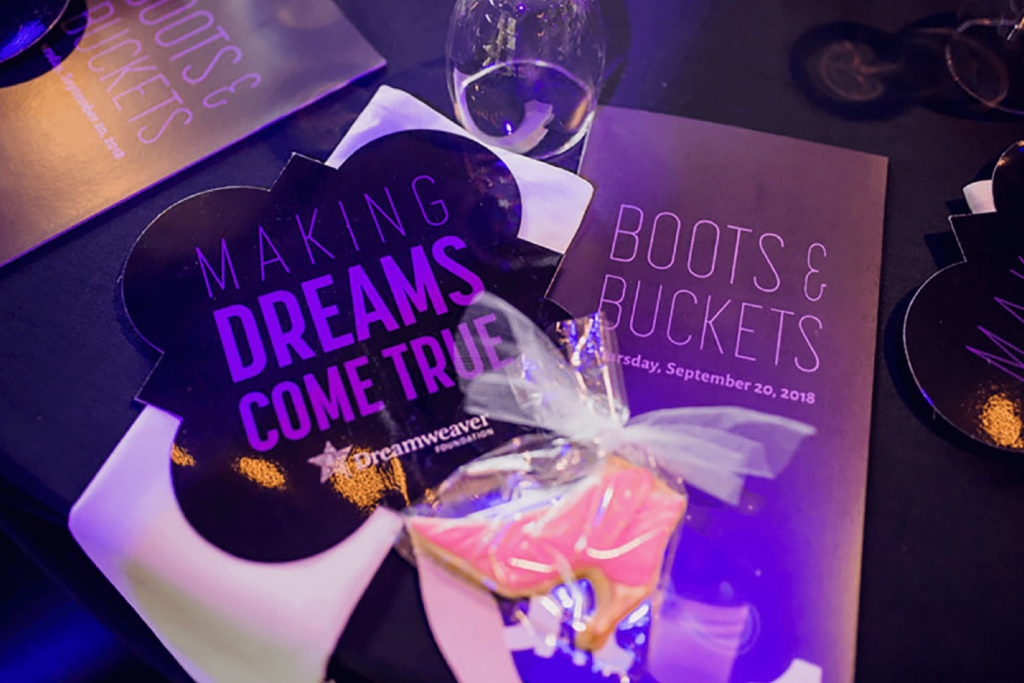 Event Collateral
About the Event
What do boots and buckets have to do with raising money? Well according to the Dreamweaver Foundation…a lot. In it's first year, this one-of-a-kind event raised more than $351,000!  
Dreamweaver wanted to host a fundraising event like no other, so they called KidGlov to give them a hand. The event brand "Boots & Buckets" was created to engage the audience in a fun way while increasing awareness of the organization's purpose – to make dreams come true for terminally ill seniors.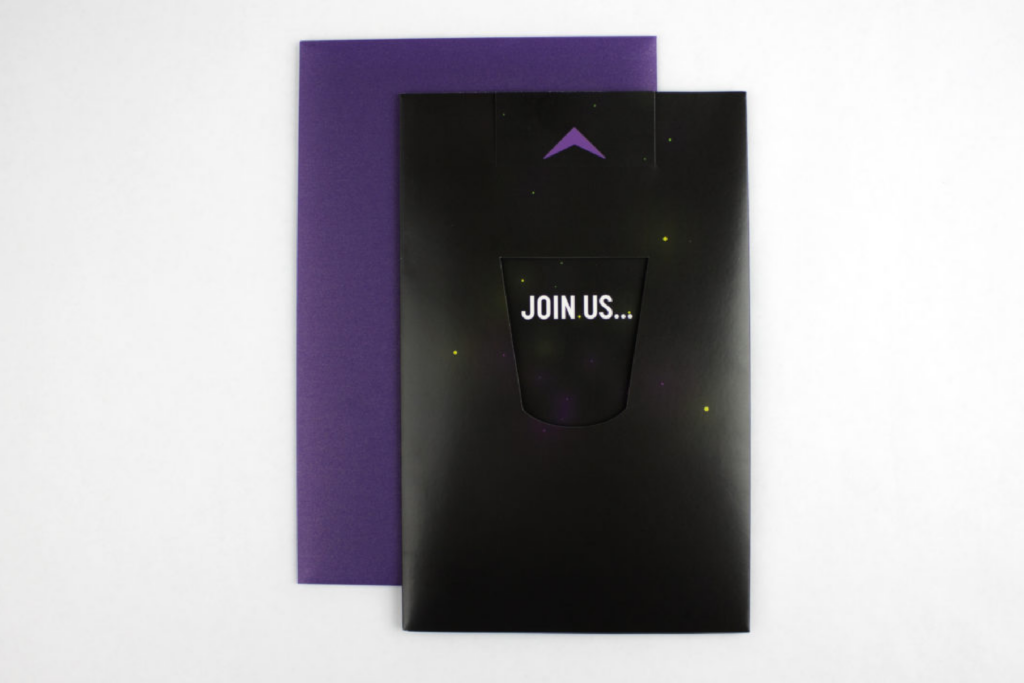 Invitation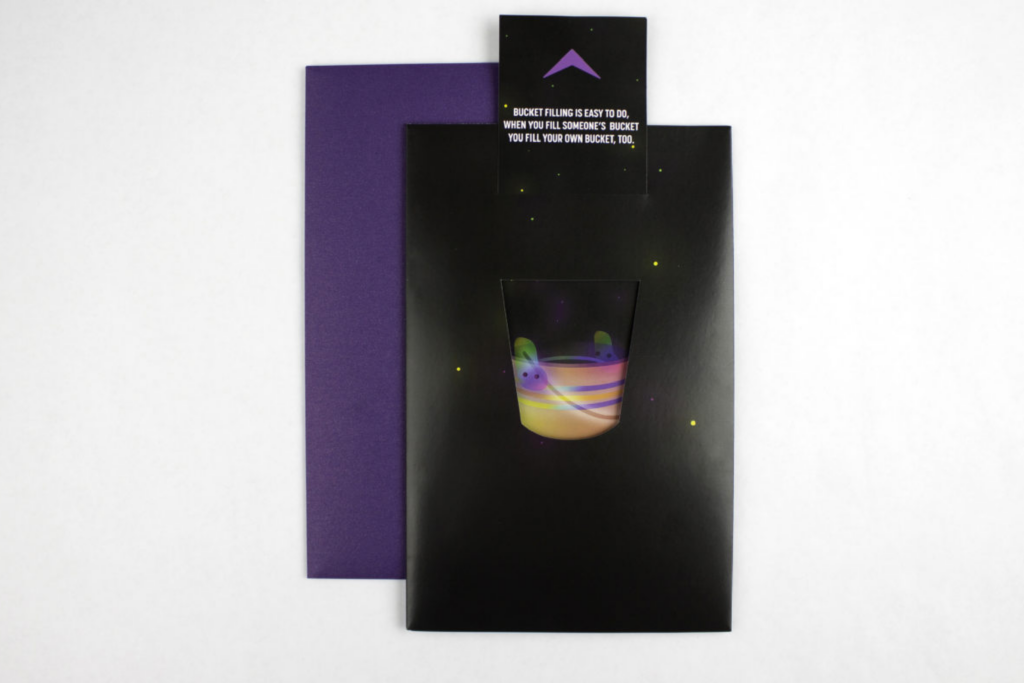 Invitation
Filling the Bucket
Here's the kicker, to make this fundraiser different from a typical black-tie affair, guests were invited to wear their favorite style of "Boots" to the event. The word "Bucket" has double meaning. Some people use the words "bucket list" to describe their life's dreams. And, another use of the word "Bucket" is to describe how you feel when giving to others as in, "Bucket filling is easy to do, when you fill someone's bucket, you fill your own, too."  
This event brand was promoted through a save the date postcard, fun pull-tab direct mail invitation, social media, as well as programs and signage at the event. All of these efforts set the stage for a whimsical, yet elegant evening spent in support of Dreamweaver's cause. 
The event's goal was to raise $100,000 in order to fund the dreams of 20 seniors. The outcome was nothing less than magical, as the dollars raised more than tripled the goal. Boots & Buckets inaugural event attracted 432 people and raised enough to make the dreams of 75 seniors come true.