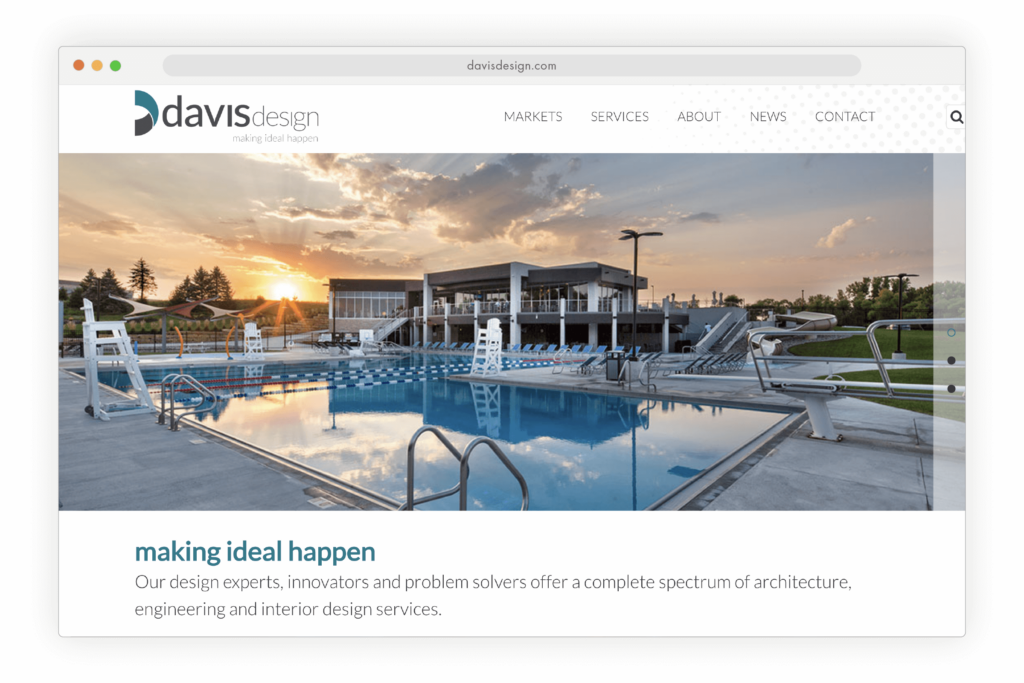 Website
About the Rebrand
If you've been in Lincoln during the past 100 years, you've probably been in a building Davis Design created. Since their founding, they played a big hand in shaping Midwestern architecture. Yet their brand didn't reflect the history, innovative spirit and problem-solving mentality at the heart of who they are.
Knowing the folks at KidGlov are brand architects in their own right, Davis Design turned to us to help them devise a brand strategy to fit their past, present and future.
Deliverables
Brand Advancement Process

Identity

Website

Newsletter Template

Sales Tools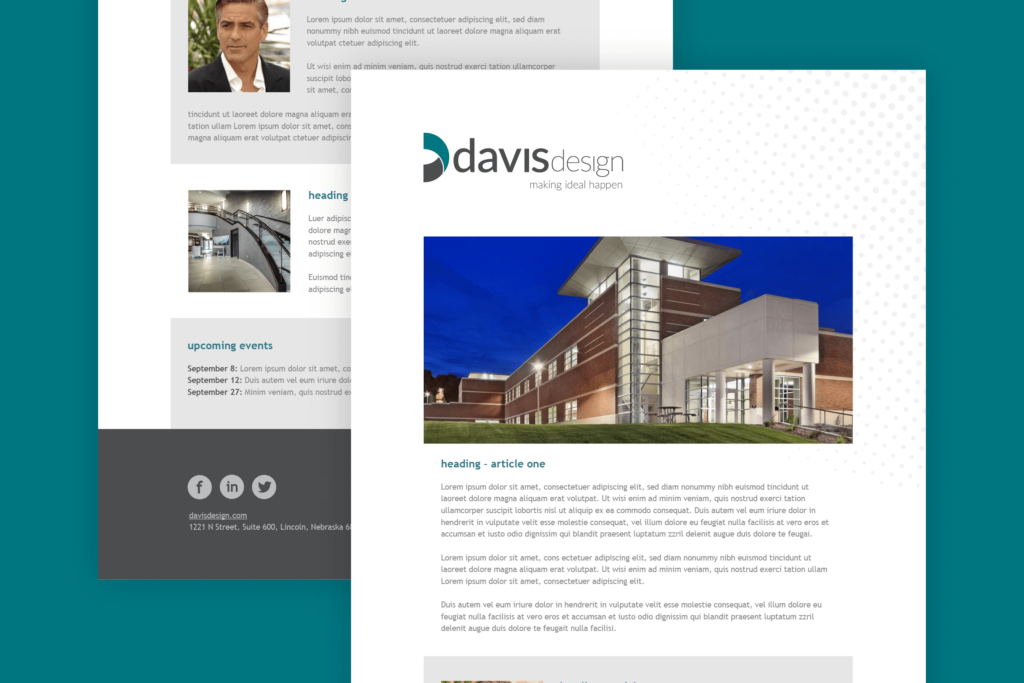 Email Template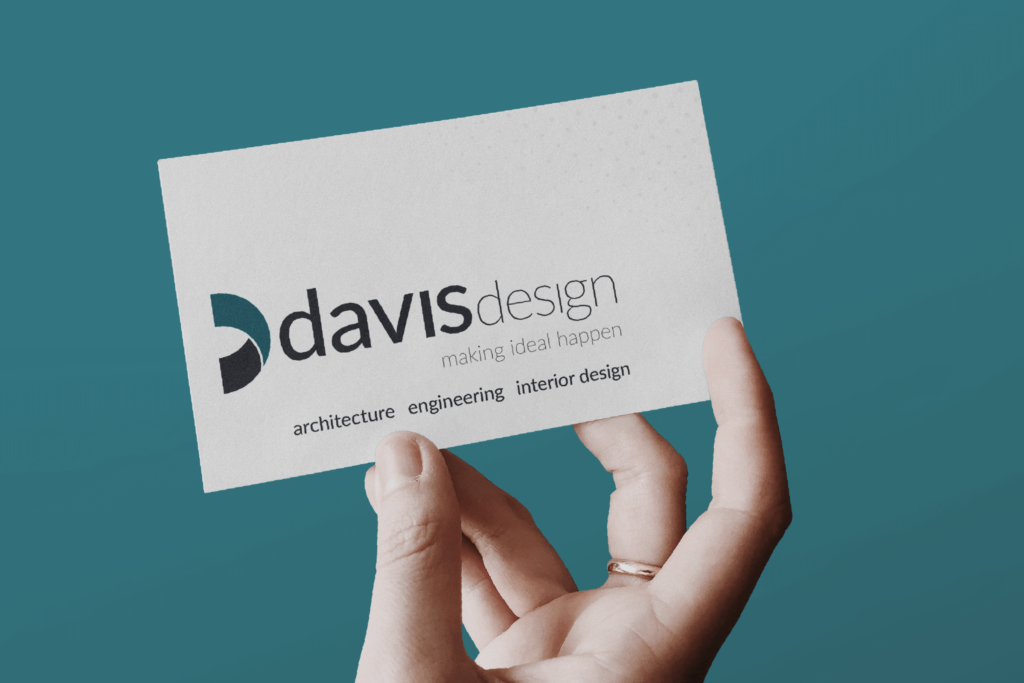 Business Cards
Making Ideal Happen
Though Davis Design approaches each assignment with a fresh perspective that's anything but dated, their identity said otherwise. We kicked off our brand advancement process with an evaluation of every marketing and communication piece to see what was working and what wasn't.
From there, we revamped their identity, website, collateral, newsletter and sales tools with elements like proposals and PowerPoint templates.
We injected the feeling of airiness and open space to their brand. A sense of vertical grandeur that echoes their body of work. A clean design to match their aesthetic sensibilities. That's why we crafted a curved "D" icon, which adds fluidity to their name. They look established without seeming old. Modern without feeling fleeting.
Their new tagline, Making Ideal Happen, reflects their dedication to make the vision of their clients a reality. It also speaks to the work culture they cultivate which allows their employees to do their best work.
The website is where they house their portfolio of work. We designed it to be light and airy, with white space that didn't compete with the imagery. We wanted the pictures to take center stage, so we made sure there were no superfluous elements to diminish attention.
Every detail was addressed, right down to their folders with Scodix coating to elevate the look. They're no longer folders, but well-designed brand vehicles.
The results are brand elements that are a perfect reflection of Davis Design's philosophy. Nothing is more satisfying than when those who create beautiful things recognize and appreciate beautiful branding.
It's more than a new brand. It's more than a new logo. It's more than a face lift. Thank you, KidGlov.
– Kate Smith, Marketing Director