About the Campaign
MembersOwn Credit Union, a not-for-profit financial institution, had offered traditional auto loans for years, but in 2019 they added a new kind of auto loan to their product line that gave people the benefits of a lease in a loan called "Your Choice® Auto Loan." With a very modest budget compared to other for-profit banking brands, MembersOwn needed to cut through the clutter of the other product launches and campaigns … giving people something to love!
Deliverables
Radio

Digital Ads

Landing Page

Social Media

Flyers

Banners

Emails

Web Graphics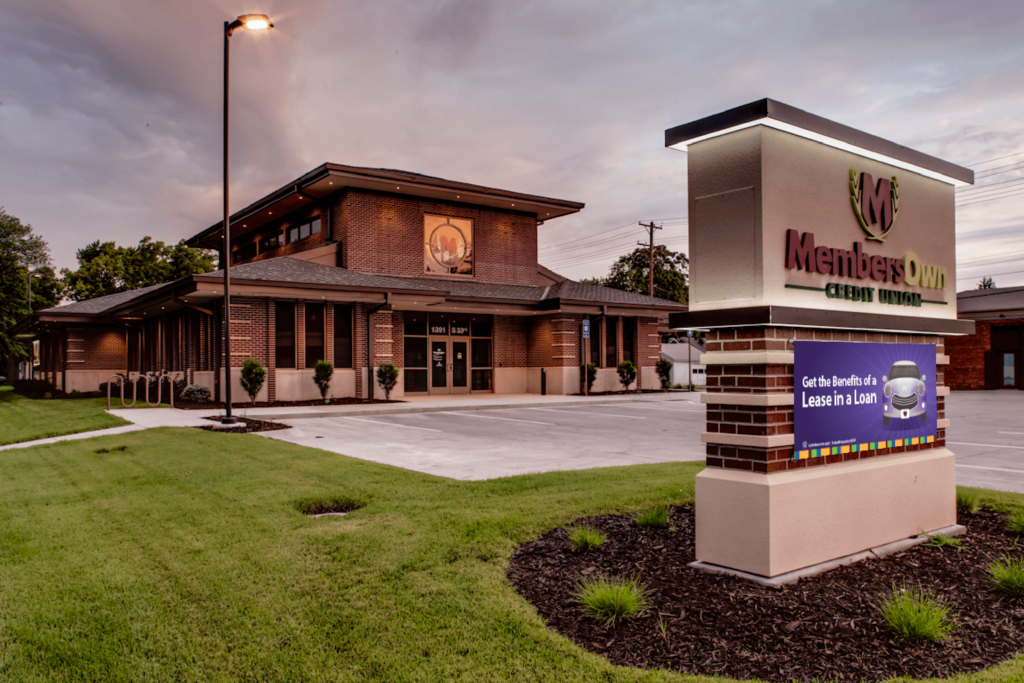 External Banner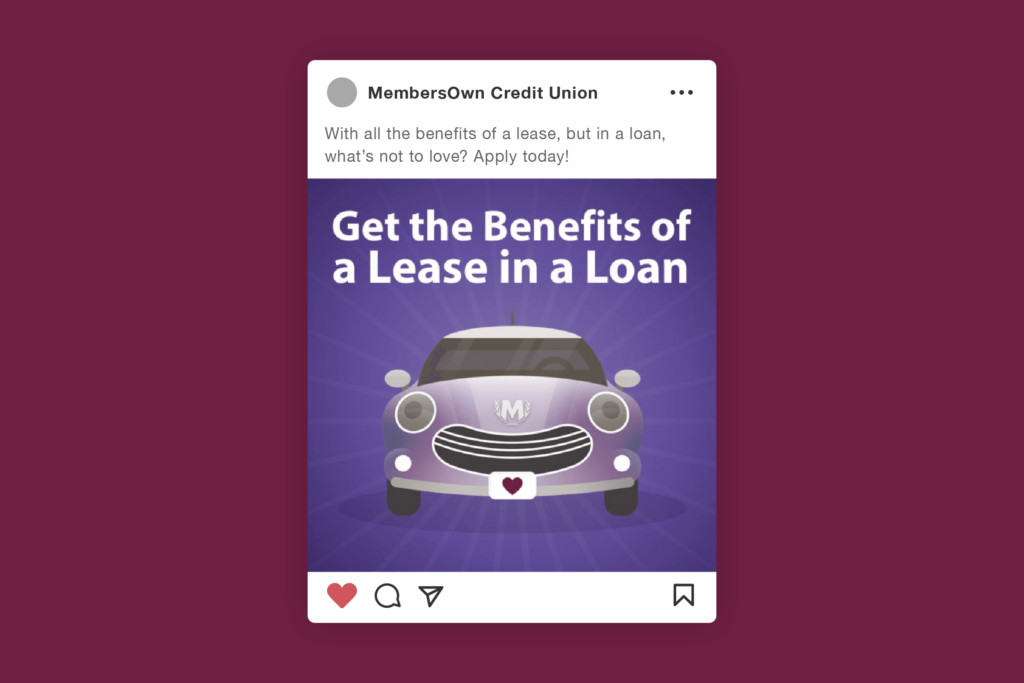 Social Media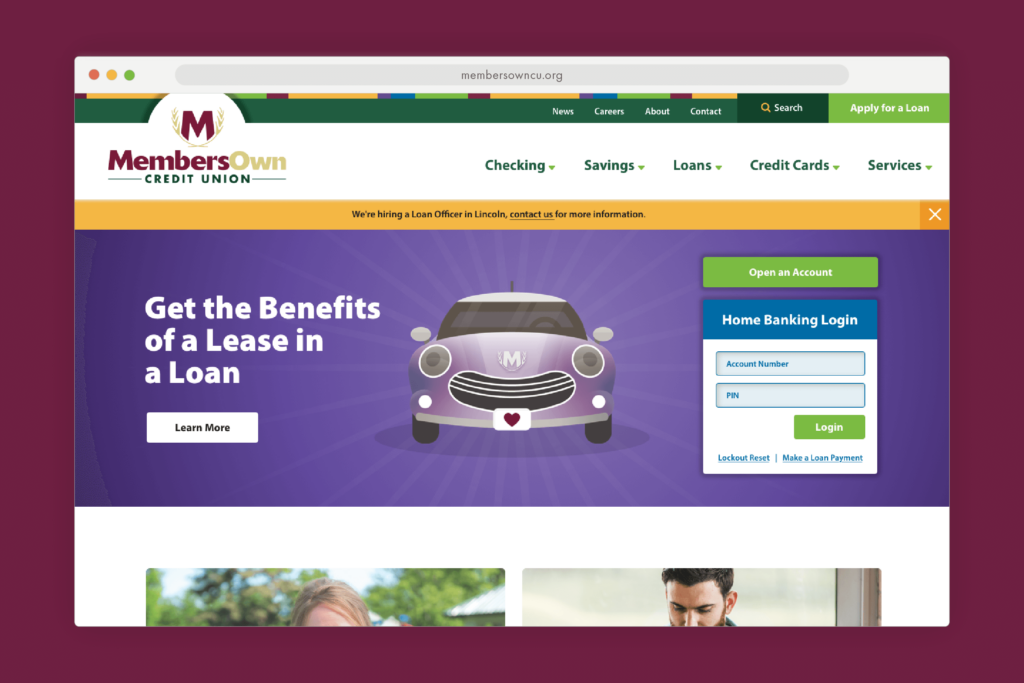 Web Banner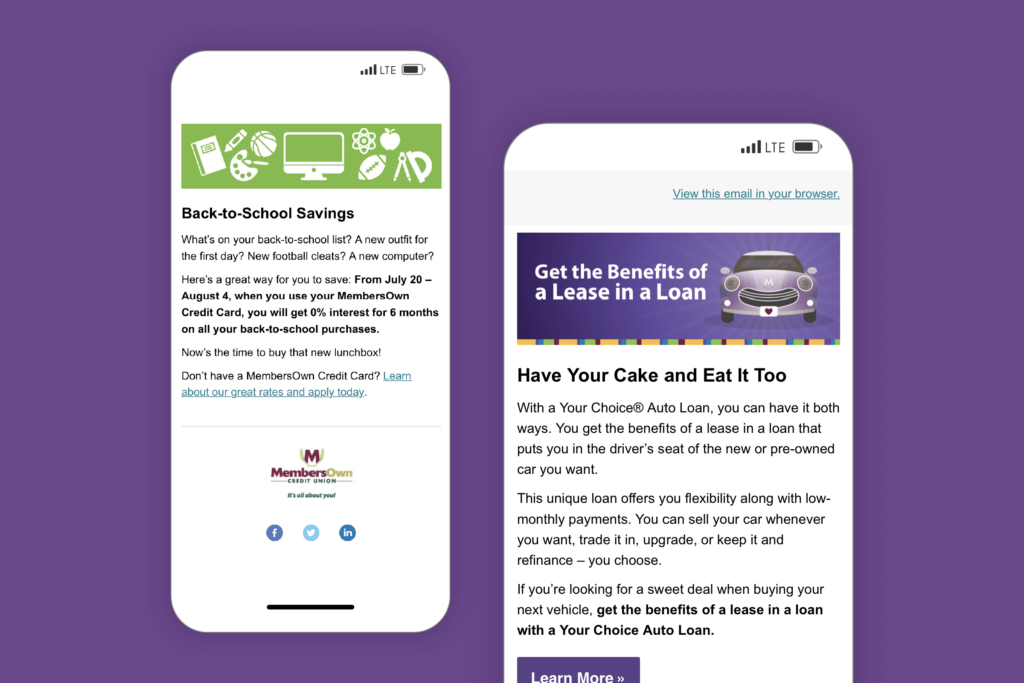 Email
What's Not to Love?
Since MembersOwn's "Your Choice Auto Loan" was out of the norm, the creative strategy needed to match. KidGlov created a concept that put what was in it for the customer right up front: "Get the Benefits of a Lease in a Loan."
This message cut to the chase, and when combined with simple, bold graphics (including a heart icon on the license plate) it was irresistible—a simple message and clean look for a somewhat complicated product that could easily be created in multiple media forms.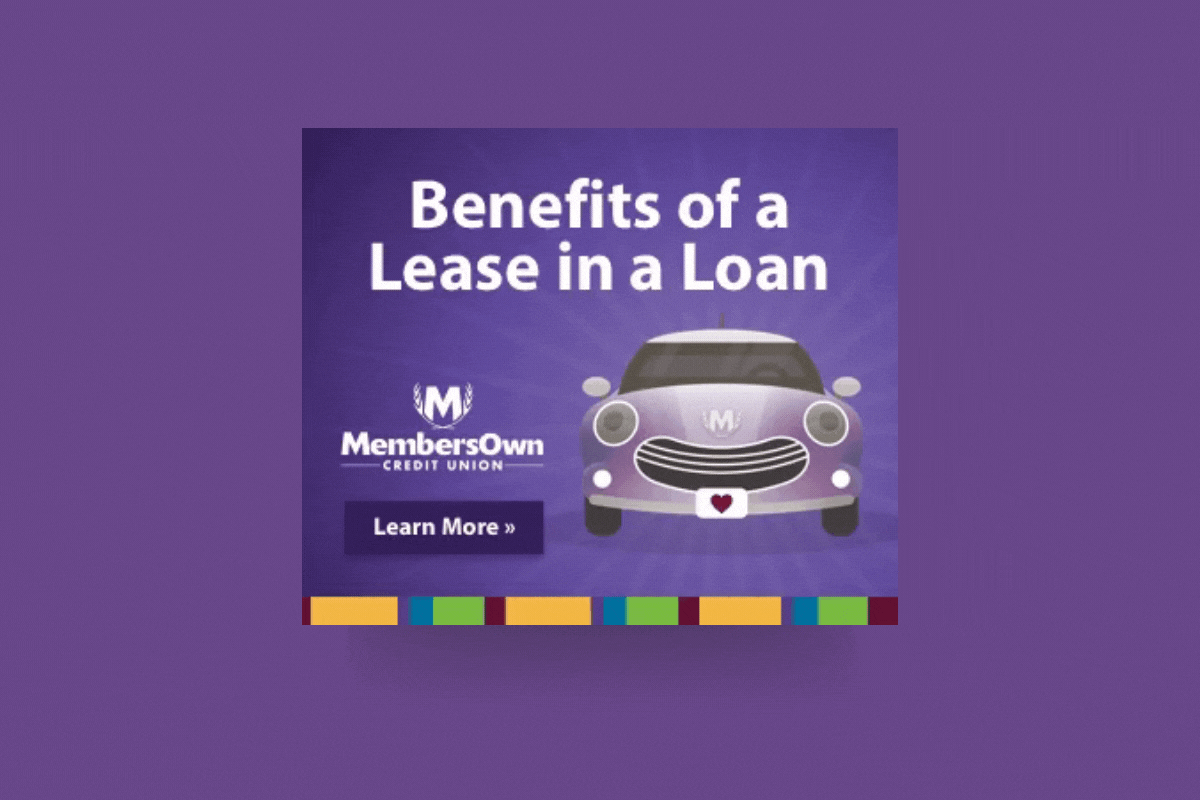 Digital Ad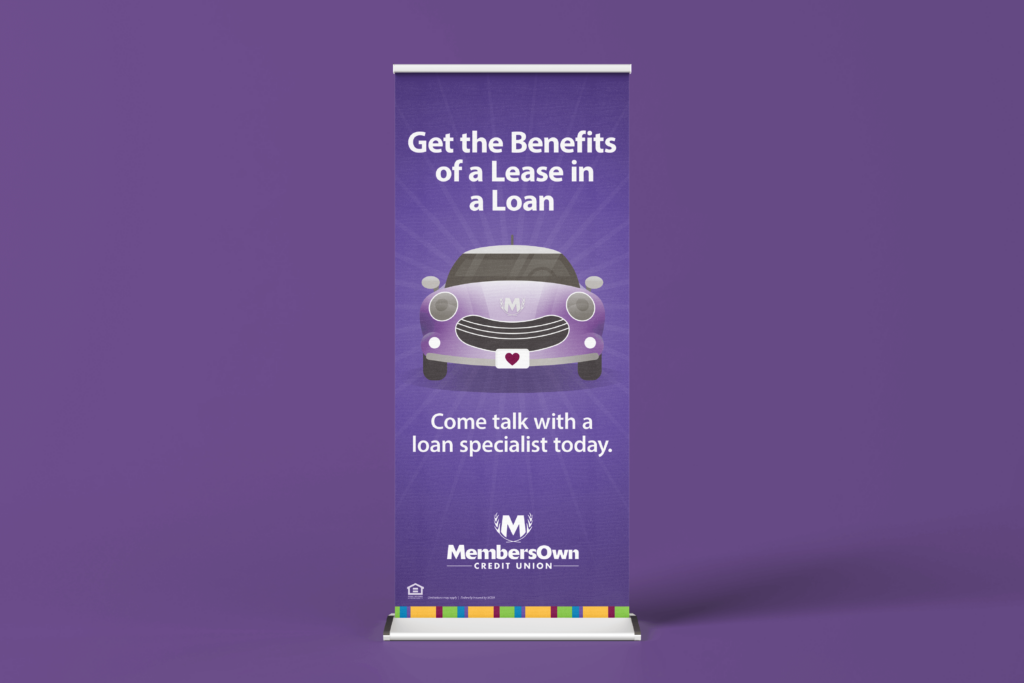 Indoor Banner