About the Campaign
Farmers & Merchants Bank is a hometown bank with big bank perks. Their challenge became educating their current customers that they can bank wherever they are by using one of those big bank perks: mobile banking.
KidGlov created a campaign that emphasized the simplicity of this feature and reinforced the idea that the bank can go wherever they go
Deliverables
Digital Ads

Landing Page

Blog Post

Social Media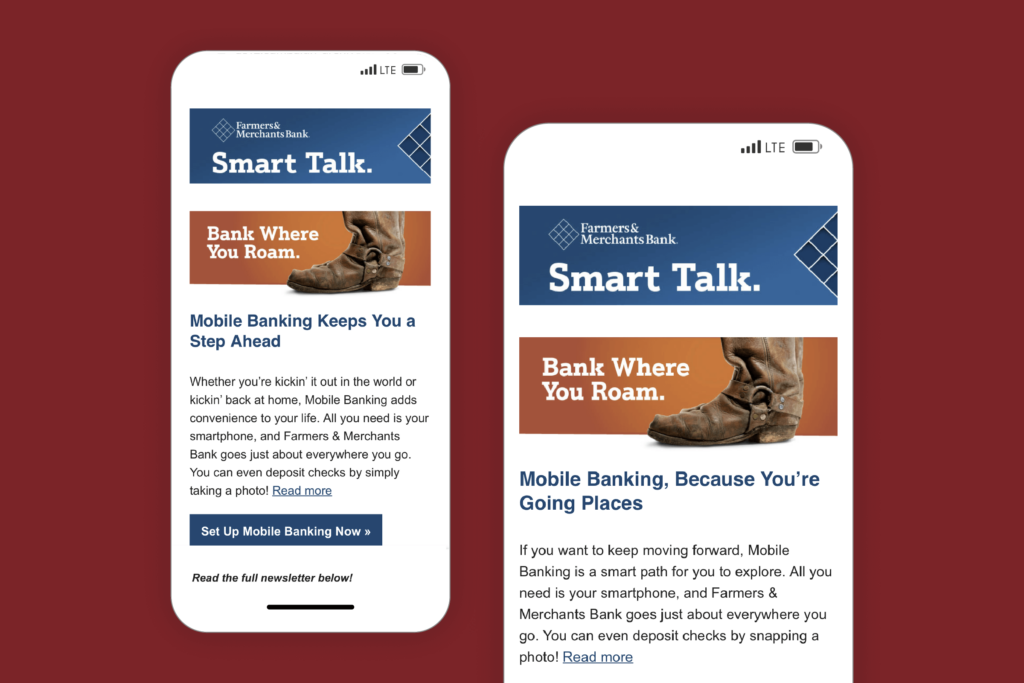 Emails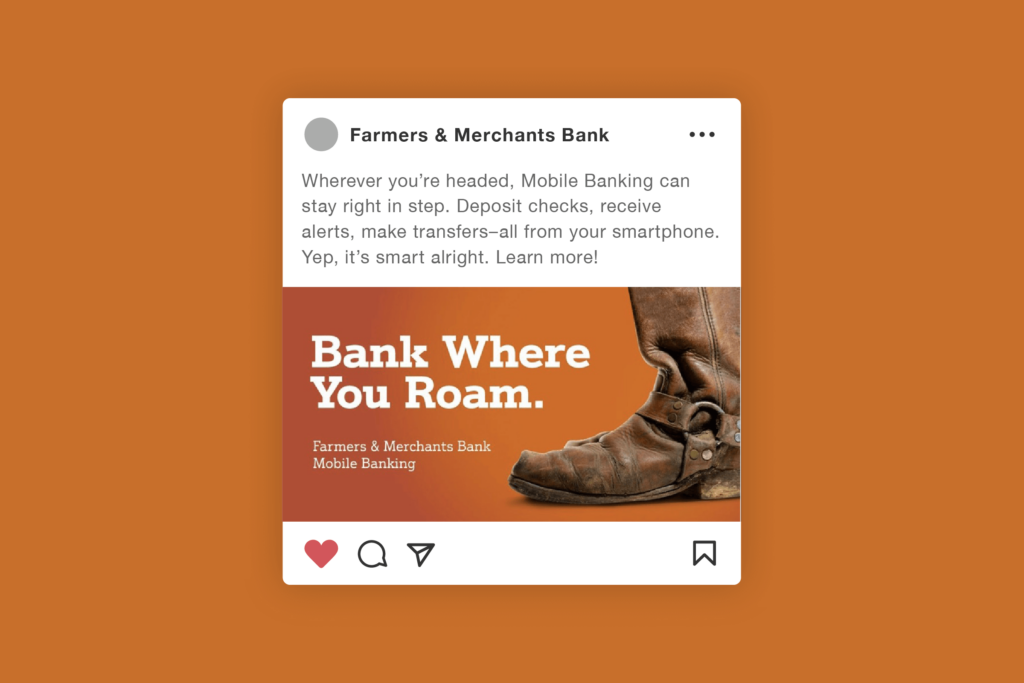 Social Media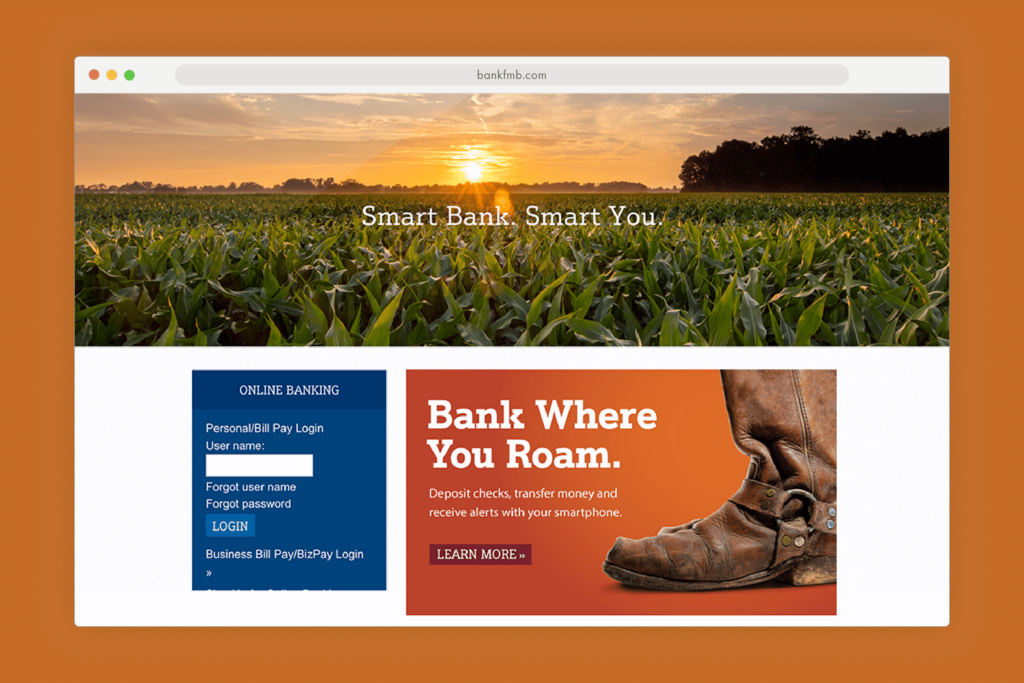 Web Banner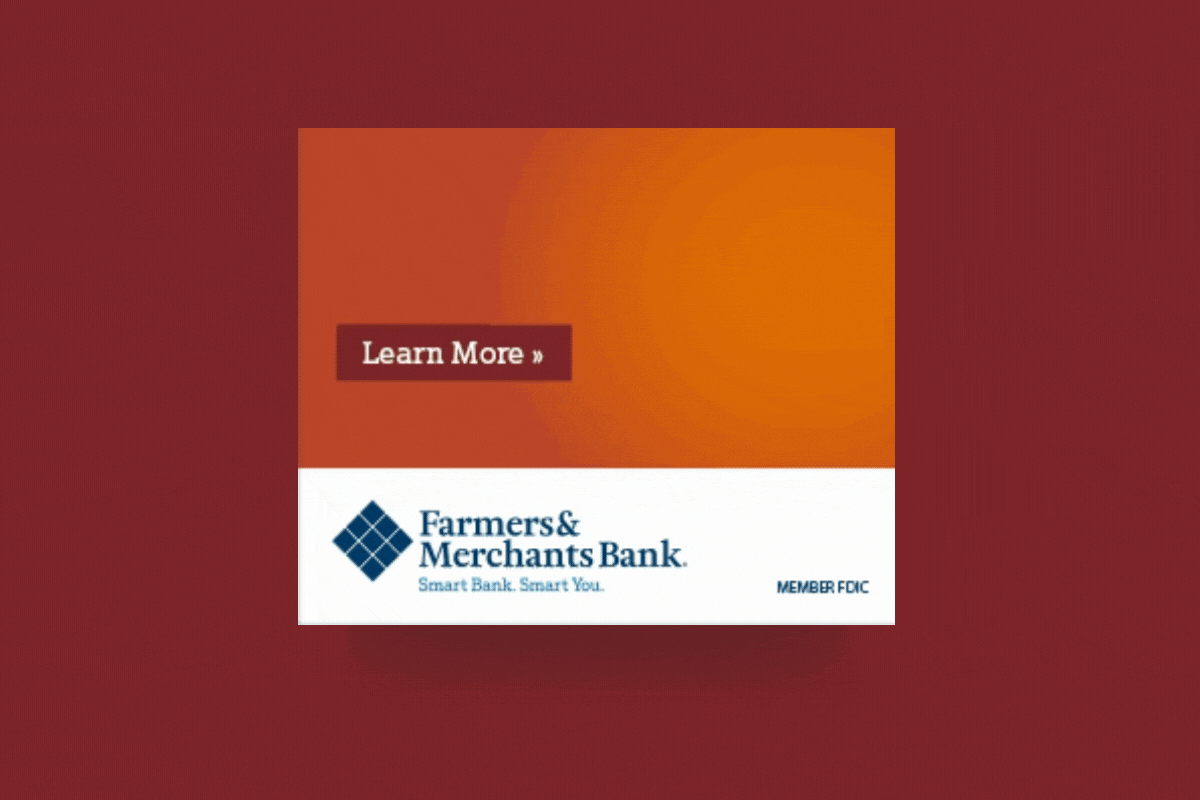 Digital Ad
Bank Where You Roam
We created a relatable campaign that spoke to all Nebraskans in their different communities. The theme "Bank Where You Roam" helped highlight the convenience and simplicity mobile banking offers.
The visual for the campaign was a pair of well-worn boots that emphasized Farmers & Merchants Bank is there for you, working beside you, just as hard as you do.
The results from this campaign have eased all of our minds and we now know we are serving our customers at the highest level.
– Justina Roth, Marketing Director at Farmers & Merchants Bank