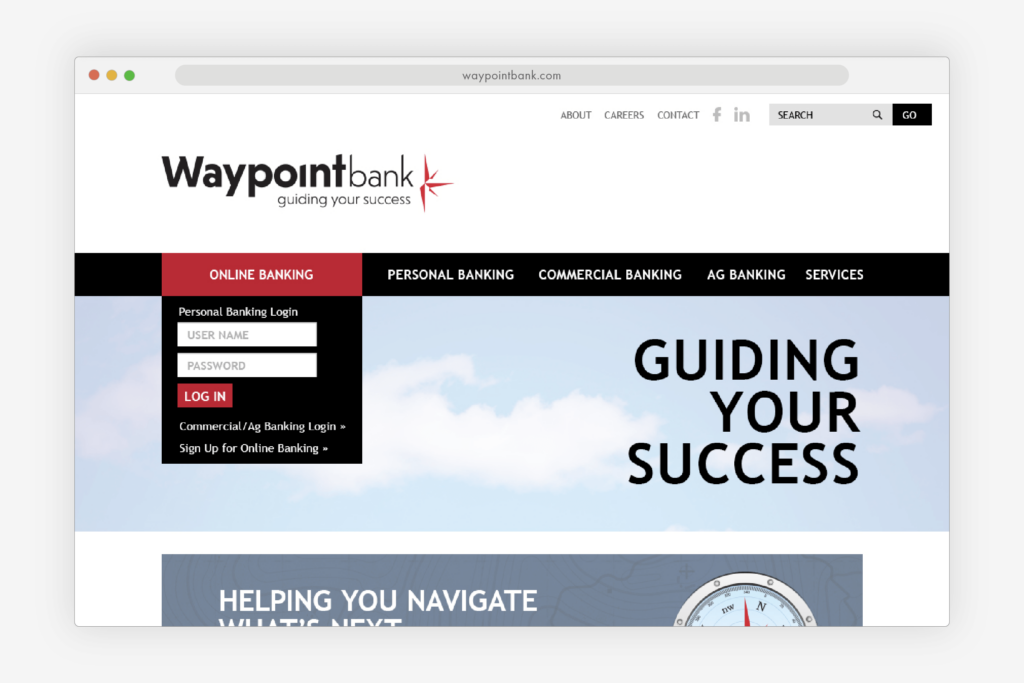 Website Refresh
About the Rebrand
First Bank & Trust Company, Mountain View Bank and Waypoint Bank partnered with KidGlov to streamline their three brands into one. They needed help finding true north for their seven locations across Nebraska and Colorado.
For Waypoint Bank, every brand message and touch point was strategically crafted to communicate that even though their name was changing, they were still the same. Their new tagline, "guiding your success," along with navigational themed logos and graphics will continually direct them to brand success.
Deliverables
Brand Advancement Process

Logo & Brand Standards

Website

Print & Digital Ads

Direct Mail

Email

Signage

Stationery Suite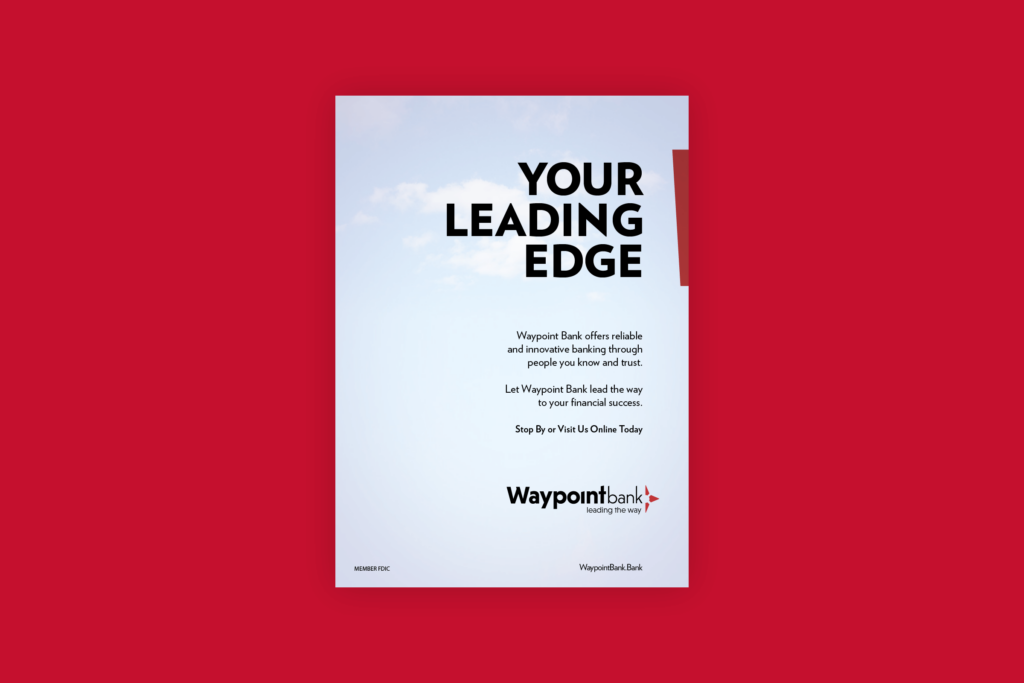 Direct Mail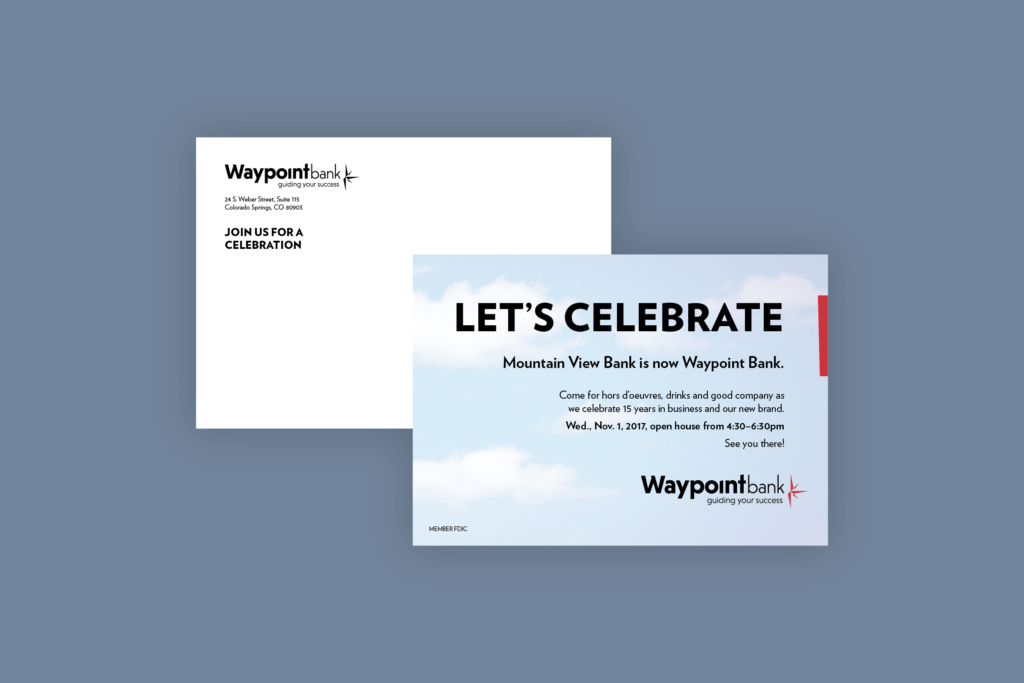 Postcard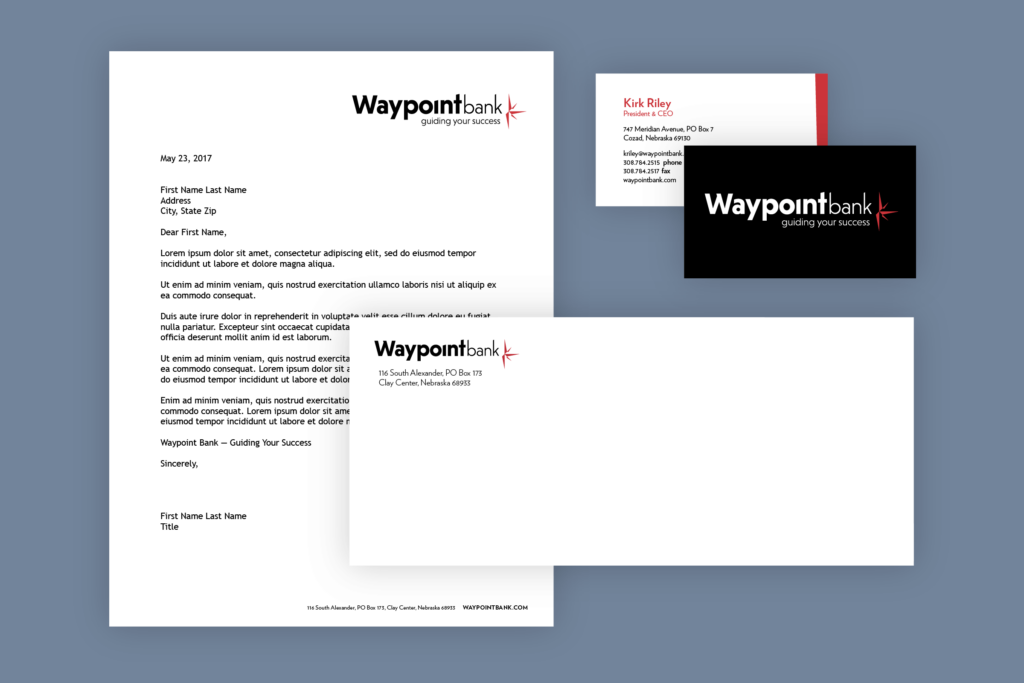 Stationery Suite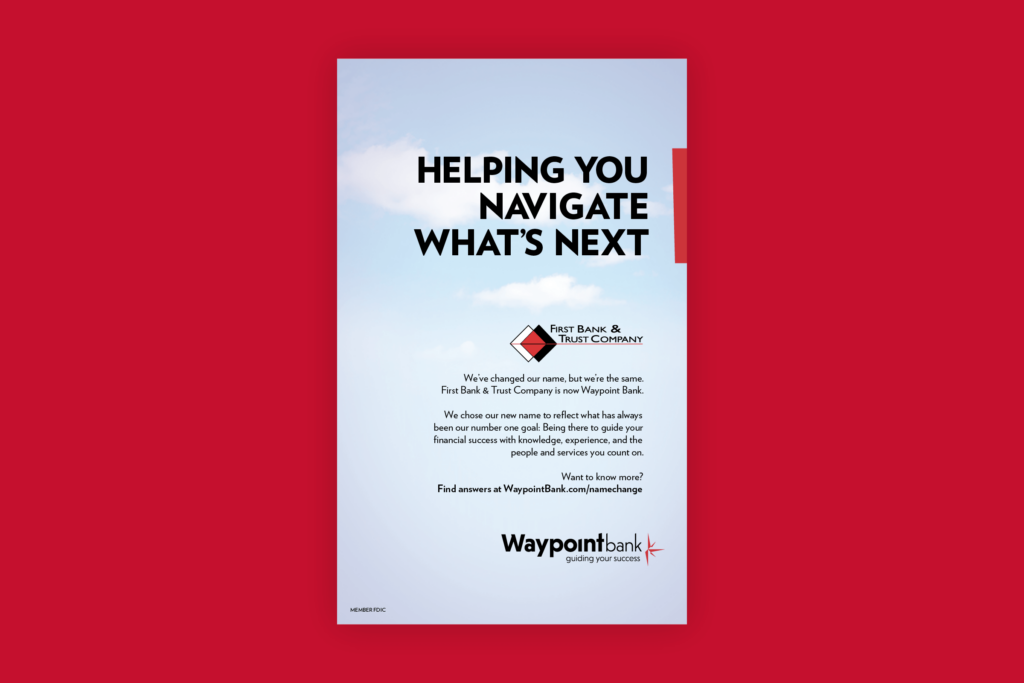 Name Change Ad
Great bank. Great brand.
With a new message and a new look, KidGlov helped navigate the waters for Waypoint Bank to ensure a successful rebrand that aligned multiple locations under one solid identity. Now all signs point customers toward a better banking experience.
KidGlov was the right choice for leading us smoothly through our rebrand.
– Kirk Riley, Waypoint Bank President