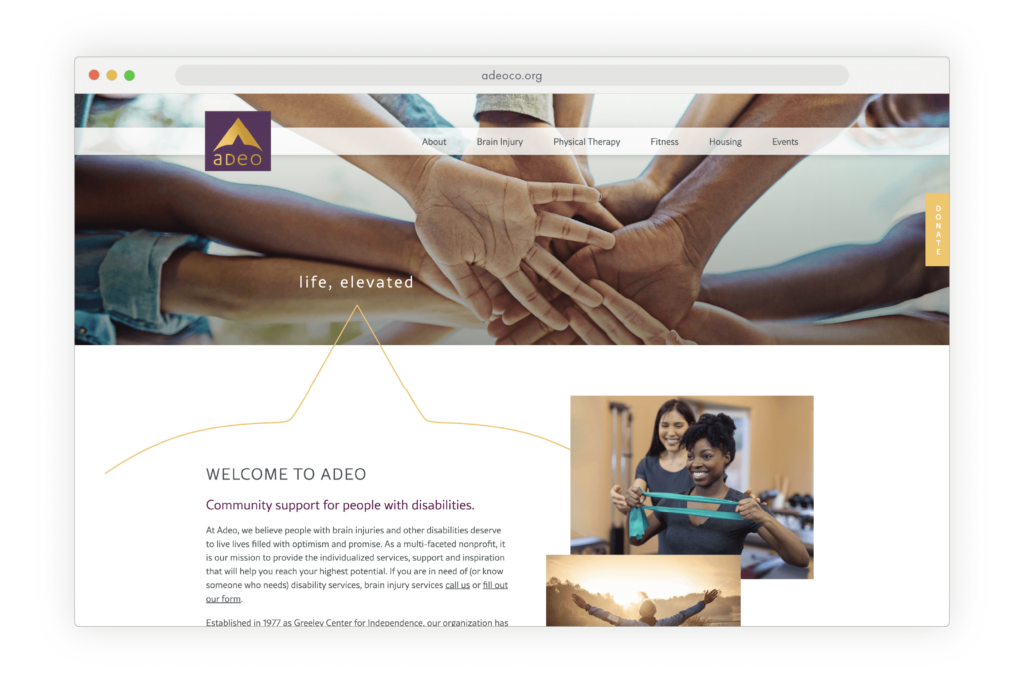 Website
About the Rebrand
Greeley Center for Independence, a nonprofit dedicated to people with disabilities, turned to KidGlov to elevate their brand to fit an expanded mission.
A strategic brand advancement process led to the new name Adeo, meaning "to this point" or "thus far." It carries with it a sense of hope and encouragement for progress now and into the future.
Deliverables
Stationery Materials

Signage

Online Presentations

Public Relations

Social Media

Website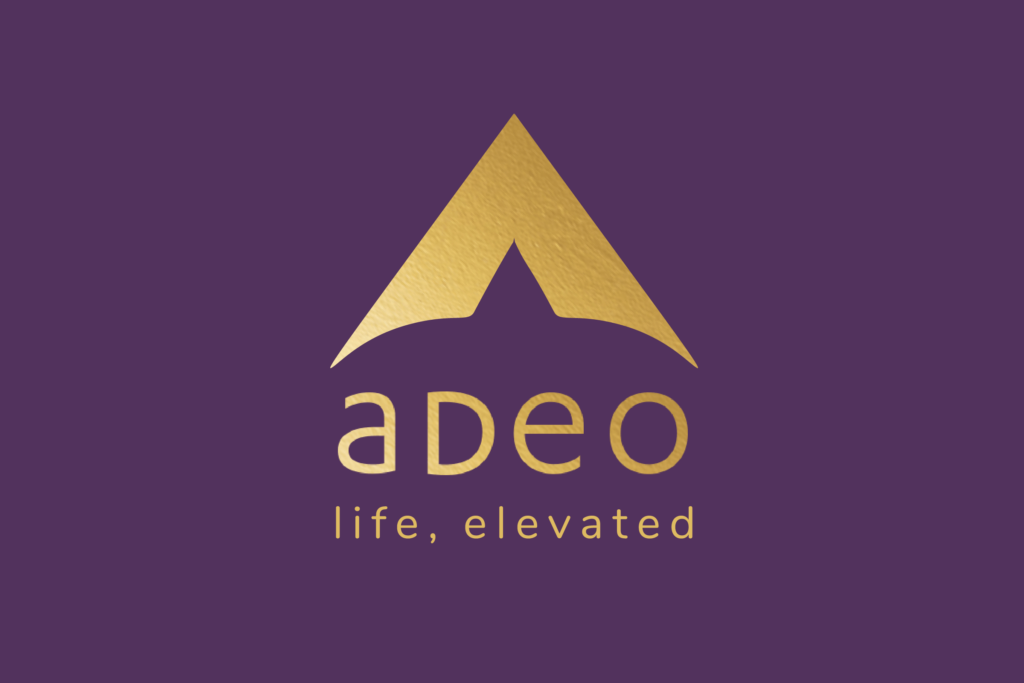 Logo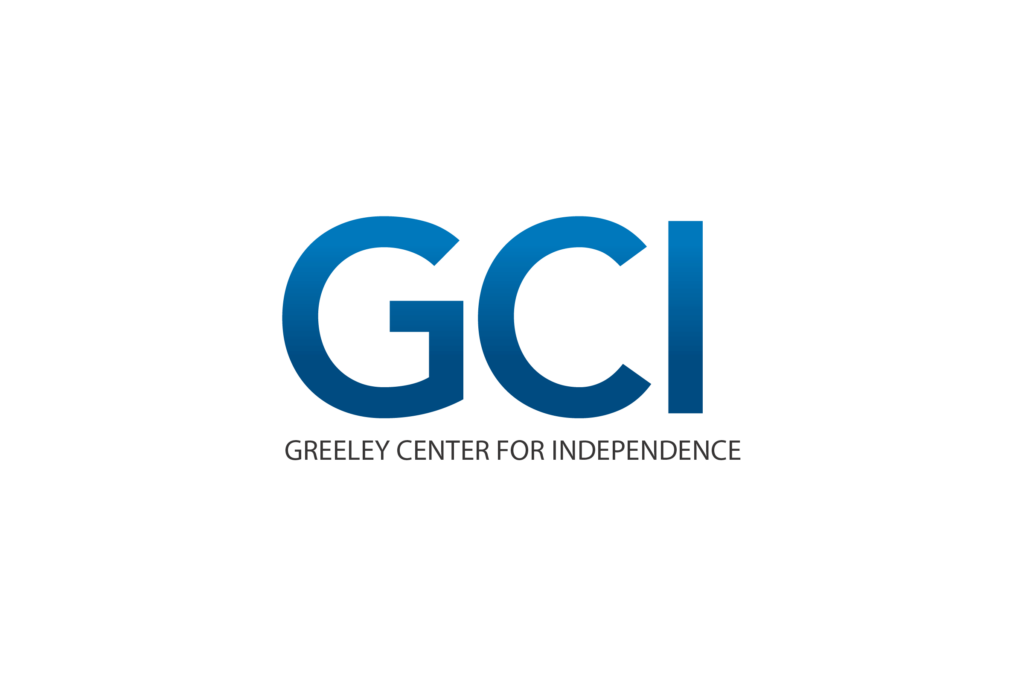 Before
Life Elevated
The Adeo brand takes flight, unencumbered, through their logo. A bird, a mountain, an upward arrow of inspiration and aspiration, an icon created to convey the feeling of the organization. And the new tagline "life, elevated" gives everyone something to rally around.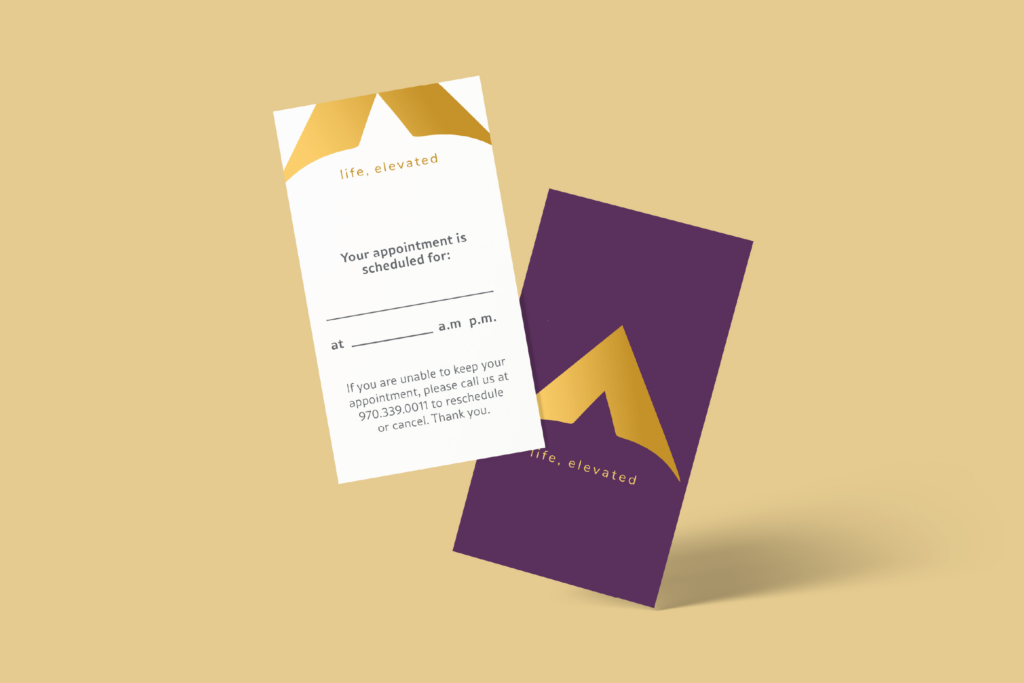 Appointment Cards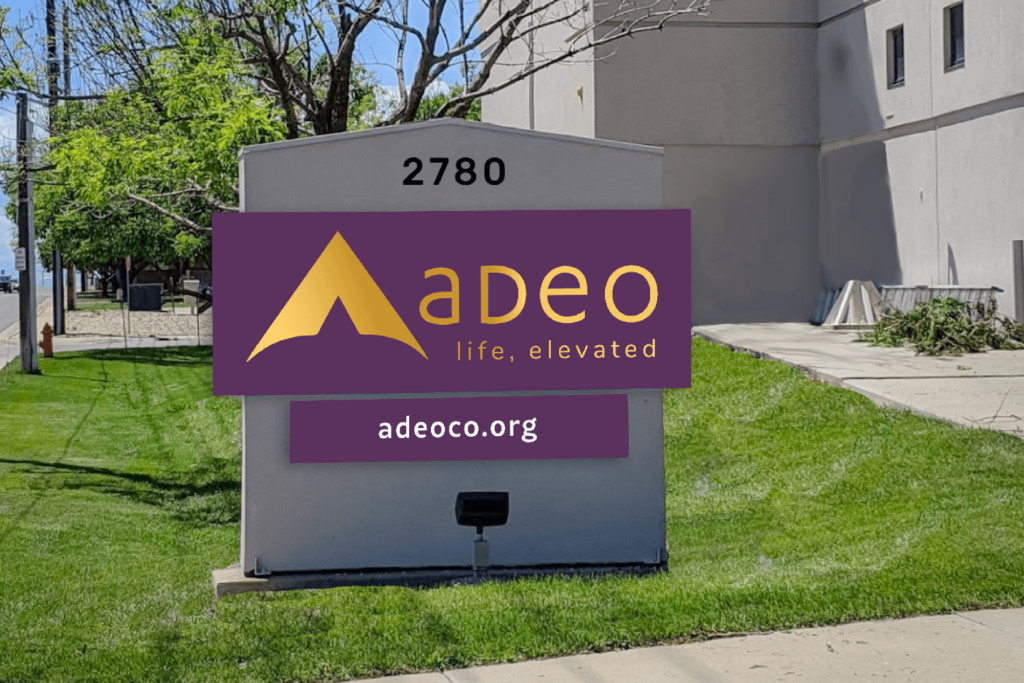 Exterior Signage
Soaring Success
The rebrand received positive community response, generated much-needed publicity in the midst of a global pandemic and achieved an instant boost in online traffic and engagement.
Having one brand which all our entities can operate under has been significant in building cohesion both internally and externally.
– Sarita Reddy, Executive Director