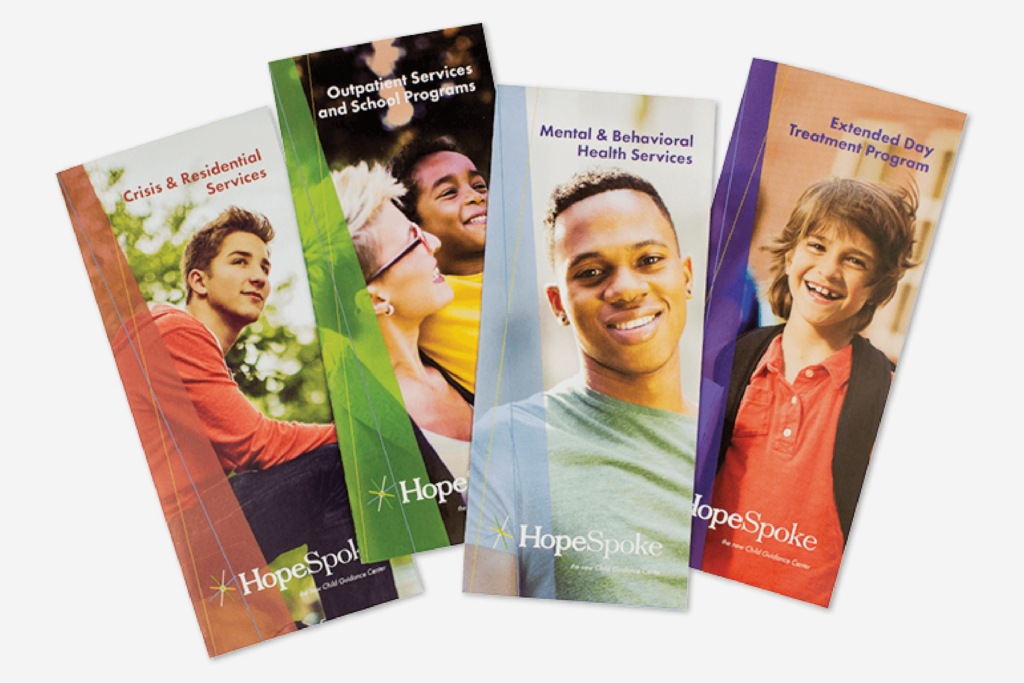 Services Brochures
About the Rebrand
For the last 70 years, Child Guidance Center has been making the community a better place – full of happy, hopeful, healthy families. Though over the years, a disconnect had been building between their name and the true nature of their work.
Every day they not only empower children but also families and adults who are struggling with mental health and trauma in their lives. The time had come to accurately and authentically reflect what they do through a new name and brand identity.
Deliverables
BRAND ADVANCEMENT PROCESS

IDENTITY

WEBSITE

PRINT MATERIALS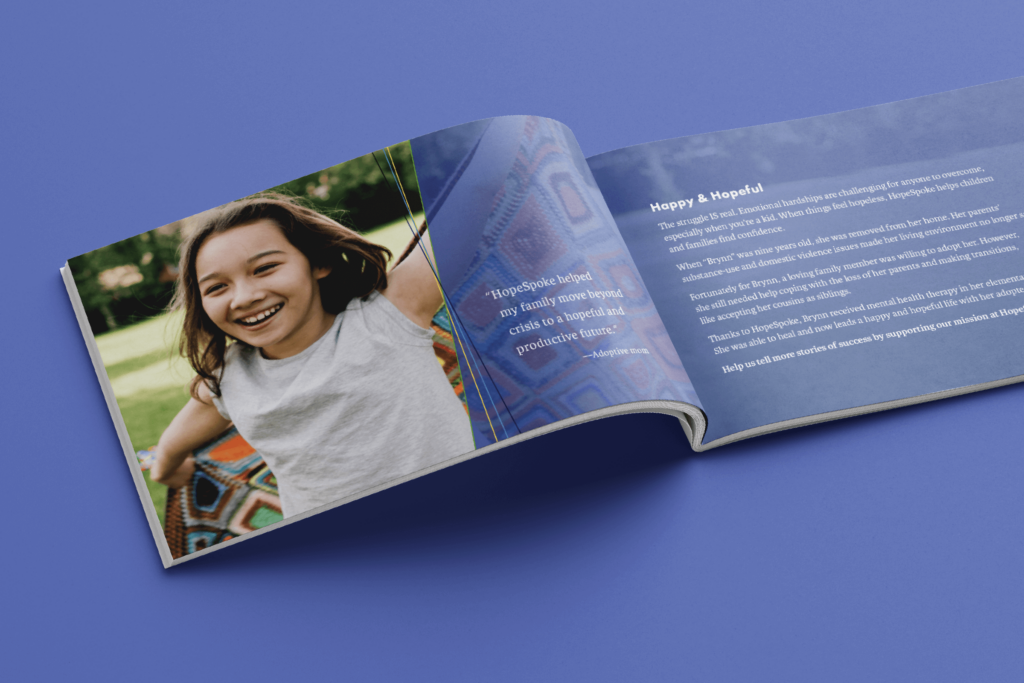 Annual Report Interior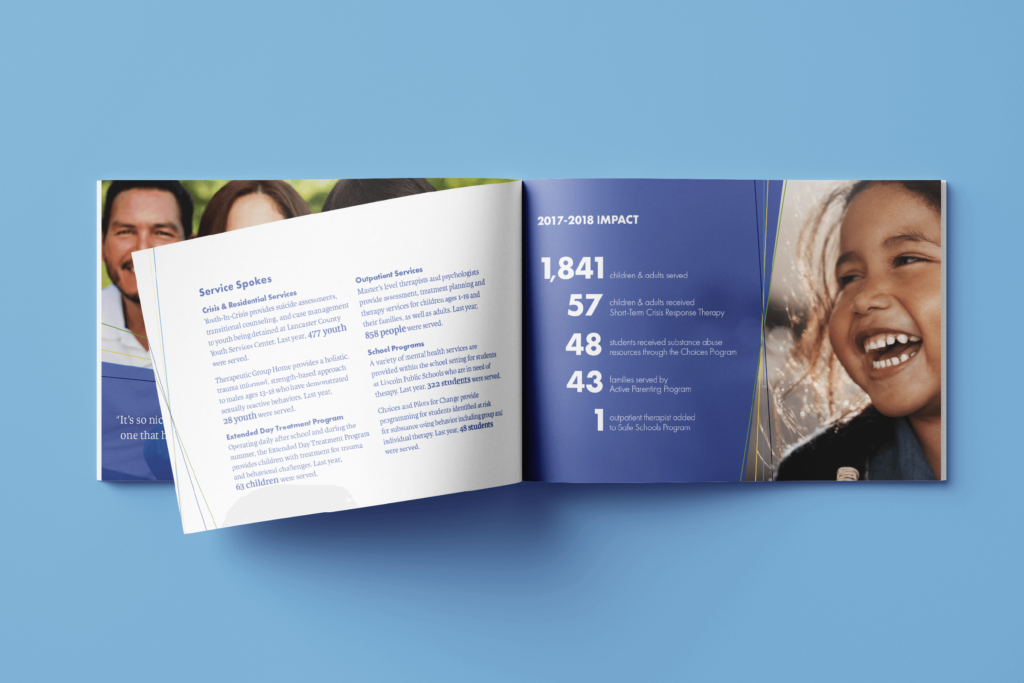 Annual Report Interior
KidGlov's Brand Advancement process helped them strategically become HopeSpoke. "Hope" evokes a feeling of promise and possibility, while "spoke" depicts progressing together, in the same way a spoke helps a wheel advance.
Brand messaging and graphical elements were crafted around the brand archetypes of caregiver, lover and hero. The new logo features colorful spokes of an abstract wheel, depicting motion that reinforces the tagline "Inspiring Children & Families to Move Forward."
This new encouraging brand represents how HopeSpoke plays an invaluable role in providing children and families with the skills they need to feel empowered and be successful – helping them heal, be courageous and find the strength to live well.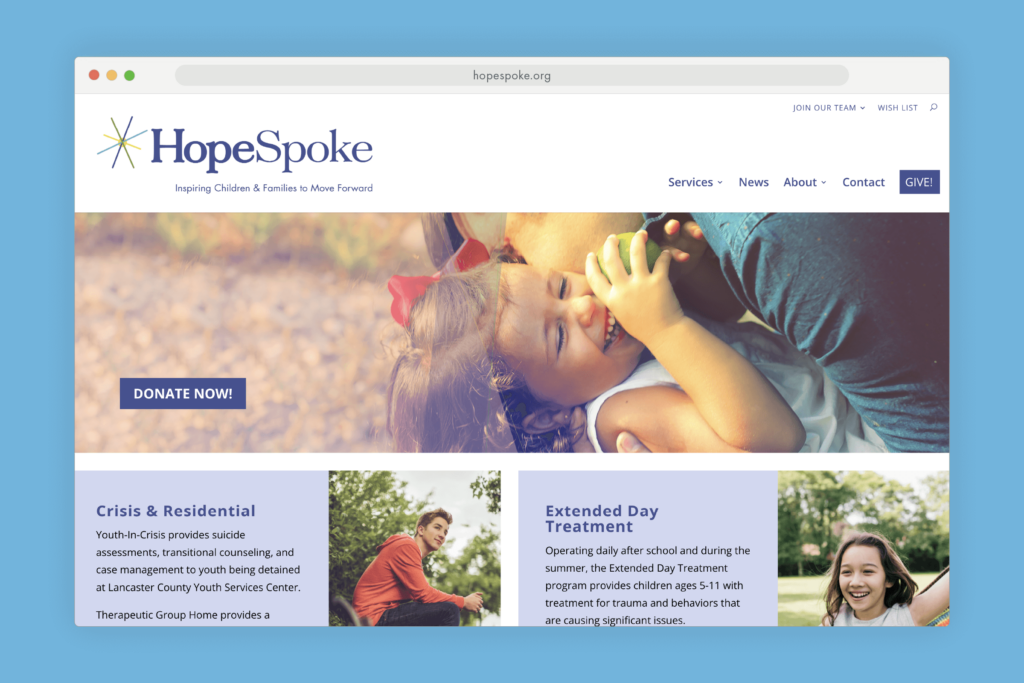 Website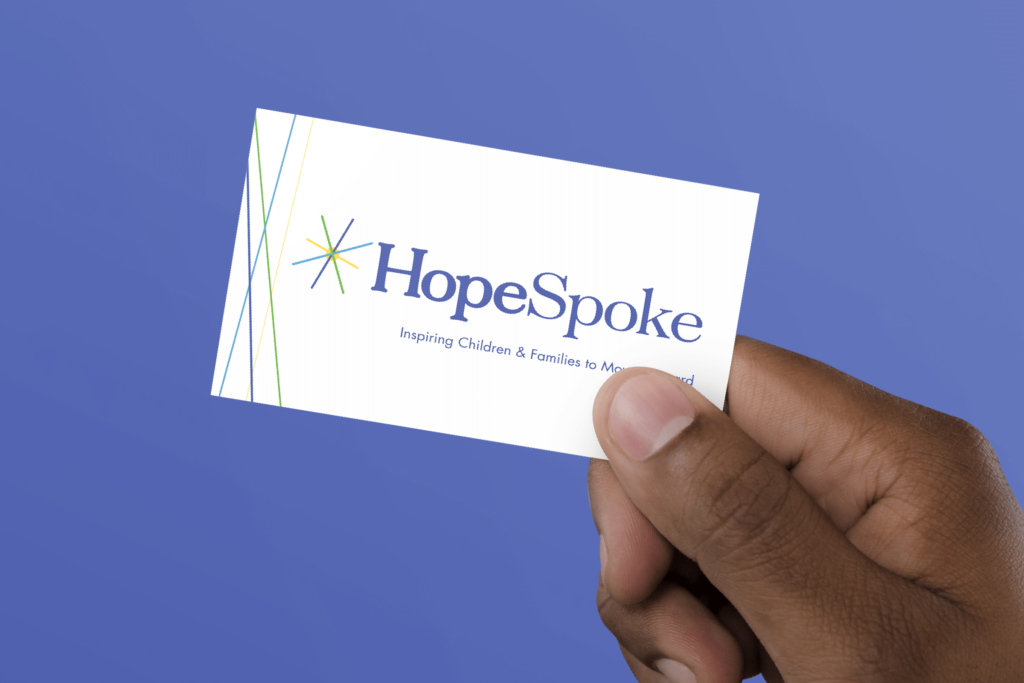 Business Card