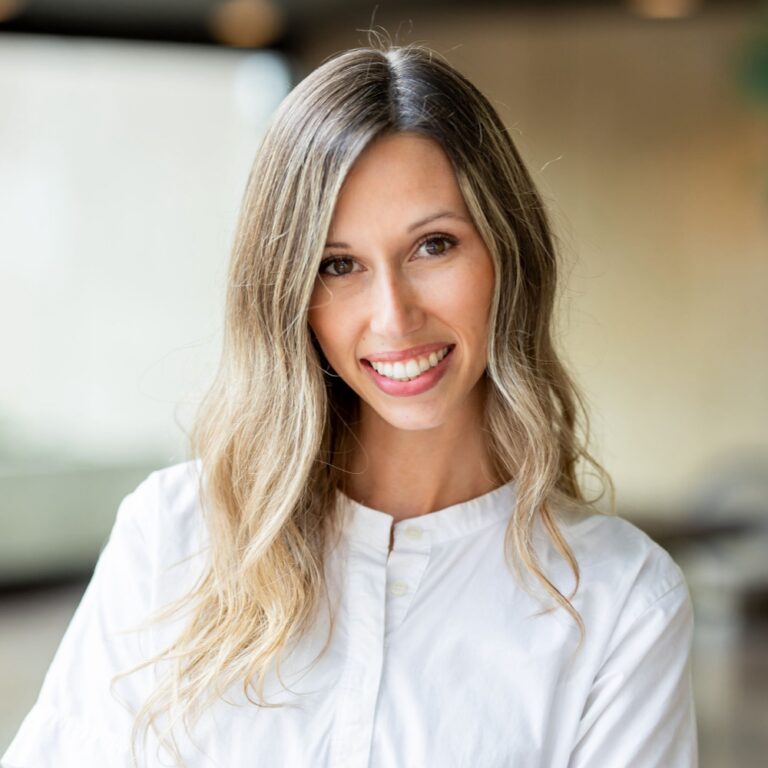 September 1, 2022
Brooke Sankey Promoted to Account Manager
Kudos to our amazing Brooke Sankey, who was recently promoted to account manager.  Serving in this role, Brooke will direct the activities of KidGlov accounts, including strategy, relationship building, education, project management, sales and profitability. 
"Brooke has proven to be a tremendous asset for our team and clients and I'm excited to see her continue to excel at KidGlov," said Lisa Bowen, KidGlov vice president managing director. 
Brooke joined KidGlov in 2021, bringing with her an appetite for new opportunities and challenges. Her enthusiasm for meeting new people and relationship building is a perfect fit for our collaborative culture. She's an expert in process and strategy, eager to work with the organizations we serve to find creative and unique solutions to their branding, advertising, marketing projects. 
When Brooke is not giving 110% of her talents at work, you can find her exploring Omaha's coffee shops, restaurants, and breweries with her husband, family, and friends. 
People come first at KidGlov, evidenced by a culture of support, work-life balance, and recognition of the value they bring. The diverse and imaginative team is passionate about creating meaningful work that amplifies the voices of organizations committed to creating a better world. KidGlov was recognized as one of Lincoln's Best Places to Work, for the third time, in 2021. 
KidGlov believes in the power of changemakers to effect positive change in the world.  We are proud to join their efforts with our heart and thought-provoking, award-winning creative ideas and strategies. Excited by every opportunity to have a hand in tackling big problems and creating innovative ways to advance our communities, the KidGlov team partners with organizations nation-wide, specializing in the fields of nonprofit, healthcare, social impact, financial services, and purpose-driven businesses. 
Do you have talents to share and a passion for words and/or design? KidGlov's incredible team of daring creatives bring their expertise to the table to make a real impact for organizations across the country. Why not lov what you do and make a difference?!