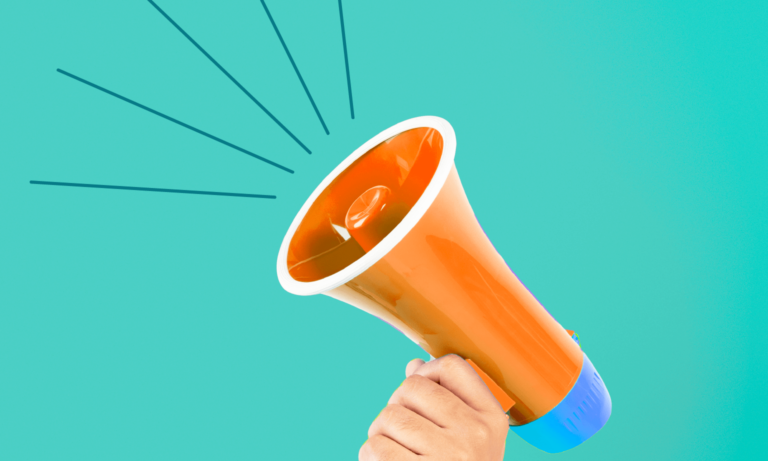 August 22, 2022
When and How to Take a Stand on Social Issues
With everything going on in the world right now, many purpose-driven organizations and purpose-driven leaders have been encouraged to speak out publicly on social and political issues. In today's environment, it's not always acceptable to sit on the sidelines and wait for things to blow over. Employees and consumers expect brands to take a stand and when that stand aligns with your audience, it's going to positively impact their decisions.
According to a recent study by Razorfish, "82% of consumers make purchase decisions with purpose in mind." A Gartner study indicates, "87% of employees want their employer to take a stand on issues relevant to their business." In today's business environment, employees, employees are one of the most important audiences.
After talking with a number of leaders in recent weeks, many feel the pressure to speak out. They often want to, but they don't know how, and are trying to avoid unintended consequences. Here are a couple of steps that can help you navigate these waters. 
The first is to proactively develop a policy for when and how you are going to take a stand. This is very similar to crisis communications. If you wait until the issue arises, your feet are going to be held to the fire, and you're going to be forced to make a hasty decision or to craft a hasty response, so having a policy in place in advance will provide clear direction that will make your response easier and more effective. It will take some emotion out of the decision-making process and reduce the stress as well.
In a previous blog post, I shared three questions you can ask to help guide whether or not you should speak out and those three questions are: 
Does the issue align with your organization's purpose?
Can your organization add to the conversation in a meaningful way?
Will your audience generally agree? 
These three questions work well because they provide the framework for a logical thought process to guide that conversation. It's helpful to lean into your purpose statement, your mission, your vision, your core values to help you craft this policy. If you don't have those documents, you could call us to help you out with that.
The second step to help you navigate this process is to proactively share your policy with your team members. If you feel up to it, you can even share that policy publicly. Sharing creates a level of transparency that builds trust, and it helps reduce stress when a heated situation arises. Consider sharing that policy in an employee manual, on an employee intranet, in a separate policy document, and your website (if you want to go public with it).
The third step is to determine the voice you are going to use in sharing your response. Your response should be consistent with your overall brand voice. If your brand voice is serious, your response should be serious. If you typically communicate with a more conversational tone or educational tones, you should use that same voice. Consider having a few people review your statements before going public as well, just to ensure that you're not doing more harm than good with what you say and how you say it. Additionally, make sure that your publicly facing statement is consistent with the actions of your organization. You do not want to be called out or caught in a hypocritical situation.
Finally, as you navigate this process, if you decide not to speak out publicly on a big issue, you can still acknowledge internally that your team members may be hurting, and you can recognize that they may need some extra space immediately after or while something is occurring.
At KidGlov, we've been working on our own policy and our own voice on issues for the past year. Recently, a major issue occurred on a day when I, president of the organization, was blocked out for hours in solid back-to-back meetings. One of our leaders was on top of the situation. She assessed what was going on, saw that I was not available, and leaned into our policy. She knew that we would not speak out publicly on this issue because we have employees and clients on both sides, and it really wasn't an issue we usually spoke out on. Able to reach out to our team members in an appropriate, compassionate manner that recognized the tension and the emotions that were stirring, she was able to diffuse the situation and provide some support to employees that were hurting. 
Another example is our website. If you view the "What's New" section, you will see several blog articles that KidGlov has created providing education on several sensitive topics related to issues of social justice, diversity, equity, and inclusion. You will also see that our voice is intentionally very positive and very educational, consistent with our overall brand.
If you are a purpose-driven business leader struggling with this issue, trying to decide whether and how you are going to speak out on issues, I'd really love to talk with you. Feel free to connect with me here or on LinkedIn. As marketers, we have a unique opportunity right now to use our voice for good.
Want more information? Visit our purpose-driven business hub to find a variety of case studies, helpful blog posts and Agency for Change podcast episodes featuring other purpose-driven business leaders.
KidGlov is a boutique, full-service, advertising, branding and content marketing agency and certified B Corp, with offices in Omaha and Lincoln, Nebraska, specializing in nonprofit marketing, healthcare marketing, financial services marketing, social impact marketing, and purpose-driven businesses.