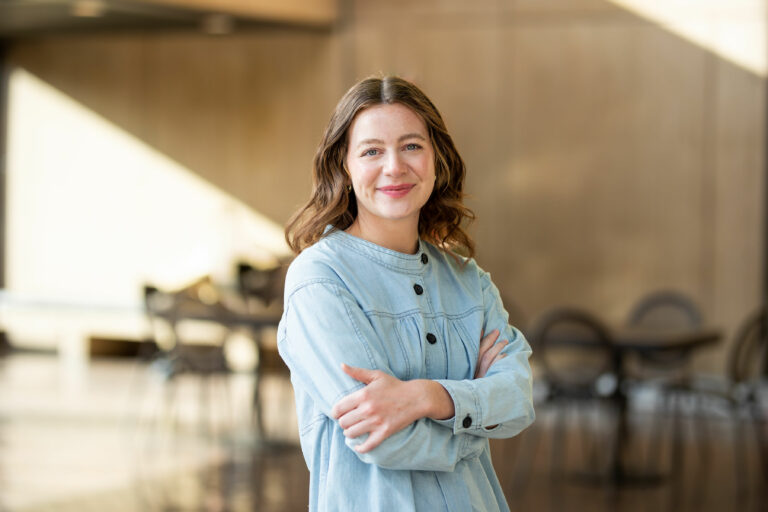 December 20, 2022
Haley Wineman Joins the KidGlov Team
KidGlov grows with addition of new account manager

We're excited to announce the newest addition to our team of talented KidGlovrs: Haley Wineman! As an account manager, Haley will support the daily workflow and project details of our clients, which range from change-making nonprofits to social impact organizations. And she's already hit the ground running. Haley is hard at work on several large client projects, and is helping to develop marketing and content strategy for KidGlov.
"Haley has already made a difference on the team by utilizing her excellent marketing skills and impressive attention to detail. Her passion for ensuring projects are buttoned up from beginning to end is a fantastic complement to KidGlov's culture." – Katherine Warren, KidGlov's chief operating officer
A Marketing Maven in Austin, Texas
Haley attended the University of Nebraska-Lincoln, where she studied advertising. She comes to KidGlov after holding marketing positions at Cynthia Rowley, KennedyC and Random Golf Club. In her free time, she enjoys doing yoga, a form of free climbing known as bouldering, baking, and spending time with her family. She currently lives in Austin, Texas.
"I've always been passionate about marketing strategy and delivering impressive campaign results. This role fits me like a 'glov,' because it allows me to do both, all while serving clients that are truly doing good in the world." – Haley Wineman, account manager at KidGlov 
A People-First Organization
People come first at KidGlov, as is evidenced by our culture of support, great work-life balance, and constant recognition of the value our team brings. Our diverse and imaginative group is passionate about creating meaningful work that amplifies the voices of organizations committed to creating a better world. 
Do you have talents to share and a passion for words and/or design? KidGlov's incredible team of daring creatives bring their expertise to the table to make a real impact for organizations across the country. Why not love what you do and make a difference? Learn more about our team. 
Award-Worthy Work for Changemaking Clients 
KidGlov believes in the power of changemakers to effect positive change in the world. We are proud to join their efforts with our heart and thought-provoking, award-winning creative ideas and strategies. Excited by every opportunity to have a hand in tackling big problems and creating innovative ways to advance our communities, the KidGlov team specializes in the fields of nonprofit, healthcare, social impact, financial services, and purpose-driven businesses. 
For the last several years, our commitment to great work was recognized by receiving top honors from the American Marketing Association in Lincoln and Omaha. These award shows recognize the best results-based marketing in the region. KidGlov was also honored as one of Lincoln's Best Places to Work, for the third time, in 2021.
KidGlov is a boutique, full-service, advertising, branding and content marketing agency and certified B Corp, with offices in Omaha and Lincoln, Nebraska, specializing in nonprofit marketing, healthcare marketing, financial services marketing, social impact marketing, and purpose-driven businesses.