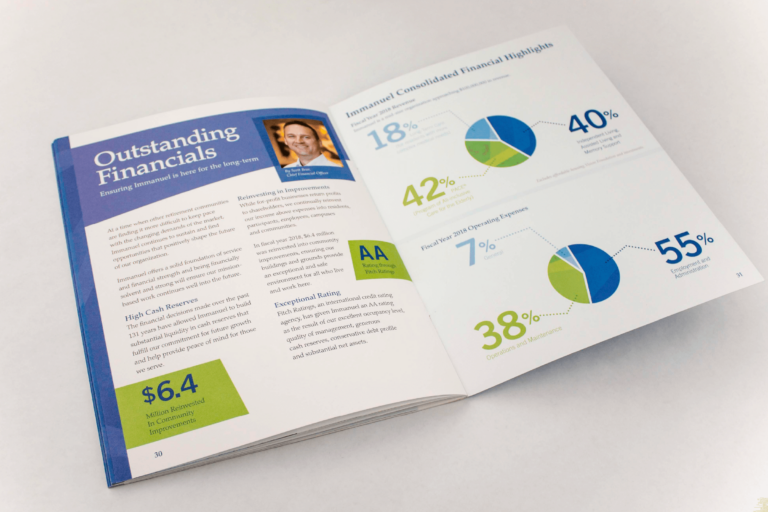 Immanuel
"Why Not Now?" Annual Report
About the Project
Immanuel Communities created its first-ever annual report in 2017. With its eye-catching cover that emphasized their brand identity, it was going to be hard to beat. Good thing KidGlov was up for the challenge, once again.
For over 130 years, Immanuel has served with compassion, devoting resources to bettering their communities and the well-being of those they serve. Their new tagline "Here for You. Not for Profit." means they put people first.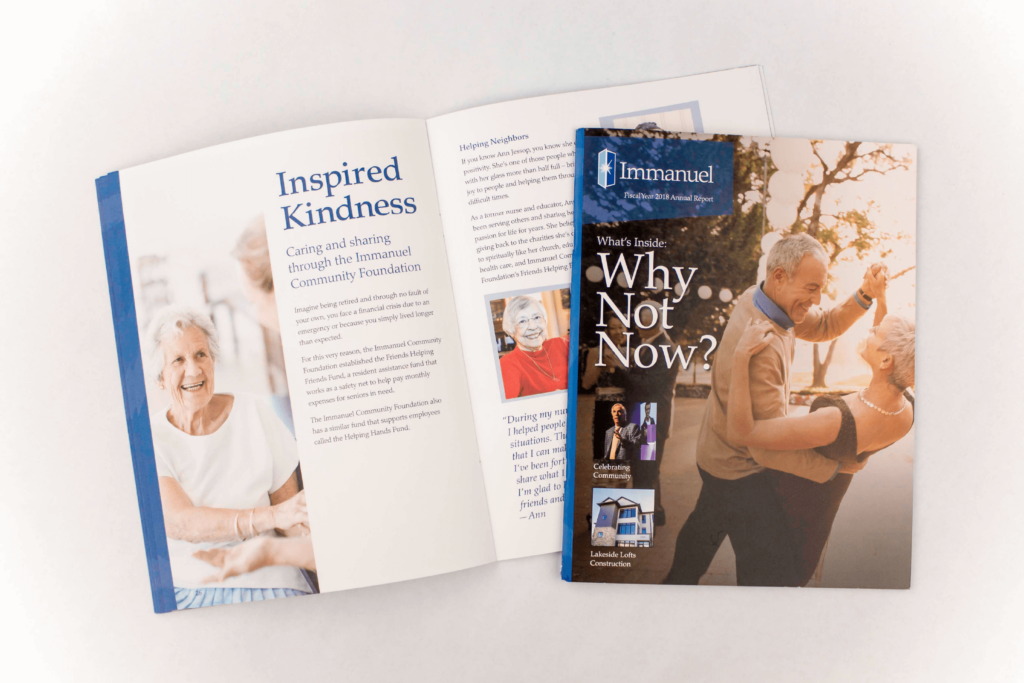 Why Not Now?
Immanuel truly cares about their residents, giving them choices to fit their unique lifestyles. That's why at an appreciation event, they asked seniors they serve to think about dreams they've had, missions they've wanted to fulfill, through the question, "Why Not Now?"
The 2018 annual report was inspired by the answers to this thoughtful question – demonstrating you're never too old or young to live your best life. So, why not now and why not at Immanuel?
The new report is a 32-page, magazine-style piece that would make any coffee table envious. Beautiful photography of happy, active seniors is featured throughout. In the middle of the report is a pullout map showing Immanuel's footprint in 18 different communities in Nebraska and Iowa.
From the paper to the raised ink, this report was crafted with intentional "wow factor." It's a delight to look at and serves as a great tool to communicate the benefits and financial strength of Immanuel to potential residents, as well as senior living communities considering acquisition.