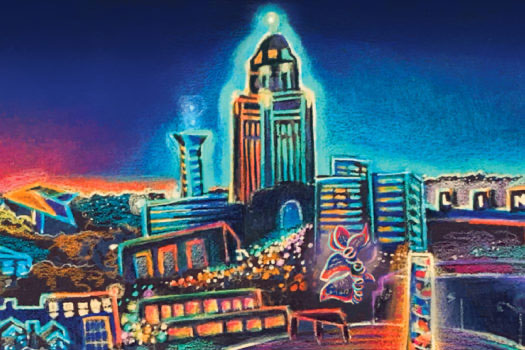 Lincoln Community Foundation
Virtual Charity Awards Event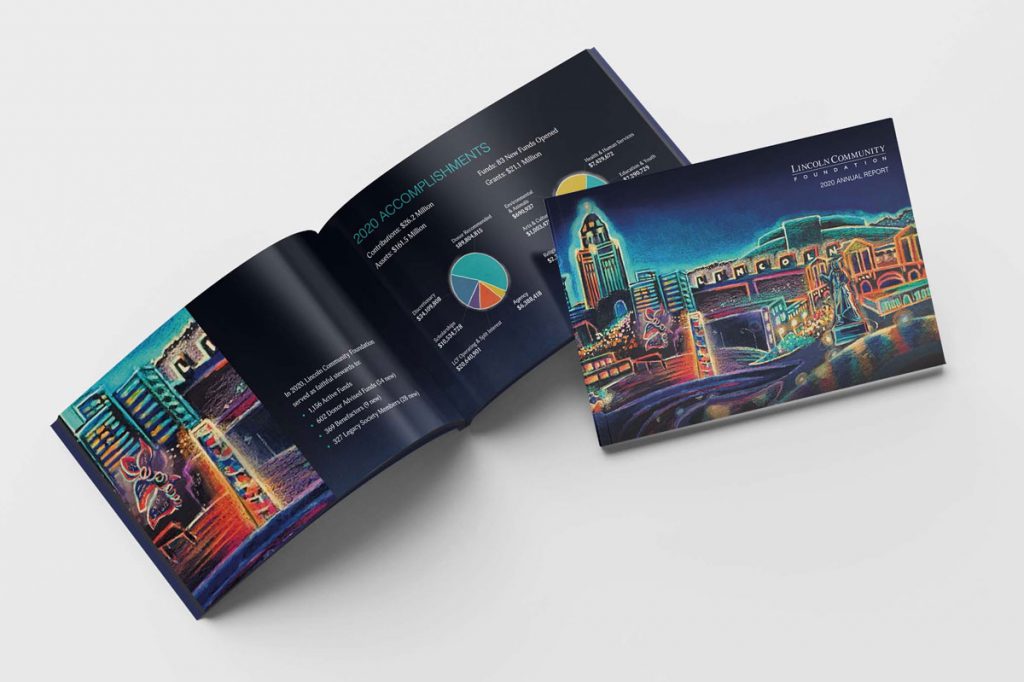 Annual Report
About the Event
The Lincoln Community Foundation's Charity Award event provides the community with an opportunity to recognize individuals for their leadership and philanthropy of this great city.
Due to social distancing mandates, the Foundation needed to find a way to celebrate donors, nonprofits, funders, and partners online versus their traditional in-person luncheon.
KidGlov helped craft a virtual event that gave testimony to Lincoln's amazing generosity, care, and concern for each other, while recognizing the entire city as the 2021 Charity Award recipients.
The cameras were rolling as this virtual event included seven on location videos of staff and board members, eight in studio videos of community influencers and an animated video highlighting the Foundation's accomplishments.
Deliverables
Virtual Event Strategy

Influencer & Staff Videos

Animated Video

Hand Drawn Illustration

Annual Report

Landing Page

Postcard

Supporting Graphics
One Love. One Community.
The Charity Award event was accompanied by the Lincoln Community Foundation 2020 Annual Report that highlights many record-setting accomplishments.
Printed annual reports were shared and a postcard was mailed inviting people to go to LCFannualReport.org to see how the community came together during unprecedented times.
The virtual Charity Award event and the Foundation's 2020 Annual Report showed and celebrated that we are better when we come together as one community.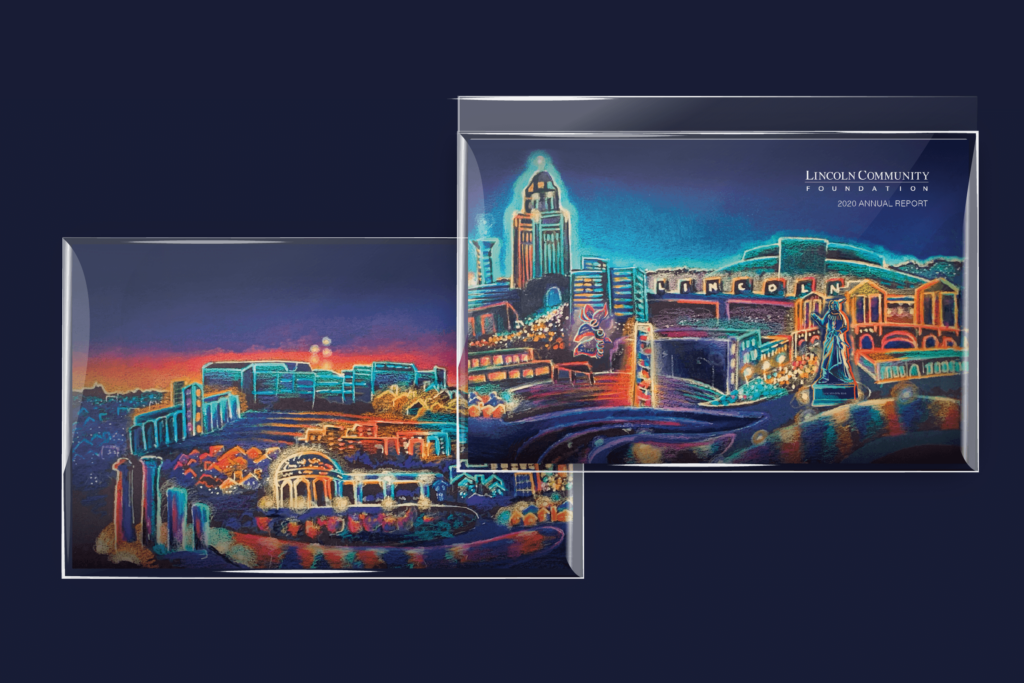 Annual Report Mailer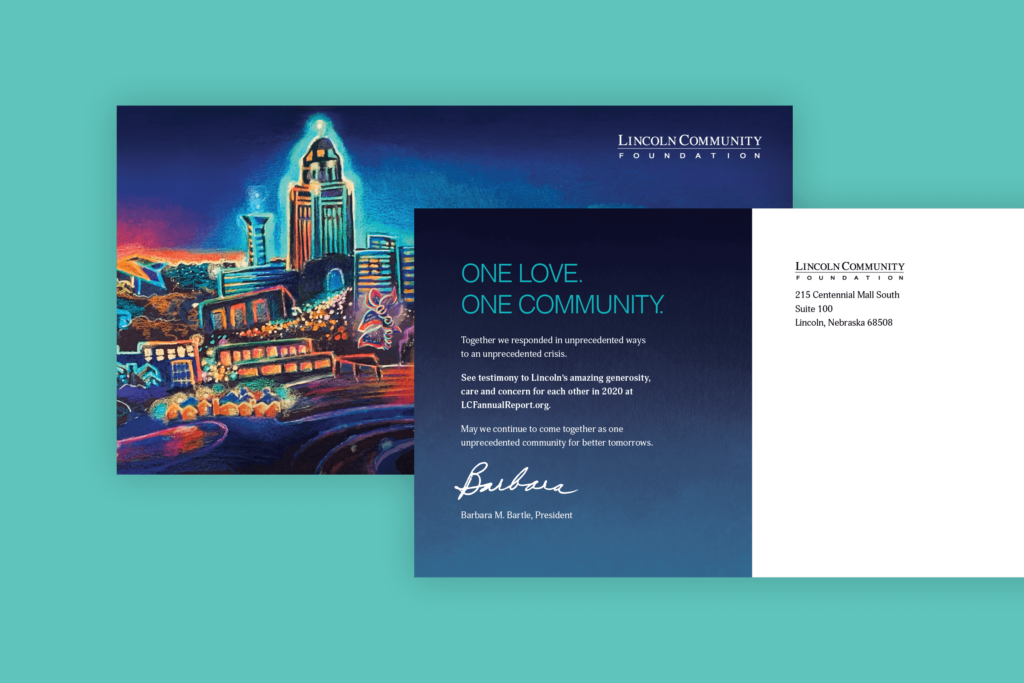 Postcard
After today's event, we are receiving rave reviews. Thank you to KidGlov for once again providing incredible vision and creativity. We love working with all of you. Cheers!
– Barbara Bartle, President of the Lincoln Community Foundation