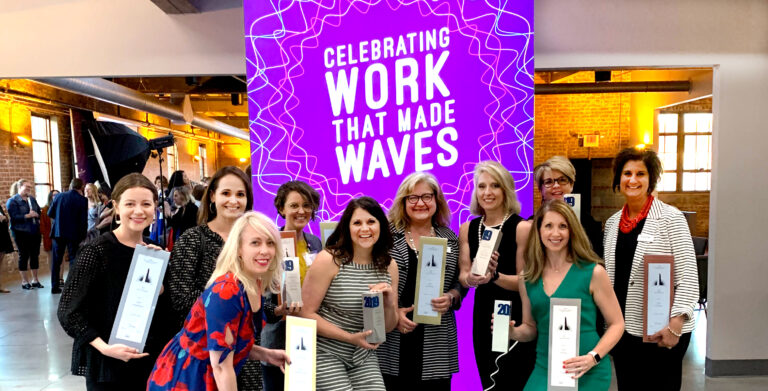 March 29, 2019
KidGlov Receives Top Honors at Pinnacle Awards
On April 24, 2019, advertising agency KidGlov received numerous accolades at the American Marketing Association Omaha Pinnacle Awards that recognize the best results-based marketing in the region.
KidGlov was awarded five Pinnacle Awards and three Gold, two Silver and two Bronze Citations of Excellence Awards in the promotions, communications, video, digital media and public relations categories.
Honors were given to KidGlov for their work on behalf of Better Roads Nebraska, Davis Design, Dreamweaver Foundation, Farmers & Merchants Bank, HopeSpoke, Immanuel Communities, Nebraska Health Care Association and LeadingAge Nebraska, and St. Monica's.
"KidGlov is honored to be recognized amongst such great agencies in the Omaha community," says Vice President : Executive Creative Director, Jen Landis. "We're thrilled to have created marketing that has met and exceeded the goals of the amazing organizations we work with.
KidGlov skillfully delivers traditional marketing and advertising, as well as surprises audiences with a multitude of unexpected brand experiences that advance and position organizations for success.
Want more information? Visit our purpose-driven business hub to find a variety of case studies, helpful blog posts and Agency for Change podcast episodes featuring other purpose-driven business leaders. KidGlov is a content marketing agency and certified B Corp with offices in Omaha and Lincoln, Nebraska, specializing in nonprofit marketing, healthcare marketing, financial marketing, social marketing and purpose-driven businesses.