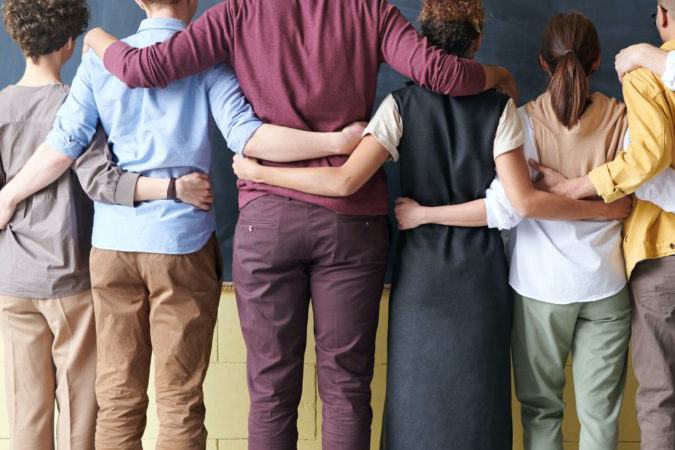 March 16, 2022
Incorporating Diversity and Inclusion into Your Marketing Campaigns: 7 Questions Your Business Should Be Asking
How your company can mitigate bias, while ensuring diversity and inclusion are the cornerstone of every campaign
The horrific deaths of George Floyd and Ahmaud Arbery in 2020, and the subsequent protests and calls for racial justice were coined America's Overdue Awakening by Time Magazine. These events caused many of us to discuss issues of diversity, equity, and inclusion (DE&I) in greater depth than ever before.
And if we're being honest, the marketing industry has historically failed to develop campaigns that are diverse and inclusive. Many communities feel unseen and unheard in modern-day advertising. Research indicates that 68% of America's leading CMOs say that DE&I is a priority, but yet four in 10 American adults report they do not feel represented by the people they see depicted in ads. Clearly, there's room for improvement.
Mental Shortcuts: The Thinking Behind Unconscious Bias
The culprit behind this shortcoming is unconscious bias; it's the space our brains automatically go to when presented with new information. Most psychologists will say we are not responsible for these first thoughts, which have been hardwired into our brains over a lifetime. However, we are most definitely responsible for our second thoughts, and even more importantly, we are for sure responsible for our first actions. And while we may not be able to completely eradicate biases, we do have the power to mitigate them with practice. As marketers, we can check the lens through which we create our work by:
Seeking out blind spots
Discovering new perspectives
Representing other experiences
Elevating new voices
Recently, KidGlov's creative team participated in the Campaign Enlightenment Program, a four-week training program from the American Association of Advertising Agencies, also known as 4A's. They helped us formulate the following seven questions, which you can use to help incorporate diversity and inclusion into your marketing campaigns.
1. Who might we be excluding in our marketing?
In marketing school, many of us were taught to generalize audience segments and hyperfocus on primary niches. This practice causes us to unintentionally legitimize the marginalization of minority audiences.
2. How can we broaden our view of the audience?
Ask yourself, who else do we need to look to? If you're in a rinse-and-repeat rut, where you dust off and refine last year's plan, or you aren't revisiting your audiences in the early stages of strategy development, you're missing a significant opportunity to include diversity in your marketing campaigns.
3. Do we have any preconceived notions about audience segments that would be helpful to check?
Faced with time constraints, it is tempting to make assumptions related to a specific target audience. However, we all need to take a moment to revisit the mental shortcuts we discussed earlier.
4. Are my assumptions based on limited experience that I have and what can I do to broaden my understanding or better inform my work?
It's not really a secret that most marketing departments and creative teams are not a reflection of the diverse makeup of our target audiences. We all need to explore the actions we can take to fully understand a wide variety of audience segments.
5. What can this brand stand for or push against?
I've mentioned this in other blog posts, but according to the Markstein Report, 70% of consumers want to know what the brands they support are doing to effect good in the world. And quite frankly, I personally believe this increases every day. The time for staying quietly on the sidelines, has well passed.
6. Does our organization have something to offer people beyond the goods or services it aspires to sell, or the mission we aspire to promote?
As a purpose-driven organization, you might think of aligning with a specific cause or mission-based nonprofit. You may also consider how you can incorporate this mission authentically within your marketing. Our friends and fellow B Corp member, Our Gorongosa, do an excellent job of this, as profits from their coffee sales go to support several different causes.
7. Does this company internally reflect the change it's trying to evoke?
You want to be sure you are authentic in your efforts to include diversity in your marketing and not just virtue signaling. If you are not walking the talk internally, then these efforts will backfire.
Honesty Starts Internally
These seven questions will help you check your unconscious biases, while prioritizing diversity and inclusion in your strategy and creative. But be honest with yourself. Look internally at what your organization is doing in the areas of DE&I. It's not only the right thing to do, it's also prudent work as a marketer.
Population demographics in the United States are changing. Non-Hispanic white Americans are expected to be in the minority in the United States by 2050. Regardless of what industry you're in, your target audiences are quickly becoming more and more diverse. As purpose-driven marketers we know the key to build culturally relevant brands is to make sure our campaigns resonate with multicultural, multilingual, underrepresented, and often marginalized audiences.
For more resources on diversity, equity and inclusion, check out the Agency for Change podcast. In particular, look for episodes that highlight conversations with Dr. Helen Fagan, Cammy Watkins and Mike Adams. You can also find more information in our purpose-driven marketing hub, which has a variety of case studies, helpful blog posts and podcast episodes featuring other purpose-driven business leaders.
KidGlov is a content marketing agency and certified B Corp with offices in Omaha and Lincoln, Nebraska, specializing in nonprofit marketing, healthcare marketing, financial marketing, social impact marketing, and purpose-driven businesses.