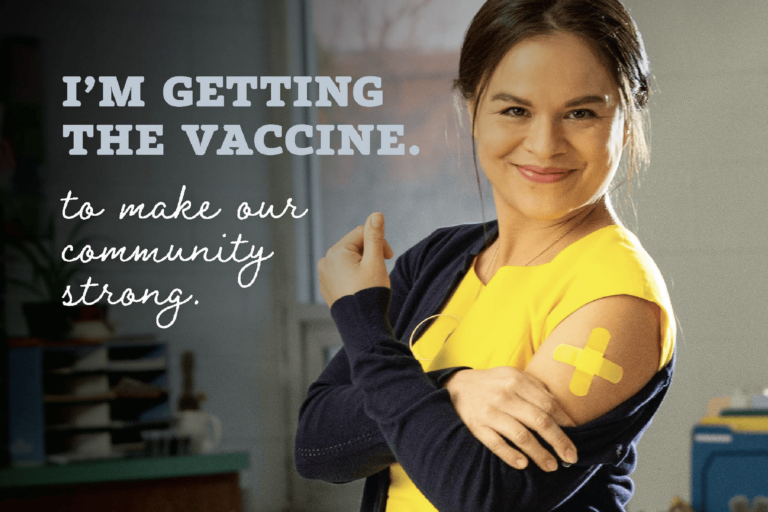 Nebraska Department of Health & Human Services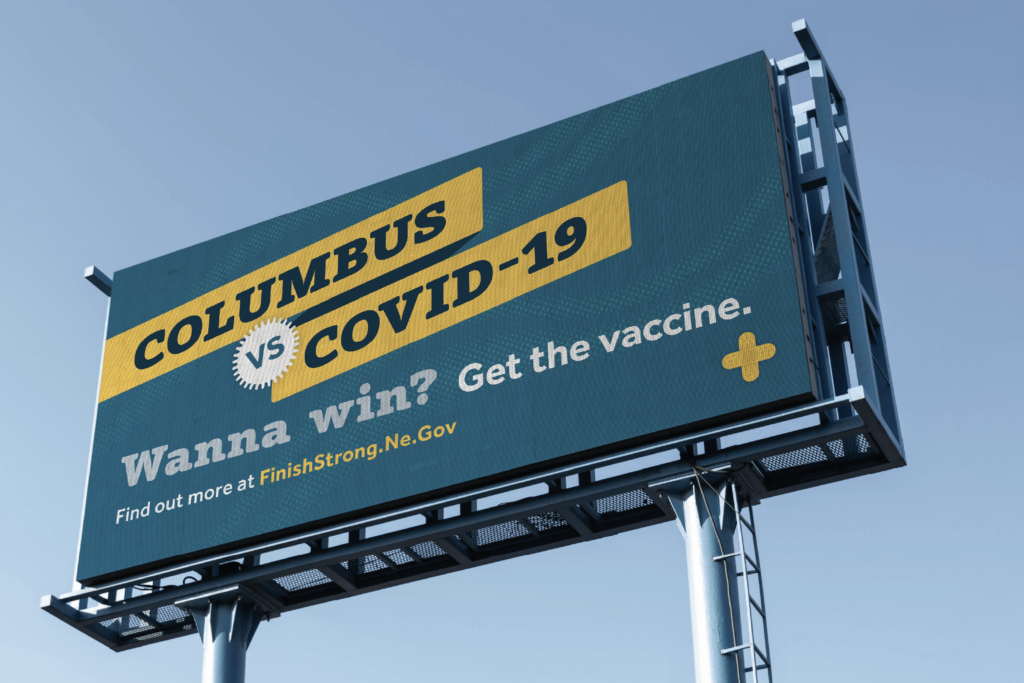 Billboard
Finish Strong Nebraska
The Department of Health and Human Services came to KidGlov with one ask — create a multi-channel campaign that encouraged Nebraskans to get the COVID-19 vaccine. The tagline was "Finish Strong Nebraska" and it spoke directly to why people should get it and something that everyone could agree on — get the vaccine so things can go back to normal.
The team also strategized tactics to target the most vaccine-resistant audiences which allowed personalized and direct messaging so everyone in Nebraska could finish strong.
Deliverables
Landing page

TV

Print

Digital ads

Radio

Social Media Posts

Posters

Billboards

Stickers

Instagram Stories

Snapchat Filters
I Got the Vaccine Because…
For each piece of the campaign, Nebraskans told us why they're getting or have gotten the vaccine. The theme reflected everyone's desire for the pandemic to be over, but also served as a reminder that it won't truly be over until enough people get it.
The tagline, tactics, and channels helped Nebraskans realize that if they do their part, we can all do the right thing by getting vaccinated and finish strong.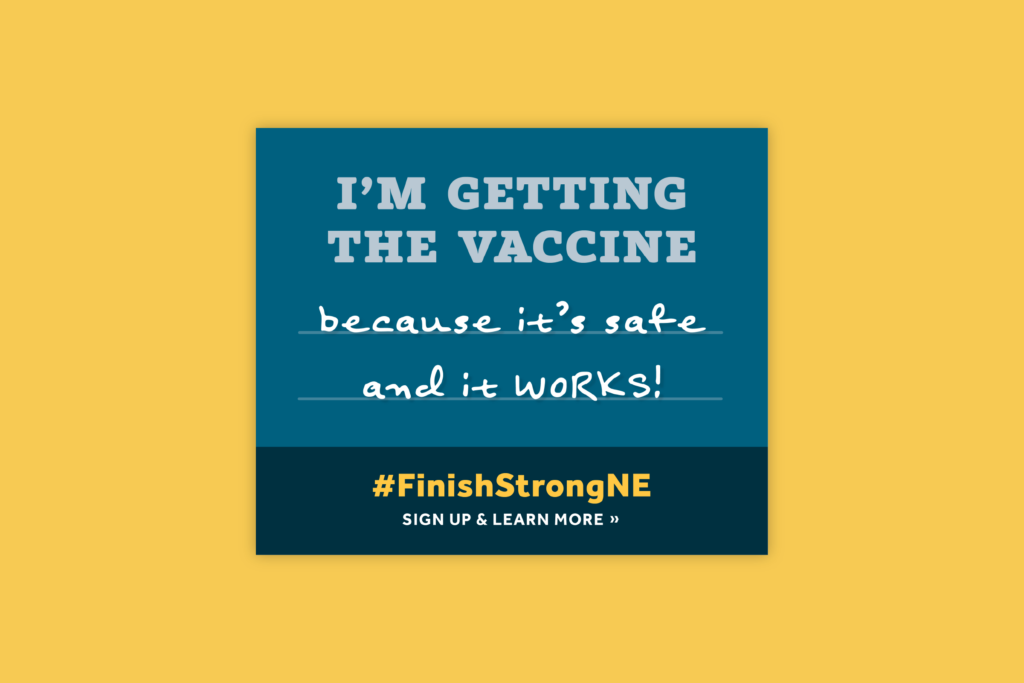 Digital Ad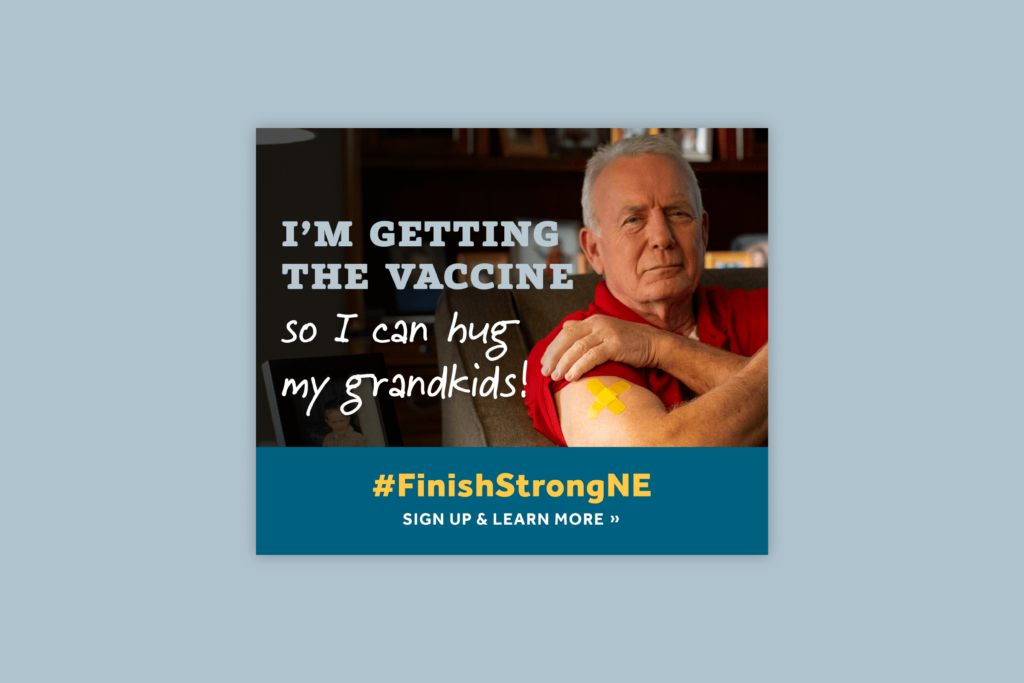 Digital Ad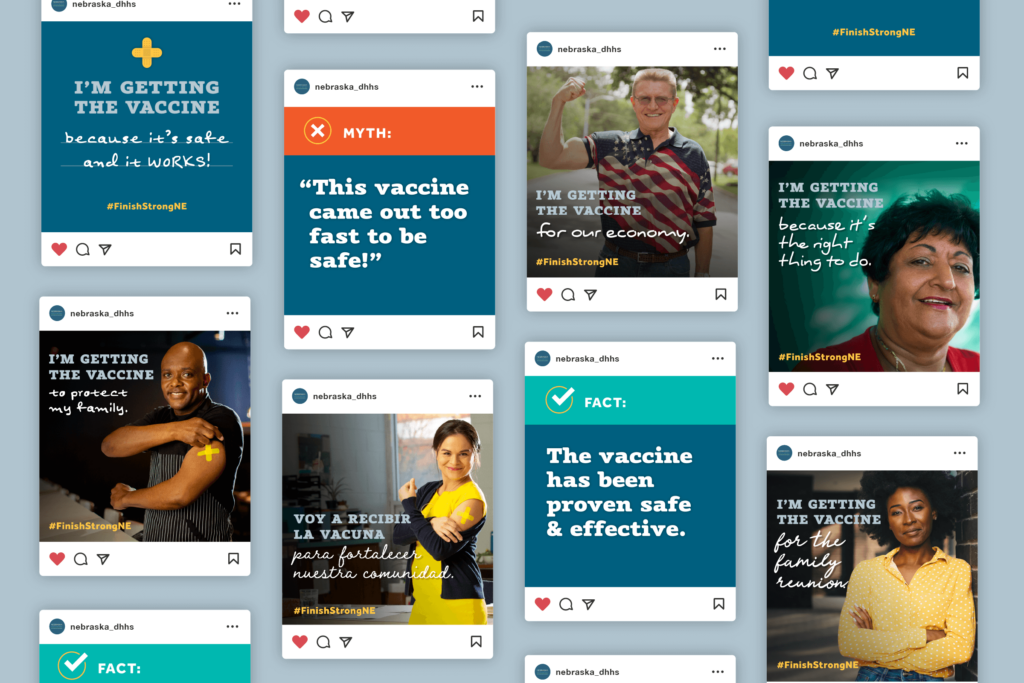 Social Media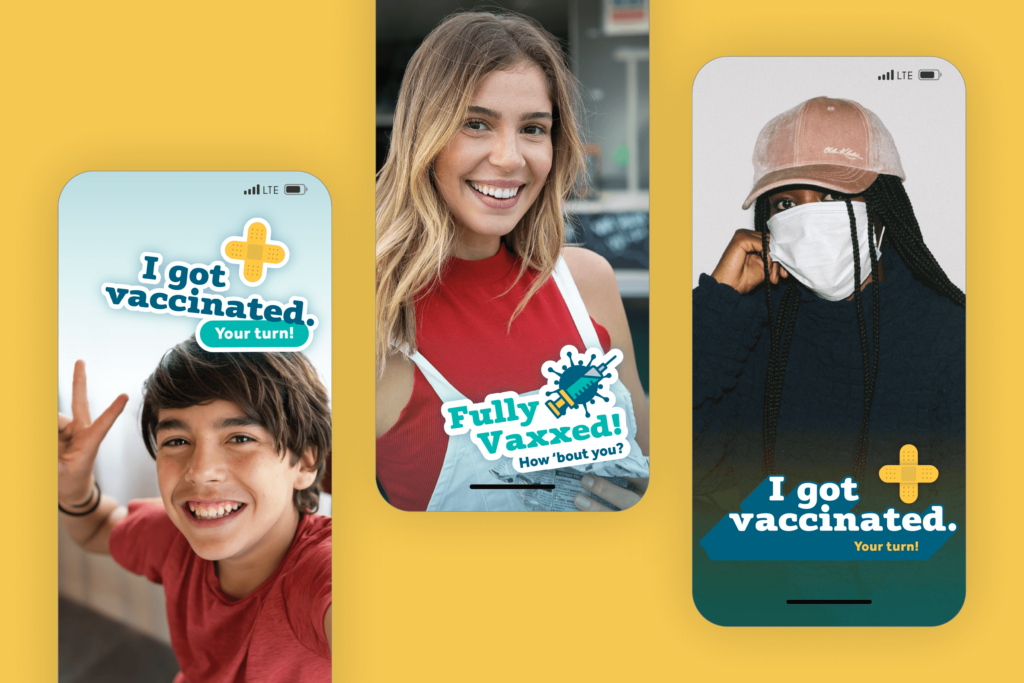 Snapchat Filters
99%
of Nebraskans reached more than 150 times
113K
web visits
$2.25
cost per click