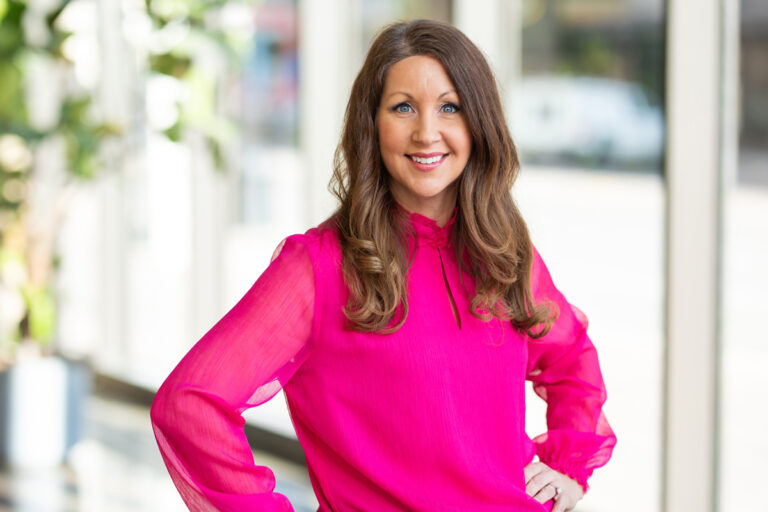 May 5, 2023
KidGlov's Katie Ripa Inducted into AMA Lincoln's Hall of Fame
For anyone who knows KidGlov Vice President Katie Ripa, it's no surprise that she was honored as the American Marketing Association (AMA) Lincoln's latest Hall of Fame member. We're not saying this to brag (okay, we're bragging about her a little), but simply put, Katie's dedication to giving back is the stuff of legends.
From her experiences as chair of Lincoln's Young Professionals Group Leadership Council to traveling across Brazil with Lincoln Rotary Club 14, Katie exemplifies KidGlov's value of courageously believing we can change the world. The KidGlov team was honored to celebrate her latest achievement at the 2023 Prism Awards in May.
"Katie embodies what the AMA Hall of Fame is all about," said Lyn Wineman, KidGlov's chief strategist. "She's an accomplished marketer who gives of herself to others, the marketing community, and the community at large. She was also the president of Lincoln AMA the first time the organization received the prestigious National Chapter Excellence Award – which has set the stage for an ongoing legacy of success."
Two Decades of Expertise and Excellence
With 20 years of marketing communications and brand advancement experience, Katie's true passion is people – being around them, learning about them, and helping them. She loves developing brands and working with businesses to maximize their marketing strategies and improve their operations every day.
She was previously awarded Lincoln's 20 Under 40 Award from the Lincoln Journal Star for career excellence and currently serves on the Downtown Lincoln Association board of directors, the Make-A-Wish Friends Council, and the Adams Elementary School PTO as the finance chair.
Outside of KidGlov, Katie enjoys spending time with her daughter, Madison; son, Logan; and husband, Russ. She also likes to attend concerts and lead her family on adventures.
Winning with Purpose-Driven Work
Over the years, KidGlov has received top honors at the AMA awards in Lincoln and Omaha that recognize the best results-based marketing in the region. KidGlov has also been acknowledged as one of Lincoln's Best Places to Work based on employee engagement surveys measuring a wide range of workplace factors, including engagement and satisfaction.
KidGlov is a boutique, full-service advertising, branding and content marketing agency and certified B Corp, with offices in Omaha and Lincoln, Nebraska, specializing in nonprofit marketing, healthcare marketing, financial marketing, social impact marketing, and purpose-driven businesses.