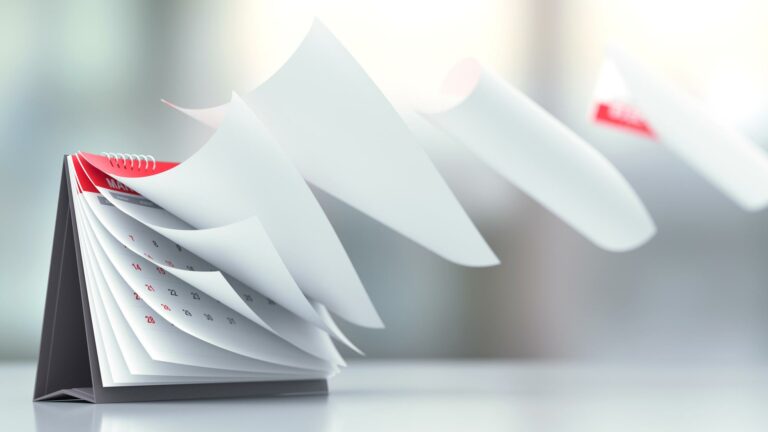 January 29, 2020
Making Change for ChangeMakers: 2019 in Review
At KidGlov, we're ChangeMakers. We believe that by working together, we can create a movement to make this world a better place. It's a high aspiration for an advertising agency, but we believe positive change is within us all. 
We've done a lot of changing over the past year. Throughout 2019, we've been privileged to work with incredible new collaborative partners; create exciting, fresh ideas for our clients; and be part of impactful community initiatives that give back to those who need it most. 
I like to look back at our accomplishments by turning the calendar to exactly a year ago today. There's great satisfaction in seeing just how far 365 days have brought us. Our 2019 highlight reel was full of change, but that's nothing new for our incredible team of ChangeMakers. 
2019 at KidGlov
1. New clients served – 16 to be exact.
While new clients brought us exciting new opportunities, we are extremely grateful to continue to be a resource for existing partners, who we like to describe as The Best. Our amazing clients and partners are the reasons we're so excited to come to work each day.

2. New team members. New faces with fresh new ideas and always a smile on their faces, we were thrilled this year to add exceptional new talent in every market we serve.
– Marie Ostarello: Vice President, Managing Creative Director – Colorado
– Ashley Stuhr: Art Director – Omaha
– Megan Engel: Marketing Specialist – Lincoln
– Jenny Max: Marketing Strategist – Colorado
– Lexie Volk: Project Manager – Lincoln
– Kelly Lytle: Writer/Producer– Omaha
– Jessie Gibbens: Project Manager – Lincoln
– Odochi Akwani: Account and Creative Service Intern – Lincoln
3. Team Members Promoted. As KidGlov grows so do our people. Katherine Warren, Jen Landis, Kelley Peterson, Erin Clark, Lisa Bowen, Marie Ostarello and Katie Ripa all got the honor of updating their business cards with brand new titles. 
4. Office Expansions. We made the big decision to move our Colorado office to Denver to serve even more organizations. We also expanded space in our Omaha office to accommodate our new, smiling team members. Stay tuned later this spring for a big announcement about our Lincoln office space!
5. Recognition of great work and great results. They say that winning isn't everything, but it sure is nice when we have the opportunity to win awards that reflect successful work for our clients. We were honored to receive an incredible 25 AMA Lincoln Prism Awards and 10 AMA Omaha Pinnacle Awards for ten different clients. And our very own Katherine Warren was recognized as 2019 AMA Lincoln Marketer of the Year. 
6. Making a Difference. We are one small part of a larger movement to make the world a better place for all of us. When we work together, courageously, there's nothing we can't accomplish. In 2019, we helped the following organizations achieve big results for those they serve: 
– Lincoln Littles earned over $600,000 for early childhood education in the inaugural giving day.
– Gothenburg State Bank rebranded to Flatwater Bank.
– Dreamweaver Foundation earned over $500,000 at their second annual Boots & Buckets signature event.
– Food Bank of Lincoln launched a new website complete with new functionality to make it easier for their clients to find the resources they need. 
– Give to Lincoln Day raised over $5 million in one day of giving.
– Business Ethics Alliance sold out their first ever EthicSpace event focused on trust in the workplace.
– Prosper Lincoln hosted over 1,000 engaged citizens to announce the next phase of the Community Agenda.
– Farmers & Merchants Bank proved kids really are the stars by expanding their kids savings program, "Star Savers," by 7% in 2019. 
– Lancaster Event Center is preparing for the world's largest rodeo hosting, 1,700 high school athletes competing for world championships. 
– Nebraska Family Helpline had their second and fifth highest call volume months soon after starting work with KidGlov.
– Friendship Home of Lincoln refreshed their brand with a new logo, tagline and messaging strategy.
– Lincoln Partnership for Economic Development launched "LNK the place to be campaign," an initiative to grow Lincoln's workforce and increase talent migration. 
– MembersOwn Credit Union extended their reach into additional counties helping even more members achieve their financial goals.
– Immanuel Communities launched a community service campaign working to address the epidemic of senior loneliness.
– Lincoln Community Foundation and Lincoln Electric System released electronic annual reports, sustainably replacing paper copies with digital versions of their reports. 
– Prevention Coalition introduced TalkHeart2Heart.org, a website dedicated to helping support parents and kids avoid risky behaviors. 
– KidGlov Colorado hosted a changing the narrative conversation in Denver to address the impact of Ageism.
– We supported SilverNest in their quest to solve the affordable housing crisis with their innovative home sharing platform. 
7. KidGlov Brand.  We took some time out this year to focus on our own branding.  Because of who we are, we like to work with others who are also affecting positive change. So, we have doubled down on our goal to courageously make a difference in the world with our branding, our marketing focus and our community service work. 
Simply put, 2019 has been our best year yet. But watch out, 2020 is our tenth anniversary and we have plans to focus relentlessly on being even better for our clients, our team and the communities we serve.
Want more information? Visit our purpose-driven business hub to find a variety of case studies, helpful blog posts and Agency for Change podcast episodes featuring other purpose-driven business leaders. KidGlov is a content marketing agency and certified B Corp with offices in Omaha and Lincoln, Nebraska, specializing in nonprofit marketing, healthcare marketing, financial marketing, social marketing and purpose-driven businesses.